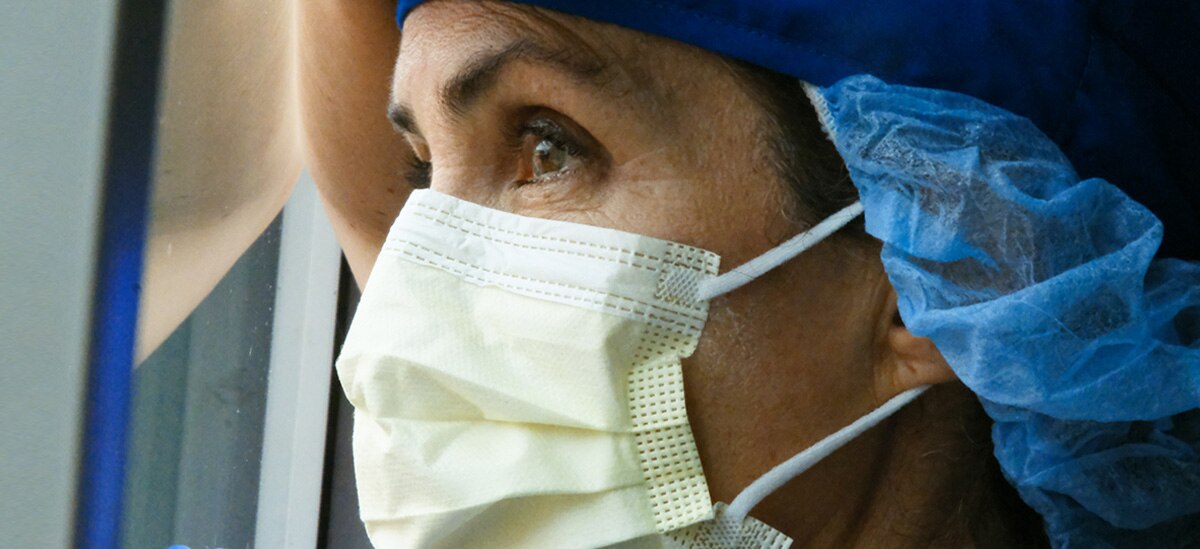 As COVID-19 case volumes increased and community spread became evident, healthcare systems and communities across the country quickly shifted into action. Their immediate responses addressed two primary issues: 1) Taking care of patients and caregivers in a safe and sound environment and 2) Cutting costs to preserve flexibility for the future.

Key Action Plans Employed By Providers
Internal Actions
Quickly implementing command centers to coordinate response and manage capacity and supply requirements across the system.
Ensuring a strong focus on maintaining clean and sanitized facilities, providing personal protective equipment (PPE) and hand sanitizers for frontline employees and support staff.
Collaborating internally, engaging cross-disciplinary leadership to manage the crisis at an enterprise-wide level, calling on executives, medical officers, supply chain professionals, clinical staff, accounting and finance, among others.
Supporting employees with child care assistance, meals, hotel rooms and enhanced testing resources.
Boosting marketing efforts to keep patients informed that it is safe to proceed with optional procedures once the facilities reopen, including utilizing media and social media campaigns to encourage patients to get the care they need.
Provided patients with telemedicine/ home health COVID-19 kits, complete with masks and selfcare instructions.
Systems "Opportunistically" Bent the Cost Curve While Protecting Employees and Patients
The crisis pushed several systems to implement cost cutting plans already in place, but not yet acted upon:
Approximately half of respondents said that they furloughed employees – with some indicating that they do not expect to bring all of them back.
A number of systems also mandated use of paid time off.
Most respondents said they implemented executive-level cuts in bonuses and, in some cases, reduced salaries as well.
Some systems also indicated that physicians took meaningful compensation cuts given the decline in patient volumes.
Other strategies employed by respondents included:
Cutting flextime, reducing travel, increasing training, reducing hours and cutting or eliminating the 401(k) contributions.
Implementing flex scheduling to quickly adjust staffing to the volume of patients in order to help control costs.
Reallocating human capital, managing agency staffing by re-allocating existing nursing staff to different positions in lieu of furloughing or layoffs. Moving human resource staff to virtual care processes and utilizing administration staff for patient registration.
Facilitating work from home protocols to help keep non-patient facing employees out of harm's way and protect patients and frontline care providers while still keeping necessary support operations running.
External Actions
Joining forces with other hospitals and hospital systems, consultants, health agencies, and government officials to develop action plans.
Communicating with other regional providers to coordinate resources (particularly testing) and monitor regional hotspots and utilization trends.
Engaging volunteers to supplement internal resources.
Requesting assistance from caregivers in contiguous regions who were not initially affected by the pandemic.
Involving recently-retired physicians and nurses, especially those with infectious disease and Interactive Care Reviewer (ICR) experience to confirm adequate resources.
Long-Term Adjustments
Reinforcing the Supply Chain
Traditional supply chains had already broken down by March, 2020. In response, survey participants reported taking new approaches to address the situation and build larger stockpiles of PPE to prepare for the future. Some systems benefited from having started stockpiling as early as early January,2020.
A number of systems reported that they were targeted by fraud attempts when trying to procure PPE. Some hospitals had shipments from abroad held up, and even re-routed to other cities/systems  although deposits had been paid. The key lesson here was that systems should have used escrow agents to assist with required deposits and managing transaction risk. 
Some systems displayed resourcefulness when necessary through efforts such as manufacturing their own PPE using readily procurable materials or utilizing sterilization processes to reuse some scarce PPE.
Maintaining a robust minimum of PPE going forward has been a key takeaway from many systems surveyed, with goals to keep at least 90-100 days of PPE supplies on hand. Furthermore, systems are exploring opportunities to strengthen their supply chain through strategies such as co-ops and vertical integration into distribution and/or manufacturing.
Separating COVID and non-COVID Facilities
Respondents found that separating COVID and non-COVID wards reduced virus spread while at the same time optimizing capacity by providing the ability to continue "elective" procedures in a safe environment to avoid downstream complications and additional cost burdens on the systems of patients deferring or delaying those procedures.
Some health systems inundated with cases set up treatment facilities focused only on the pandemic –including converting certain hospitals as well as renting convention centers, hospital ships and in some cases, building de novo facilities.
In several instances, the infection rate and need for hospitalization did not arise. As a result, the facilities and associated supplies, including beds and ventilators, were not used, resulting in material sunk costs.
Initiating Delivery Alternatives for Patient Care and Employees
Taking advantage of virtual and telemedicine capabilities to more effectively monitor COVID-positive patients and assess need for hospitalization, provide services to non-COVID patients in need of care, and reduce risk of infection to and from healthcare facilities.
Redeploying workers to virtual or live triage, telemedicine or enhanced screening and testing.
Increasing use of urgent treatment centers as opposed to emergency departments.
Ready To Help
This article is the second in a series examining the effect of COVID-19 on healthcare payers and providers, how they are coping and what the future holds. For more information, contact your PNC Healthcare Relationship Manager or visit pnc.com/healthcare.
COVID-19 on the Front Lines
The white paper you are reading is based on PNC Healthcare's experience in the industry and an informal survey taken with clients during a six-week period from May to mid-June 2020. PNC Healthcare Relationship Managers spoke with executives from 30 healthcare systems and four payers to determine how COVID-19 was affecting operations, financials and planning "on the front lines." Conversations with clients will continue as the crisis unfolds.
Respondents included senior finance leaders: chief financial officers, vice presidents of finance and treasurers. Calls with senior leaders were supplemented with examinations of financial statements and attending investor calls. Revenue sizes of entities surveyed ranged from $300 million to $100 billion, distributed across the United States.