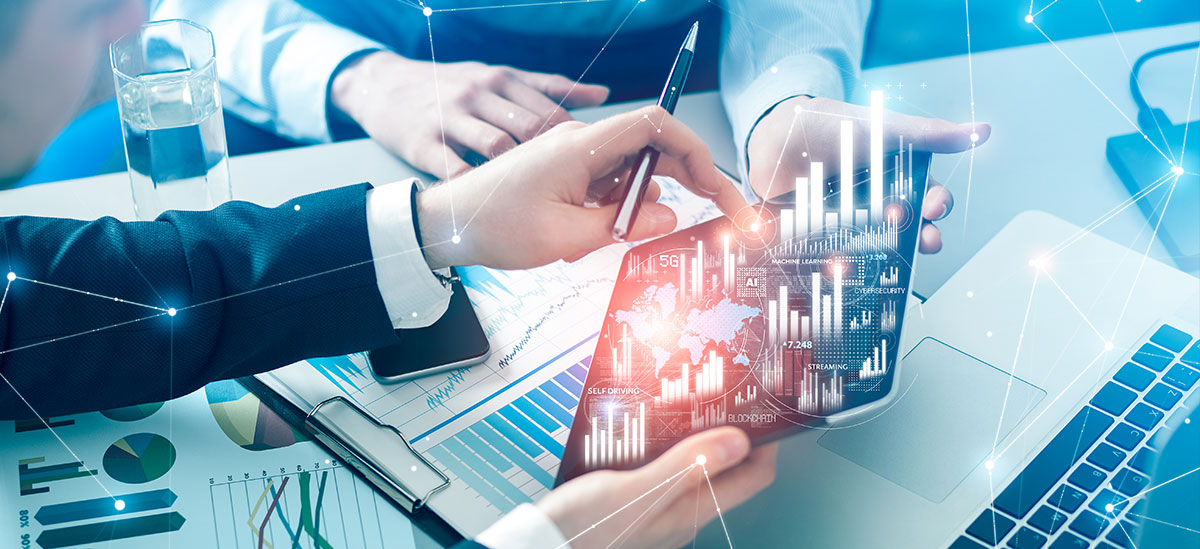 What businesses can provide the goods and services that customers have come to expect and enjoy without the risk of becoming ill?
The coronavirus pandemic has changed the world like no other event in history, bringing an enormous swath of human activity to a halt. With people shuttered in their homes on lockdown for months, only a small number of businesses are operating as they did before. Many have closed completely, while the rest have modified their operations to fit the circumstances. What everyone wants to know now is, when we emerge, what will we emerge to?
Four Ways Businesses Are Coping
In the short term, we can divide businesses into four groups by asking, "What businesses can provide the goods and services that customers have come to expect and enjoy without the risk of becoming ill?"
The first group contains those that were already adapted to the situation at the outset. These, like Netflix and Amazon, are thriving right now as business is being diverted to them from those who cannot provide safe alternatives.
The second group includes those that have quickly adapted, such as stores that are now providing curbside pickup or manufacturers who have switched their production over to make essential items.
The third group comprises those that will adapt, though it will take time and probably a good deal of investment. This includes non-essential retailers who make modification to their locations and their business practices to make them safer.
Finally, there will be those who can only sit back and wait for this all to pass over, hoping that they can hang on until the risk is reduced to an acceptable level. Some will not survive.
Adaptability and Resilience Are Rising
What we have seen so far might give us some clues to where we're headed. Adaptability and resilience, having now been called to action, will not be soon forgotten. Whether it's SAS retaining flight crews[1] to serve on the virus frontlines, or a Dutch restaurant[2] putting up mini-greenhouses for couples or small parties to dine in safely, or scrap from BIC pen production being turned into face shields[3], innovation has quickly begun to pop up in multiple sectors in response to the crisis.
Fashion brands[4] have shifted to making gowns and masks. Beer companies are making hand sanitizers[5]. Crocs[6] is donating shoes to health care workers. Internet giants[7] are partnering with Mom and Pop food purveyors to enable streamlined food delivery and eliminate waste, allowing them to stay afloat. Resourcefulness and goodwill has emerged in force in the aftermath of disaster.
Will the Pandemic Change What People Want?
But there is a bigger question here. It seems likely that the pandemic will make such an impact on our society that it will not only change how people receive goods and services, but it could also change what they want. Priorities will be reordered. People who have mostly considered how best to thrive in a system that they have taken for granted will begin to question that system. What had largely been abstractions before: health care, science, community, the role of government, are now very real presences or absences with very real impacts. Both consumers and investors have come to recognize what a crucial asset resilience can be. People will realign their lives in ways that will provide them with what they consider most precious, as citizens, as consumers, and as investors, in light of what they have just gone through.
In exploring these questions, we reached out to several respected thought leaders for their perspectives.
Insight From Thought Leaders
The eminently practical Amory Lovins[8], energy guru and cofounder of the Rocky Mountain Institute, who has amassed an impressive batting average predicting the future since the 1970's, cited the British military historian Dr. Gwynne Dyer [9] as inspiration when he wrote:
"More people will work virtually, commute less, and travel less: they'll send the electrons and leave the heavy nuclei at home. That's bad for airlines, restaurants, hotels, office landlords. Fossil-fuel and nuclear industries that survived good times largely or wholly on subsidy life-support will lose market share faster to cheaper and more-resilient efficiency and renewables. Experiencing cleaner air, less asthma, and bluer skies, citizens will become less tolerant of pollution and of the corruption that enables it.
"Valuing lungs and health more, they'll pay more attention to taking better care of themselves—perhaps including healthier and more-local food. Many will focus more on honest and competent governance, greater social justice and distributional equity, and stronger safety nets—even more as it becomes clear that many lost jobs will not return.
"And perhaps business leaders will enlarge their peripheral vision and realize that ignoring decades of increasingly explicit and urgent warnings about pandemics (or nuclear proliferation or climate change) is as dangerous as closing the fire department because we rarely need it."
Philosopher Bill Vitek[10] compared our economy to a jet airplane that can only operate at a minimum speed, below which it comes crashing down. "It's worth noting that the jet's propeller-driven predecessors were far more aerodynamic and while less speedy, could operate safely over a wider range of conditions. Might there be a way in which we can structure our economy, or at least, our individual businesses that will allow them to slow down without crashing to Earth? Economies of scale, argue against it, to be sure, but must scale be incompatible with adjectives like smart and flexible?"
Emerging Trends
Of course, changes were already occurring before the virus hit. Craig Timberg and colleagues wrote in the Washington Post[11] that, "Even before the crisis, retailers last year announced a record 9,300 store closures amid widespread bankruptcy filings. As the growing pandemic forces companies like Apple, Nordstrom and Macy's to close thousands of stores temporarily, analysts say they are bracing for a monumental shift." Will the future of retail be centered around contact-free transactions? We are only at the very beginning of what that evolution will bring. What role might virtual reality[12] play for shoppers and workers? Will it allow us to experience some sense of gathering together even as we are home alone?"
A number of writers have drawn attention to the parallels between the pandemic and environmental issues. The two are more closely linked than you might expect. Consider the fact that according to Kate Brown, writing in the New Yorker[13], "Reduction in pollution from the shutdown of factories in Wuhan has saved between fifty-one and seventy-three thousand lives in China– twenty times more people than the virus has killed in Hubei Province." Brown also describes, "Our new, paradoxical reality: technologies that have made it possible for more and more of us to inhabit the earth have also made it less hospitable to human life."
Green business writer Andrew Winston[14] is one of several who have drawn parallels between the coronavirus and the climate emergency. He also speaks to the many changes that "have been building for years." Among these are "extreme weather events, demographic shifts, millennials demanding meaning and values from their employers and transparency from those they do business with, and many investors getting on that same bandwagon." Then there was Blackrock CEO Larry Fink's letter[15] to fellow CEO's stating his belief that, "We are on the edge of a fundamental reshaping of finance," given, "our understanding of how climate risk will impact both our physical world and the global system that finances economic growth."
Sustainability strategist Daniel Ford[16] writes, "Even before the pandemic we had entered an era where people, particularly young people, were beginning to question the wisdom of allowing unrestrained capitalism to be our guiding principle. Will the pandemic be the tipping point for sustainability?"
Last year some 7,500 companies[17] issued sustainability reports, with one eye on the $17 trillion in identified market potential and the other on shifting values. One recent emerging trend, says Laura Deaton of Multiplier[18] is the conversion[19] of baby boomer businesses into worker cooperatives as retiring owners look to preserve the legacy and mission on which the businesses were founded. Given that two-thirds of small businesses today are owned by boomers, that trend will likely grow.
With the coronavirus, says Winston, "exponential change has become visible." This highlights the need to move quickly. "Carbon emissions have also been rising exponentially, along with species loss, ocean plastic, land use, meat consumption, nitrogen use, arctic ice, and of course, population." At the same time, "Solar and wind costs are also coming down exponentially."
Are We in This Together?
Should businesses join this emerging we-are-all-in-this together mentality, they will need to be agile and responsive. You can expect to see technologies such as 3D printing, which can be quickly reconfigured to make different products, to play a larger role.
While balance sheets will still rule, considerations like future proofing, which is really a form of insurance, will command more consideration. Those monolithic systems that currently produce goods at very low cost per unit will give way to more agile and more sustainable systems even if there is a premium.
The same applies to supply chains. As Politico[20] put it, "The coronavirus pandemic will create pressure on corporations to weigh the efficiency and costs/benefits of a globalized supply chain system against the robustness of a domestic-based supply chain. Switching … would reduce dependence on an increasingly fractured global supply system. But while this would better ensure that people get the goods they need, this shift would likely also increase costs to corporations and consumers."
Derek Thompson[21] writes about demographic trends. He suggests we'll see a reversal of urbanization, driven by fear of crowds. Will this be long-lasting? Or will there be a turnover as prices fall and urban living becomes more affordable, drawing more young people back in? At the same time The Land Institute[22] founder, author Wes Jackson tells a story about a Russian welder in Siberia after the fall of the Soviet Union when life was extremely difficult. These people went to work in factories without wages and scraped by on food they grew themselves. Using them as an example, he argues for "repopulating the countryside," with the idea that, "As we wean ourselves from the domination of the industrial mind and feature a more creaturely worldview, life can be better and healthier."
Nature as teacher also points us to more cooperation. Says Winston, "Linkage between the economies, government policy and action has never been clearer and it shouts for companies to become more involved in public advocacy which could mean their survival." He goes on to say that we, as a society, "Need to move to a more multi-stakeholder model and think more systemically." We are seeing that now in the coalition[23] between northeastern and western states in coordinating their plans to reopen. It's worth mentioning that these are the same states that have developed carbon trading schemes. Collaboration between businesses[24], once a taboo, is now catching on quickly, too.
The Role of Empathy
While collaboration is critical due to "the shared challenges we have and how connected we've become," says Winston, "we're still not very good at working across peer groups, working with government, working with customers, working with suppliers." The current pandemic experience certainly bears this out.
Winston's claim is supported by Peter Lacy in New Rules of Engagement for the C-suite[25], where he points out that "Leaders will have to embrace a more balanced approach blending left and right brain skills if they are to be successful ... Further, 65% of the C suite surveyed are weak in empathy, self-awareness, intuition and relationship building. If they harness these skills, then they can expect, on average, 22% higher revenue growth and 34% higher profitability growth."
We need a new model to deal with a new reality. In the battle between rivals, the most vulnerable elements of our world, both human and environmental, often get caught in the crossfire. It's time to recognize the overwhelming extent to which we are all on the same side.
To use a sports metaphor, in order to be able to keep playing the game, teams must work together to maintain the stadium and the league. This idea has been given the label of "co-opetition"[26], referring to competitors working together to address concerns with the larger system while still competing.
The fight now is to recover the health of our nation, and our planet. As George Packer[27] wrote, "2020 should kill off the idea that anti-politics is our salvation." Our government was designed to be the manifestation of everything that unites us, but to the extent that we now stand so divided, we fall. One could add that, "Let the market decide," as our core societal principle is no longer adequate to today's world.
Eric Klinenberg writes in Politico[28], "We're now seeing the market-based models for social organization fail catastrophically, as self-seeking behavior makes this crisis so much more dangerous than it needed to be." It would seem that we need to aim higher. Peter T. Coleman adds, "The extraordinary shock(s) to our system that the coronavirus pandemic is bringing has the potential to break America out of the 50-plus year pattern of escalating political and cultural polarization we have been trapped in, and help us to change course toward greater national solidarity and functionality."
Embracing Responsibility
The business world that emerges from the corona pandemic will be a changed one. We have reason to hope that having risen to the occasion, it will continue to function more responsibly and responsively. Will major players across sectors continue to join forces, forming collaborative networks that are looking out, not just for themselves but for the greater good of society and the "ecological determinants of our health,"[29] upon which every business and every community depends?
Hard science needs to be in every corporate control room, right alongside economics because the physical systems in which we live and on which we depend not only move at very different time scales than the market does, but can also have far greater influence. In short, we simply can't survive on an unhealthy planet.
As Rosabeth Moss Kanter[30] writes in Harvard Business Review, " If there were ever a time to "think outside the building" and be more aware of the wider system, it's now. Operating in silos and paying attention only to a few stakeholders leads to vulnerabilities. Companies are dependent not only on global supply chains and what might be happening in other countries, but also on the state of institutions in their own communities. The ecosystems in which companies operate mean that a disruption to one industry or set of activities ripples to others."
Innovation Drives the Future
In the end it will be innovation that brings us forward to a new place. Researchers at Stanford have found that they can accurately trace the prevalence of virus in any given community by monitoring the sewers with sensors. Testing and tracking can tell us, with high accuracy, who is infected and who has been exposed. This is being done to great effect in China[31] right now. How much freedom and privacy are people in a democracy willing to give up in exchange for the ability to gather safely as we had always been able to do before? That's a question that needs to be asked, along with, is it ethical[32] to compel people to participate?
To succeed, we will need more than technology. We will need wisdom and faith in something larger than ourselves. We have learned that nations can work together, governments can respond quickly, sacred cows can be nudged aside. Large sums of money can be made available if the need is great. If we can continue to rise to the challenge that lies beyond this challenge, the reward could be a safer, healthier, more connected, and more prosperous world.
PNC as an Agent of Change
We understand that supporting the needs of your employees and keeping your company operational are critical priorities. In an evolving and unpredictable environment, PNC can help you increase the resiliency and flexibility of your organization and can help guide you to the right banking solutions to meet your needs. Reach out to your Relationship Manager or visit pnc.com/corporatebanking to request a conversation.