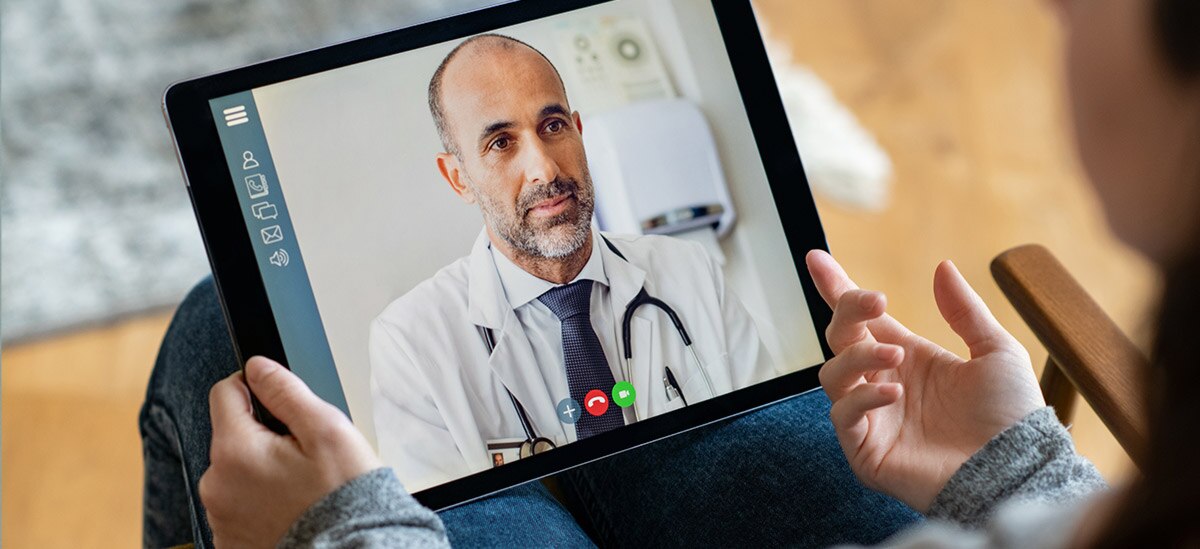 Prior to the pandemic, most healthcare providers and payers were reaping the benefits of a strong economy, low unemployment and favorable investment portfolio returns. Many survey respondents described their pre-COVID-19 business as on-track to beat prior year and budget estimates, making progress on "bending the cost curve" and continuing their transition to value-based payment models. But those record results weren't to last.

How Providers were Affected
Initial Impact on Volumes
Starting in mid-March, after the first COVID-19 case was documented in Seattle in late January, healthcare systems across the country recognized the threat and severely curtailed elective procedures --partially in response to state mandates as the national emergency loomed.
As a result:
Volumes for elective procedures decreased by 40% to 70% from mid-March to April/May.
Expenses increased to accommodate new safety protocols and confirm availability of personal 

protective equipment (PPE) at sometimes exorbitant prices and from questionable suppliers.

Emergency room volume also declined and continues to remain well below pre-COVID levels. A 

shift to urgent care, home care and telemedicine has accelerated the trend.

The market's adverse reaction caused investment returns to plummet resulting in portfolio 

unrealized losses in March. Those portfolios have since recouped most losses, though the trajectory is dependent on the mix of investments.

Providers began to draw on existing bank liquidity lines and set up new 364-day lines at much 

higher credit spreads due to (a) banks being the only source for liquidity due to capital markets seizing up and (b) banks taking on additional risk driven by the unprecedented nature of the crisis and corresponding uncertainties.

Concerns arose around the liquidity of healthcare systems as well as the banking system, 

coupled with severe volatility in the capital markets

The sharp reduction of elective procedures seriously affected independent physicians as some 

saw their revenue decline to zero while physicians employed by health systems continued to receive some compensation.
Liquidity Bounces Back
In April and May, providers began receiving funds from various sources, including CARES, Centers for Medicare and Medicaid Services (CMS) Advance Payments, Federal Emergency Management Agency (FEMA), the Federal Communication Commission (FCC) for telemedicine. Some providers also received advances and loans from insurers. As a result, a number of systems cancelled plans to draw on revolvers or paid outstanding balances off sooner than expected. In late May and early June, most respondents felt comfortable with their liquidity position and many reported Days Cash on Hand (DCOH) was above levels seen before the pandemic, albeit with the expectation that liquidity will decline as cash flow pressures continue with the repayment of Medicare advances.
Most executives PNC spoke with do not expect Medicare accelerated payments to be converted to grants, but several were optimistic that the repayment terms would be extended (currently for hospitals accelerated payments are due in full 12 months from the date of receipt).
Profitability Declines
While there was some deterioration in profitability in the first quarter of 2020, most of the impact is expected to materialize in the second quarter. In many cases, first quarter reported losses were driven by investment value declines. Although expectations for the second quarter are down, the benefits of re-implementing elective procedures in the May/June time frame softened the blow.
Most respondents expected significant negative margins in the second quarter of 2020. Although most of the largest systems do not anticipate covenant issues at this time, 

a number of the smaller systems with fewer resources may need to work through some challenges as a result of volume and expense challenges.
Payer mix shifts have been identified at several systems where unemployment is high and more people are moving to less favorable Medicaid or self-pay.
Volumes Recover with Restart of Elective Procedures
Most respondents reported resuming elective procedures between early May and early June. The vast majority of those surveyed felt that growth in inpatient and outpatient volume has been favorable relative to the trough in March/April when most states enacted shelter-in-place orders. A few indicated that some of their volumes were even returning to pre-crisis levels.
Many respondents reported that volumes were up to 80% to 90% of normal levels for most specialties (orthopedic, oncology, cardiology and general surgery) from declines of 40% to as much as 70% during the peak of the crisis in late March and April.
Many indicated the rebound was due in part to an elective/non-critical outpatient backlog. They remain concerned that volumes may drop again over the next few months, although not as far as in March and April due to more experience with established protocols.
In-patient volumes are materially increasing partly due to complications from the deferral of elective procedures. Some systems cited COVID-19 testing constraints and nurse staffing levels as impediments to accelerating volumes after shelter-in-place orders were lifted, in addition to lack of personal protective equipment (PPE), the inability of family members to visit, and continued fears of proximity to COVID-19 patients.
A few systems have indicated increases in COVID-19 volume since re-starting elective procedures, but they have not exceeded ICU capacity or PPE supplies and most systems have not needed to curtail electives, although scrutiny and decisions are being made daily by local providers.
In late June and early July, some areas across the Sunbelt were deferring non-essential elective procedures again either due to governmental mandates or in response to local spikes in COVID-19 hospitalizations. The expectation is that various regions of the country will continue to see different results and will react accordingly.
Effect on Healthcare Payers
Healthcare payers we interviewed included both major insurance companies and companies structured as subsidiaries of hospital systems.
Insurers or systems with healthcare components are benefitting from low claim volumes, but may need to pay rebates at a later date due to MLR requirements. There will likely be a membership shift across the industry as laid off or furloughed employees switch from commercial plans to Medicaid or self-pay.
Health plans have not had the same revenue pressures providers have faced. Insurers PNC interviewed indicated that effects on membership levels have not been severe since the pandemic began.
The health plan executives PNC surveyed expected to pay rebates due to lower MLRs as a result of deferred electives.
Although they did not benefit from CARES-related grant funding like providers did, payer 

executives were comfortable with their overall liquidity positions despite the recent market volatility - many health plans saw their cash balances surge as elective procedures plummeted.

Some organizations with high levels of cash were mandated by their state regulators to return 

excess balances in the form of MLR rebates.

Some health plans also indicated that they provided accelerated payments to providers similar 

to the Medicare accelerated payment program.

Many insurers provided their own "support" to commercial and individual customers by waiving 

co-insurance requirements, and some health plans that were surveyed indicated that they made 

large gifts to foundations to benefit their members.
Health plans with administrative services only (ASO) approaches are expected to be adversely affected by the impact of the recession on self-insured employers, while those with Medicaid business lines are expected to see an offset due to increased membership.
Ready to Help
This article is first in a series examining the effect of COVID-19 on healthcare payers and providers, how they are coping and what the future holds. For more information, contact your PNC Healthcare Relationship Manager or visit pnc.com/healthcare.
COVID-19 on the Front Lines
The white paper you are reading is based on PNC Healthcare's experience in the industry and an informal survey taken with clients during a six-week period from May to mid-June 2020. PNC Healthcare Relationship Managers spoke with executives from 30 healthcare systems and four payers to determine how COVID-19 was affecting operations, financials and planning "on the front lines." Conversations with clients will continue as the crisis unfolds.
Respondents included senior finance leaders: chief financial officers, vice presidents of finance and treasurers. Calls with senior leaders were supplemented with examinations of financial statements and attending investor calls. Revenue sizes of entities surveyed ranged from $300 million to $100 billion, distributed across the United States.