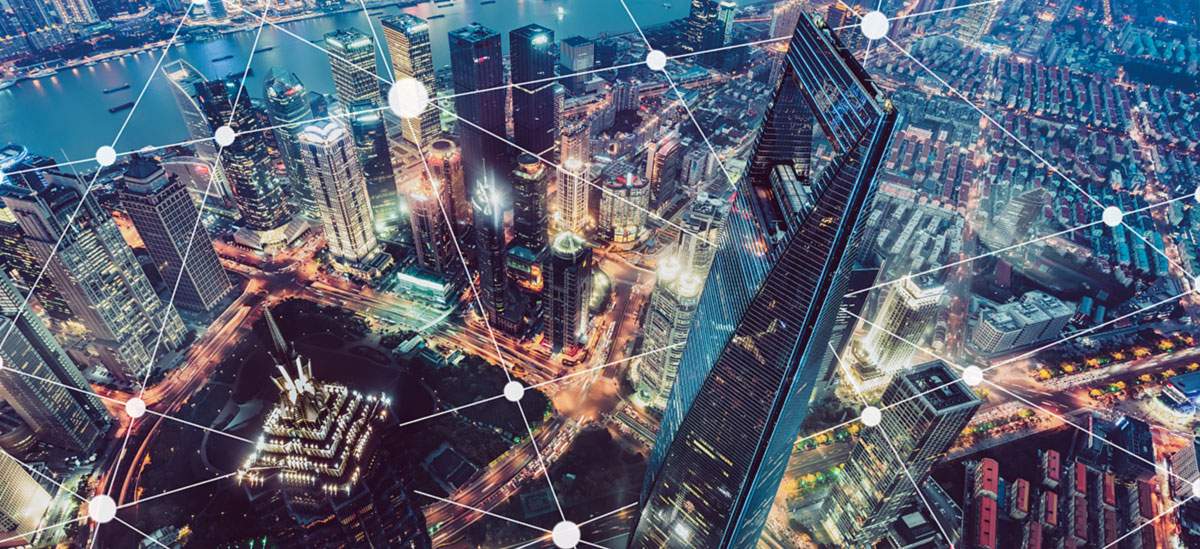 Trending Topics represents an executive summary compilation of news, information and perspective on matters affecting businesses and business leaders today. This insight is being provided to keep you up to date on the latest developments and trends influencing these topics. These views do not necessarily represent the views and opinions of PNC. For additional research on these topics, please consult the sources cited in this article. 
Blockchain has emerged as an exciting technology platform that promises to revolutionize financial transactions, e-commerce and business processes. The question many technology experts and business leaders are asking is whether blockchain is living up to its potential.
Experts believe blockchain has the power to transform industry operating models and business processes. This distributed ledger technology records transactions between two parties and securely embeds history as subsequent transactions occur.
A blockchain constantly grows as new "blocks" or "nodes" of data are added. Cryptography enables each participant to add new transactions securely, and once a transaction is recorded in the chain, it cannot be altered or deleted.[1] Blockchain can provide greater transparency because all participants can view downloaded information and retain control over the information they provide. Massive amounts of data can be stored in a blockchain, thanks to advances in cloud computing storage.
A Slow Start
Forbes reported private investment in blockchain companies exceeded $4.5 billion in 2017.[2] China is taking the lead in application development and investments.[3] However, widespread adoption of blockchain has been slow. Companies and investors are bewitched by the technology's potential, but developers are struggling to translate blockchain into practical applications. 
The first applications were created for banking and financial services. An IBM study found 91% of banks reported they are investing in blockchain for deposit services.[3] New uses for blockchain are mushrooming and the range of potential applications is virtually limitless. Proponents see great potential for blockchain to record contracts in real estate, manage physical and intellectual property assets, and track complex purchases for luxury items such as diamonds and fine art.
Blockchain is not considered a disruptive technology, but a new foundational base for social and economic operating models.[4] As the hype around blockchain quiets down, business and government leaders are finding that transformative change to established foundations takes time. 
Challenges to Overcome
Several factors are slowing the widespread adoption of blockchain applications: 
Companies are still in the early phase of their learning curve on conceiving of ways blockchain can transform business processes. Application development is slow, with smaller test projects leading the way. The technology is somewhat cumbersome, making it difficult for developers to build software upon it. Solutions need to be found for issues related to privacy, interoperability, scalability and stable pricing.[5]
The regulatory environment has not kept pace with technological innovation for information sharing, limiting blockchain's development for financial services applications and mainstream consumer products and services. Regulations will need to be created or changed to clarify information sharing parameters in smart contracts and protect the interests of companies, stakeholders and customers.[6]
Currently, there is no single standard for writing blockchain transactions. Three open source code consortium organizations exist, each with its own code and standards. As regulations develop and evolve, it is anticipated these three organizations will converge and form a common set of standards.[6]
Bitcoin continues to use blockchain as its foundation, and its past association with terrorism, money laundering and underworld criminal activity has led to broader mistrust of the currency and its underlying technology. Regardless of the bad press, bitcoin is gradually gaining acceptance. Australia, China and Japan have passed legislation to regulate digital currency exchanges.[7]
Despite these challenges, blockchain developers are moving ahead with the intent that smaller projects now can yield bigger results and benefits down the road. Many experts in business and government sectors believe blockchain has the potential to become the gold standard as a fast, secure, open framework for finance, e-commerce and other business transactions.
To discuss these topics in more detail, please contact your PNC Relationship Manager.