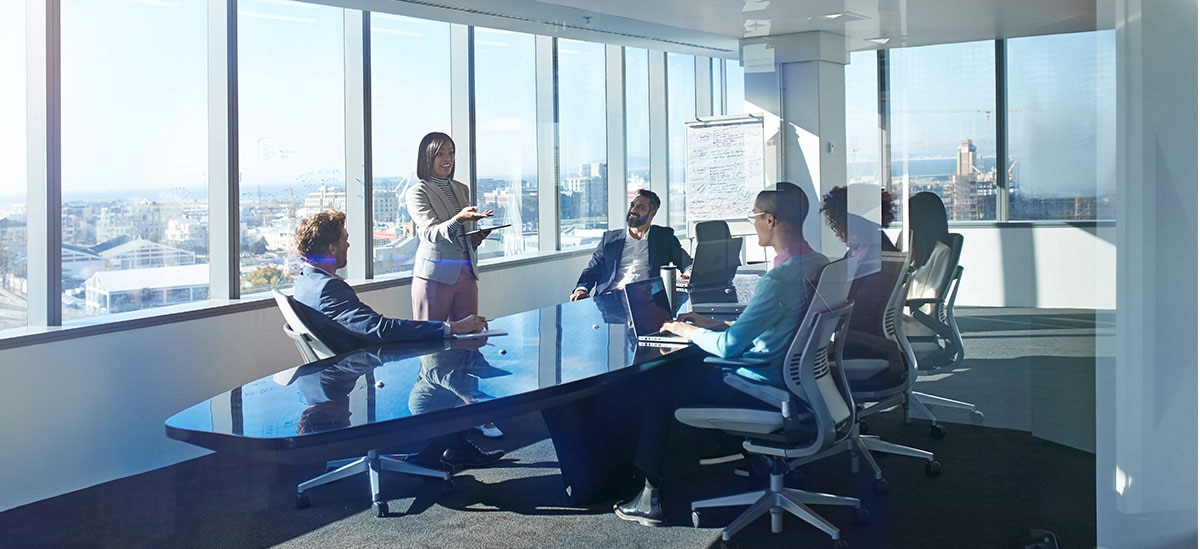 A favorite event at PNC's semi-annual Healthcare Client Advisory Board (HAB) meetings is "Grand Rounds."  The title is borrowed from the hospital protocol of reviewing complex cases with a team of experienced physicians, and this session allows Board members to discuss complex treasury and revenue cycle issues, addressing industry trends and exchanging information on new projects that might benefit their peers on the Board.
At the fall meeting, Board members were asked to vote on their most important focuses for 2019 and also to provide commentary on projects.  PNC cannot provide information on individual health system priorities, but the summary information below may help you evaluate their priorities this year.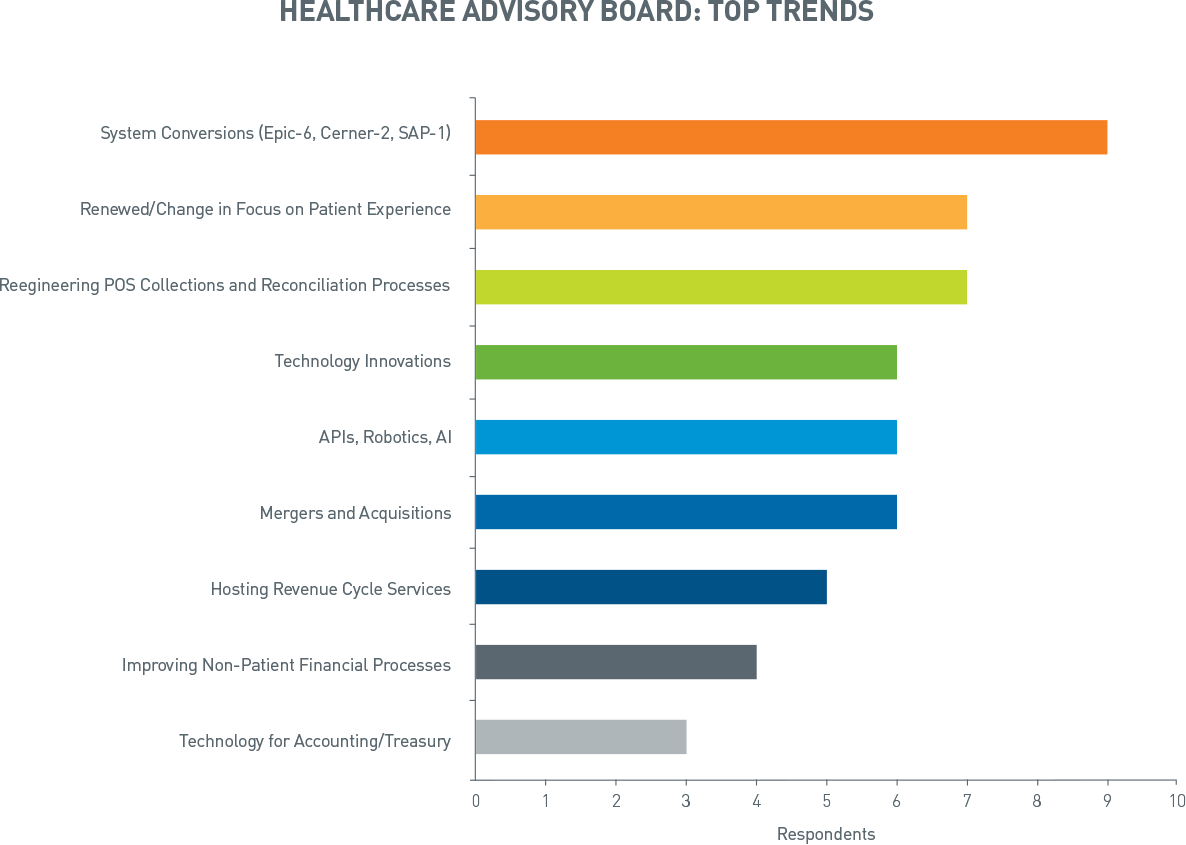 View accessible version of this chart.
When asked to prioritize initiatives for 2019, HAB members ranked these areas of focus.
Top 3 Trends
The top priority was system conversions, representing the broad industry trend of health system consolidation. Also not surprising was continued focus on the patient experience, which healthcare providers realize is an essential component to their missions.  One interesting trend that could impact all PNC Healthcare clients includes reengineering point-of-service (POS) collections and reconciliation processes.  Have you audited your POS collections process recently?
Other Notable Findings
Other trends include pilot projects related to artificial intelligence (AI)/machine learning), APIs, and robotics.  PNC has several projects in these areas related to correspondence management, image retrieval, and real time payments for nurses asked to work extra shifts.  HAB members also have projects in process related to coding, patient customer service, and other areas where AI/machine learning could improve the patient experience.
Other trends worth noting are integration with treasury/accounting systems and, in general, improving accounting/treasury automation to boost automated reconciliation.
---
Want to know more?
For more information about PNC's view on industry trends or how PNC can help with designing and documenting cash reconciliation processes, fill out a simple Contact Form and we'll get in touch with you.
---
Accesible Version of Charts
Healthcare Advisory Board: Top Trends
| | |
| --- | --- |
| Trend | Respondents |
| Technology for accounting/treasury | 3 |
| Improving Non-Patient Financial processes | 4 |
| Hosting Revenue Cycle Services | 5 |
| Mergers and Acquisitions | 6 |
| APIs, Robotics, AI | 6 |
| Technology Innovations | 6 |
| Reengineering POS Collections and Reconciliation Processes | 7 |
| Renewed/Change in Focus on Patient Experience | 7 |
| System Conversions (Epic-6, Cerner-2, SAP-1) | 9 |