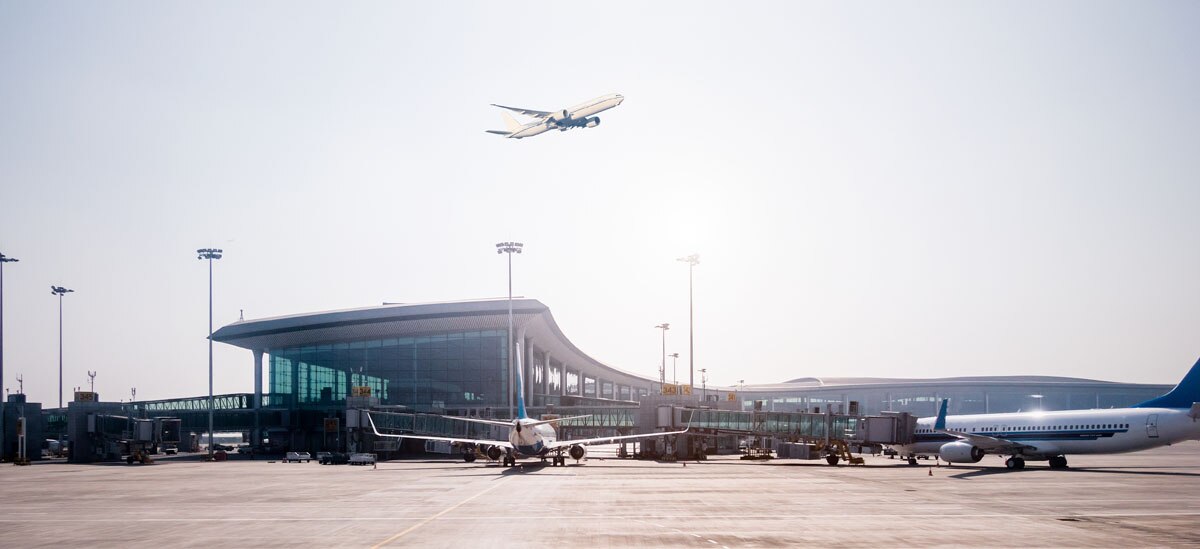 U.S. businesses are looking for commercial payment solutions to address a diverse set of needs. 
Many are looking to not only lower administration costs, but to also:
Improve reconciliation rates and reduce the likelihood of disputes with suppliers and customers
Provide greater insights into spending patterns, which can be leveraged to improve working capital management and negotiate better deals with specific vendors
Execute faster payments
Reduce exposure to fraud
At the same time, the commercial payments landscape is changing as new technologies come on board. U.S. companies' adoption of these new technologies is seen in the steady growth of U.S. commercial card volume, which rose 129% between 2009 and 2017. (During the same period, U.S. gross domestic product grew by just 35%[1].)

View accessible version of this chart.
PNC has been one of the leaders in the transition to electronic payments. Between 2009 and 2017, PNC commercial card (corporate and purchasing) volume rose by 214%, compared to a 145% increase for all Visa® and Mastercard® issuers[2].
Now, as U.S. businesses begin to reap the benefits from the latest commercial payment solutions being offered — such as real-time payments, mobile payments and same-day ACH payments (all of which have been covered in recent issues of Payment Solutions News) — I'd like to discuss another growing payment solution: Virtual Card Payments.
The Emergence of Virtual Card Payments
One of the key trends in the commercial payments space is the growing interest in and adoption of virtual card payments. Virtual cards have the same functionality as traditional corporate or purchase cards but, as their name attests, they are not physical cards. Instead, card processing platforms generate a unique 16-digit account number and code for each transaction, providing greater benefits in the areas of security, purchase control and more detailed transaction data. As a result, we expect virtual payments to grow exponentially in the coming years.

View accessible version of this chart.
Commercial Travel as a Virtual Payments Innovator
Travel departments have tended to embrace new electronic payment solutions more quickly than any other department within an organization. This is due in large part to the many types of transactions initiated by travelers; the fact that people making these transactions are geographically dispersed, often internationally; and the desire to reduce stress on traveling employees. For example, traveling employees without corporate cards must often personally pay for their travel and entertainment expenses, collect the receipts, and then complete and submit an expense report that must be manually reconciled against the purpose for the employee's travel. This often results in costly administration, a greater potential for fraud, errors in reconciliation and few insights into spending patterns — which, in turn, drives travel program administrators to look for more a more effective commercial payment solution.
Since a virtual payment card program is easier for corporate travel managers to monitor and control than a program with hundreds or thousands of standard corporate cards issued to employees, it can be a great choice for traveling employees who do not qualify for a corporate card while also limiting the need for reimbursement of business expenditures to employees.
Learn More 
Previous issues of Payment Solutions News, most recently in Summer 2017, have highlighted the benefits of corporate cards for both business travelers and corporate travel managers, as well as discussed the launch of mobile wallet functionality for corporate cards. And PNC continues to provide innovative travel payment solutions for our commercial clients, most recently with our introduction of the Visa® Virtual Travel Card Service. This innovative solution is featured in the Product Spotlight of this issue. Take a look to see how it may help with your company's travel needs.
---
Accesible Version of Charts
U.S. Commercial Card Volume ($BN)
| | | |
| --- | --- | --- |
| Year | Volume |   |
| 2009 | $542 |   |
| 2010 | $616 | 14% |
| 2011 | $708 | 15% |
| 2012 | $797 | 13% |
| 2013 | $887 | 11% |
| 2014 | $989 | 11% |
| 2015 | $1,066 | 8% |
| 2016 | $1,142 | 7% |
| 2017 | $1,242 | 9% |
Source: The Nilson Report
Virtual Cards Payments Volume ($BN)
| | |
| --- | --- |
| Year | Volume |
| 2015 | $83 |
| 2024 | $500 |
Source: First Annapolis (now Accenture), reported in "Noventis Trend Watch: V-Cards Provide SMBs with an Easy Path to E-Payments," PR Newswire, December 19, 2017.