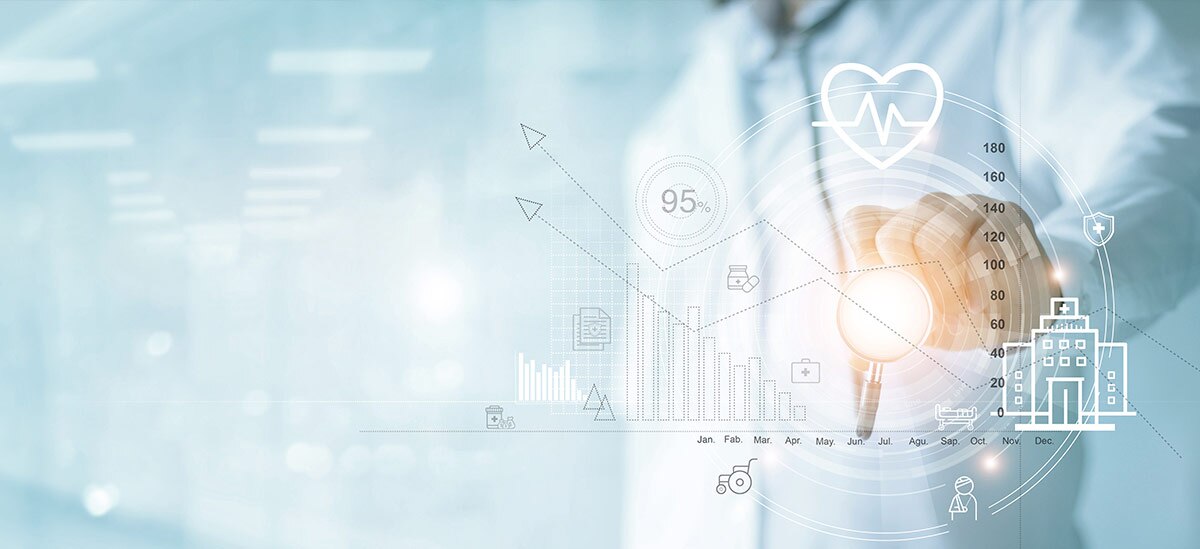 Best Practices for Facing the Future
After the initial shock delivered by financial market disruption and the inability for providers to continue elective procedures which rippled through the country in March, healthcare systems struggled to "stop the bleeding."  The most successful systems were already developing long-term solutions to accelerate improvements in care and cost. In some ways, the pandemic has given them permission to accelerate implementation of existing plans, and to be innovative in adopting new strategies for improving the patient experience, delivering better outcomes, and reducing costs.
Many clients have been working for decades to be more efficient, but found barriers to moving forward based on the complexities of the industry itself and the entire ecosystem surrounding healthcare.  COVID-19 has provided a catalyst to implement these changes and many systems are now tackling challenges to operating margins while enhancing patient safety.  These current actions to preserve systems' financial health have been supported by relationships with other healthcare providers, supply chain members/participants, legislators and financial institutions.
Providers Share Successful Approaches
As always, taking care of patients, caregivers and employees is the number one priority for our country's healthcare providers. They are focused on managing long-term change to help them maintain that capability through the remainder of the pandemic and in the post-pandemic future.  
Many respondents urgently began their transformation with "low hanging fruit" by improving supply chain efficiencies, deploying telemedicine, accelerating alternative delivery strategies and revising capital spending plans.
Supply chain. Stockpiles of personal protective equipment (PPE) have been put in place on a more permanent basis with systems targeting between 90 days to 6 months or more of supplies. Providers are also considering self-sourcing supplies and vertical integration via direct investment in distribution and/or manufacturing. Involvement of housekeeping and materials management staff has been key in strengthening the supply chain due to the absolute necessity of having "clean" facilities and protocols in place to stop the spread.
Alternative Delivery Approaches. Systems feel they need to guide patients to the best access point for their care, not only with more telemedicine use but also more appropriate delivery channels based on symptoms, for example using urgent care centers or walk-in clinics rather than the emergency room.  As a result, there is a need for additional patient communication and education and many systems have undertaken comprehensive marketing and communication campaigns to increase awareness of their access points.
Survey participants consistently indicated that continued use of telemedicine for care delivery will be a key focus even after the pandemic. Many have indicated plans to invest heavily in virtual technology and several suggested a long-term target of replacing 50% of office visits with telemedicine.  Systems with more advanced infrastructure and integration plans will be in a better position than those who will need to catch up; those without may need to use external providers or invest significant capital and time to ramp up capabilities in order to compete.  
Respondents continue to lobby regulatory bodies to support an infrastructure that allows them to maintain telemedicine expansion, including enacting supportive licensing requirements, allowing virtual care across state lines and securing favorable reimbursement rates for virtual visits.
Even though telemedicine volume dropped off after the initial pandemic surge, nearly every system is seeing significantly more volume than before the pandemic.  It is a general consensus that telemedicine is here to stay and will see increased utilization over the long-term. Patients have more awareness and comfort with this new channel after relying on it during the pandemic.
In addition to leveraging telemedicine and the migration toward alternative care channels, providers are assessing further opportunities to improve the overall patient experience, including utilizing technology such as on-line advance registration to reduce paperwork and the amount of time spent in clinical offices.
Capital Spending. Preservation of capital and optimization of resources have always been key to survival. COVID has provided a license to accelerate efforts and open doors to opportunities that did not previously exist.
Systems are re-evaluating capital plans and shifting to more appropriate lower cost and/or higher efficiency care sites. The likelihood that full or part-time work-from-home arrangements will become permanent has led many systems to re-evaluate real property needs. Many are already cancelling plans for new or expanded administrative offices and consolidating facilities and leases.  Some had embarked on this strategy prior to the pandemic.
Providers are also assessing opportunities to monetize existing real property holdings through sale/leasebacks and outright sales. These strategies can help bolster liquidity, diversify capital sources, and reduce significant net pension liabilities.
A decrease in the real estate footprint and an increase in flexible space could also help provide capital to deploy to increased patient safety needs and more effective income-producing investments.
Internal Strategies. Most systems agree that with additional surges of the pandemic, they will be better equipped to handle elective surgeries and COVID-19 cases on parallel paths-- depending on the intensity and volume of future cases. These tactics will be dealt with on a hospital-by-hospital basis. With months of experience, systems know much more about the virus and how to treat it. However, the aggregate case volume is still quite large in certain regions, and uncertainty of the pandemic's escalation and duration remain.  As a result, systems are actively evaluating and deploying non-traditional alternatives to execute day-to-day operations, such as:
Increased interest in capitation models as opposed to fee for service. Investment in/expansion of health plan business lines may reduce volatility in times of reduced patient volume such as when elective procedures are suspended.
Investments in in-house testing and labs, which may give systems greater control of outcomes.
Addressing and investing in strategies for managing COVID capacity at multiple sites, including better management of occupancy such as "hub and spoke" arrangements that allow systems to share PPE and care resources and "COVID/Clean" sites when appropriate.  In addition, systems are evaluating and considering deployment of technologies and software systems designed to better manage patient flow and capacity tracking.
Working from home for both administrative and clinical positions will expand the potential work force because it will not be strictly limited by geography. This change may save on overhead for both patient-facing and non-patient facing positions while expanding the pools of potential employees to recruit new talent to their organizations.
The general consensus is that systems are seeking new ways to implement technology, particularly automation, to help drive efficiency to reduce costs and the need for large centralized administrative offices.  Artificial intelligence and reduction of manual and paper-based processes will support this initiative. 
External Strategies. Respondents report re-evaluating their capital structure, assessing risks and access to capital during market dislocations. They are fostering strong relationships with key financial providers as well as supply chain members, government entities and fellow healthcare organizations. Systems found that banks with a relationship approach were the best sources of liquidity in times of extreme volatility like that seen during several weeks in March. In fact, because of long-cultivated relationships with many external sources, systems were able to act quickly, obtain supplies and staffing, shore-up liquidity, and treat patients while navigating through extreme uncertainty and maintaining business viability. PNC Healthcare addressed the importance of a relationship-based approach to banking in our July Newsletter.
Most executive respondents expect that COVID-19 challenges will intensify and accelerate consolidation in the industry – not only among smaller organizations that will become constrained by cash flow and liquidity but also among physician groups and independent physicians.
Every day brings a new headline and more insights on how the pandemic is impacting our healthcare systems and the communities they serve. Not surprisingly, our country's best healthcare systems continue to step up to re-engineer and innovate so they can continue to deliver the best to their patients. The pandemic has provided a license to accelerate transformative initiatives and opportunities to expand the vision of patient care.
Ready to Help
This article is the third in a series examining the effect of COVID-19 on healthcare payers and providers, how they are coping and what the future holds. For more information, contact your PNC Healthcare Relationship Manager or visit pnc.com/healthcare.

COVID-19 on the Front Lines
The white paper you are reading is based on PNC Healthcare's experience in the industry and an informal survey taken with clients during a six-week period from May to mid-June 2020. PNC Healthcare Relationship Managers spoke with executives from 30 healthcare systems and four payers to determine how COVID-19 was affecting operations, financials and planning "on the front lines." Conversations with clients are ongoing as the crisis unfolds.
Respondents included senior finance leaders: chief financial officers, vice presidents of finance and treasurers. Calls with senior leaders were supplemented with examinations of financial statements and attending investor calls. Revenue sizes of entities surveyed ranged from $300 million to $100 billion, distributed across the United States.