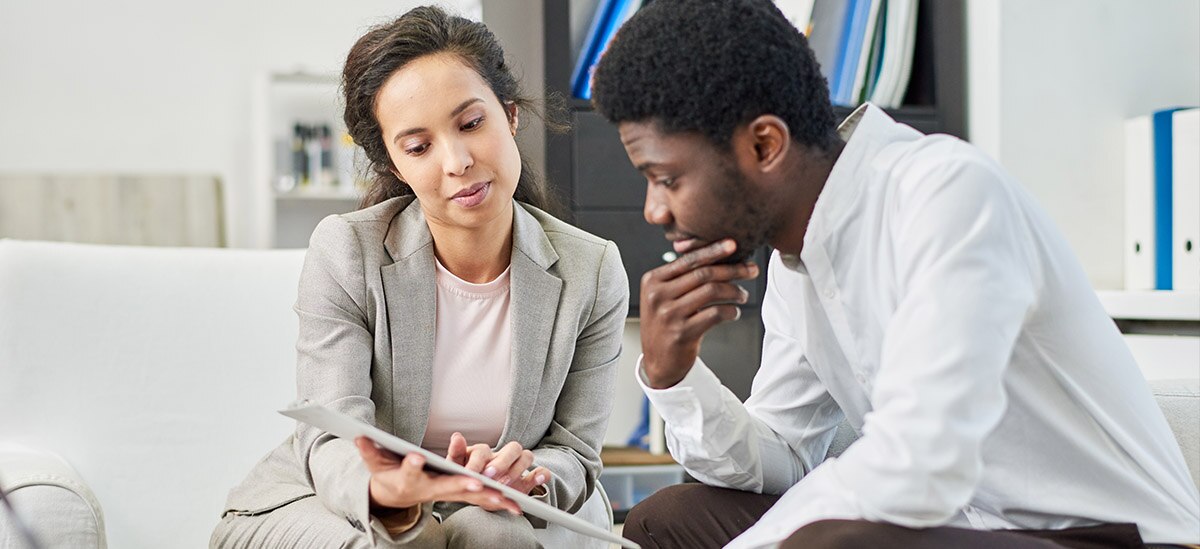 Second lien loans can fill the gap between low-cost senior debt and more expensive forms of lending for borrowers.
Second lien lending refers to loans where a creditor's claims are subordinated to those of the creditors who hold senior debt.
Senior lien holders might receive 100% of the loan balance if the collateral on the loan is sold or they might only receive a fraction of the total amount of the loan.[1]
Second lien lending is becoming popular with both borrowers and lenders. It can be used to add needed debt to a company's capital structure as a way to refinance higher cost debt and for a variety of other business purposes.
In short, second lien loans can provide financial flexibility for companies.
How Does Second Lien Lending Work?
Most second lien lending is short term in nature, with a typical duration of 12 to 36 months. Second lien lending allows borrowers to position themselves to seek longer-term capital and can help borrowers obtain additional capital for shorter-term needs, like taking advantage of emerging deals and other opportunities.
Differences Between Second Lien and Other Types of Lending
Second lien loans differ from mezzanine financing, since second lien loans are lien subordinated, while mezzanine financing is debt subordinated. This means senior lien holders have priority if the borrower defaults or if the collateral for the loan is sold or claims are otherwise impaired.
Cost Considerations
Second lien lending can be a less expensive form of debt financing compared to other types of non-senior debt. These loans can also include rights to manage the collateral negotiated with senior lenders.
Second lien loans can be paired with other subordinated debt in a company's capital structure, along with bonds, or the loan might be the only subordinated debt on a firm's balance sheet.
The Evolution of Second Lien Loans
Second lien loans were originally a form of distressed debt reserved for companies with cash flow issues. Now, second lien loans have gone more mainstream in recent years and have become a viable part of the capital structure for a variety of healthy companies across a wide range of industries.
Second lien lending is generally provided by major commercial banks, hedge funds and some specialty lenders.
Banks will often originate second lien loans and will spread the risk by either syndicating the loans to outside investors, like hedge funds, or securitizing the loans into collateralized loan obligations (CLOs).
CLOs are bundles of loans that enable the securities to be sold to outside investors. Both options, along with solid demand, competitive interest rates and a strong economy, make second lien lending attractive for commercial banks.[2]
When Do Second Lien Loans Make Sense?
Second lien loans can be a good solution for borrowers.
Second lien loans generally offer borrowers better pricing than unsecured debt that might carry similar terms. They offer better pricing because most second lien debt carries at least a partial security interest in the borrower's collateral that is subordinated in the event of default or company liquidation.
Second lien debt does not come with a potential dilution of ownership if problems arise.
It can often be much more desirable for growing middle-market businesses that want to maintain long-term control over the business, or at least have the option to choose when to add equity partners.
Second lien loans can be an effective tool for companies:
Buying out or paying down a portion of senior debt on the balance sheet.
Refinancing debt.
Searching for acquisitions and leveraged buyout financing.
Wanting to attain capital for growth.
Trying to gain capital to ensure an attractive deal gets done.
Popularity of Second Lien Lending
Second lien lending continues to be popular with borrowers.
Banks and private-equity funds have both competed to lend to second-lien borrowers in recent years, which increases the availability of loans to finance this tier of their capital structure.
For borrowers, second lien loans are often preferable to the public high-yield market as second lien loans allow them to maintain a degree of control over who holds the debt. In general, second lien loans also allow borrowers to avoid restricted call provisions that are often required when issuing bonds.[3]
Second lien lending increased more than 60% in the second quarter of 2018 compared to the first quarter of 2018.
Due to increasing competition among lenders for this type of loan, lenders are increasingly pre-placed with institutional lenders, which can be beneficial for borrowers and may likely remain this way as long as the economic environment remains strong.[4]
Banks and Second Lien Lending
Certainly, each bank will approach second lien lending a bit differently. Some will actively seek this type of business, while others may not.
If second lien loans look like a good solution for your company, you will want to consult with your bank's relationship manager to see how, and if, your bank can offer this financing option. You will also want to consider existing loan covenants that might restrict your ability to take advantage of the opportunities offered by second lien lending.
Can Second Lien Loans Benefit Your Business?
PNC's Steel City Capital Funding division can help you understand how second lien lending can work in conjunction with a bank as the lender.
Steel City Capital Funding works with clients to structure junior secured and second lien lending arrangements to meet companies' specific needs.[5]
Our experienced team of lending professionals understands that your potential goes beyond the numbers. We consider your management team, your systems and processes, products, services and your market position.
Our typical clients have:
Target holds ranging from $5 million to $30 million. We can underwrite large amounts with maturities ranging up to five years, and with flexible amortization schedules.
Businesses primarily in the manufacturing, retail, wholesale, distribution and service industries.
An EBITA of at least $5 million.
Stable and sustainable streams of revenue and profits.
Learn how second lien loans can bring benefits to your business by connecting with an experienced Steel City Capital Funding representative.