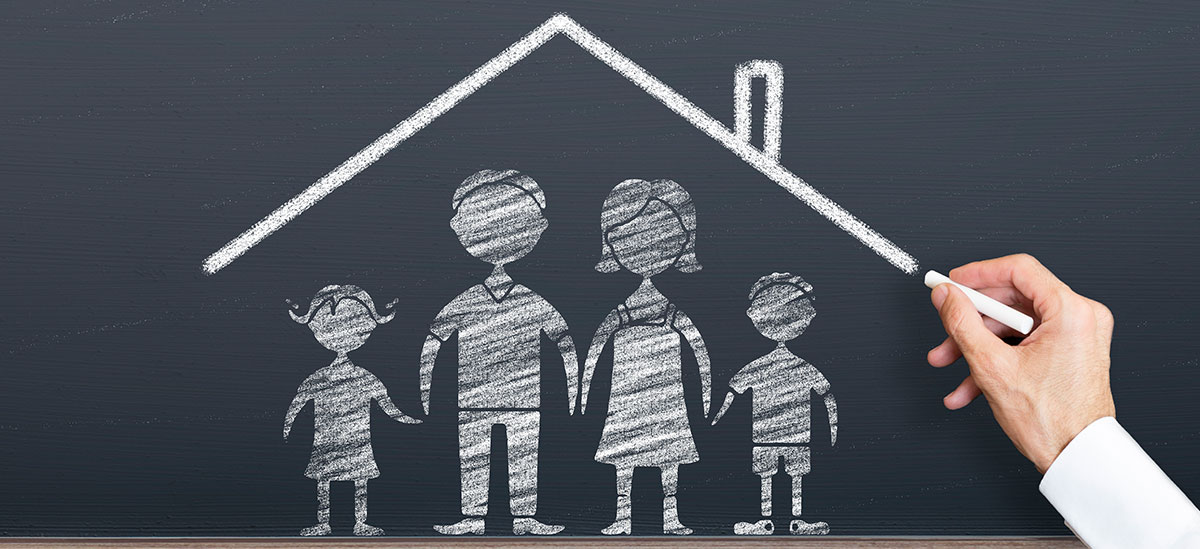 Housing programs, developers and officials are proving that they can make a difference in the fight against homelessness. According to the National Alliance to End Homelessness, although the number of people suffering from homelessness has increased in the past three years, overall, that number has dropped 12% since 2007. HUD's most recent Point-in-Time Count tallied 567,715 people experiencing homelessness across the United States on one night in January 2019.[1]
The number of homeless people shrank even as the cost of housing swelled and incomes remained stagnant—especially for very low-wage workers who are among the people most vulnerable to homelessness. "Those are (often) people working in the service industries…" says Ryan Moser, vice president of strategy and innovations at Corporation for Supportive Housing (CSH).
Affordability Remains Challenging
"Some people assume that all homeless have addiction or mental health issues," says Deborah VanAmerongen, strategic policy adviser for the affordable housing practice group at law firm Nixon Peabody, based in New York City. "There is an overwhelming number of homeless who simply are unable to afford housing… including a huge number of families with children." 
There are fewer than four affordable homes available for every 10 extremely low-income renters, according to the National Low Income Housing Coalition (NLIHC). That represents a shortage of 7 million units of housing affordable to these renters.[2]
"Eight million of the lowest-income renters paid at least half of their limited incomes on rent, leaving them one financial emergency away from eviction and, in worst cases, homelessness," says Diane Yentel, NLIHC president and CEO.

Facing New Challenges

For many renters that emergency may have arrived in the coronavirus crisis—even if the U.S. economy recovers relatively quickly. The unemployment rate dropped to 13.3% at the end of May 2020, down from 14.7% at the end of April.[3] For now, millions of unemployed people are receiving enhanced unemployment benefits and are protected in many localities from moratoriums on evictions, but these protections are unlikely to last much longer than the summer, according to NLIHC.
Affordable housing advocates warn that the federal government will need to act quickly to prevent many of these Americans from becoming homeless.
Without a significant federal intervention, a wave of evictions and a spike in homelessness will devastate individuals, communities, and our economy.
— Diane Yentel, NLIHC president and CEO
The NLIHC-led Disaster Housing Recovery Coalition calls for a further round of federal support for the economy, including $11.5 billion to address the needs of people experiencing homelessness, $100 billion in emergency rental assistance and a uniform, national moratorium on evictions and foreclosures.[4]
Helping the Temporarily Homeless
Many working families who become homeless are able to resolve their situation independently and find affordable housing. "It is important to remember that a lot of people in the homeless system work full time," says Moser. "They have some financial wherewithal and some ability to navigate systems."
Some affordable housing managers have sped up this process by partnering with homeless organizations and the shelter system to find potential residents. Housing officials now actively encourage this kind of cooperation in a growing number of states. In Florida, for example, developers who seek low-income housing tax credits must show how their planned development "is or will be involved in the local homeless resources network to gain a full understanding of the community's homelessness issues and housing needs" in order to win up to 15 points in the competition for LIHTCs.
Holistic Approaches
People who become homeless for purely economic reasons often have a new set of problems once they finally find housing. They may have lost possessions or access to important relationships and support systems, ranging from the school system for their children to a working refrigerator to store medications. "Evictions are extremely traumatizing," says Moser.
People who have been homeless—even for a brief time—can recover faster with support, ranging from health and child care to credit counseling. CSH partnered with several affordable developers and investors, to create their Strong Families Fund, which pays to bring to affordable housing properties service coordination that can connect residents to resources like these. 
"There is no 'one size fits all' solution," says Van Amerogen. "Resources must be dedicated upfront to ensure that people are being directed to the appropriate setting."