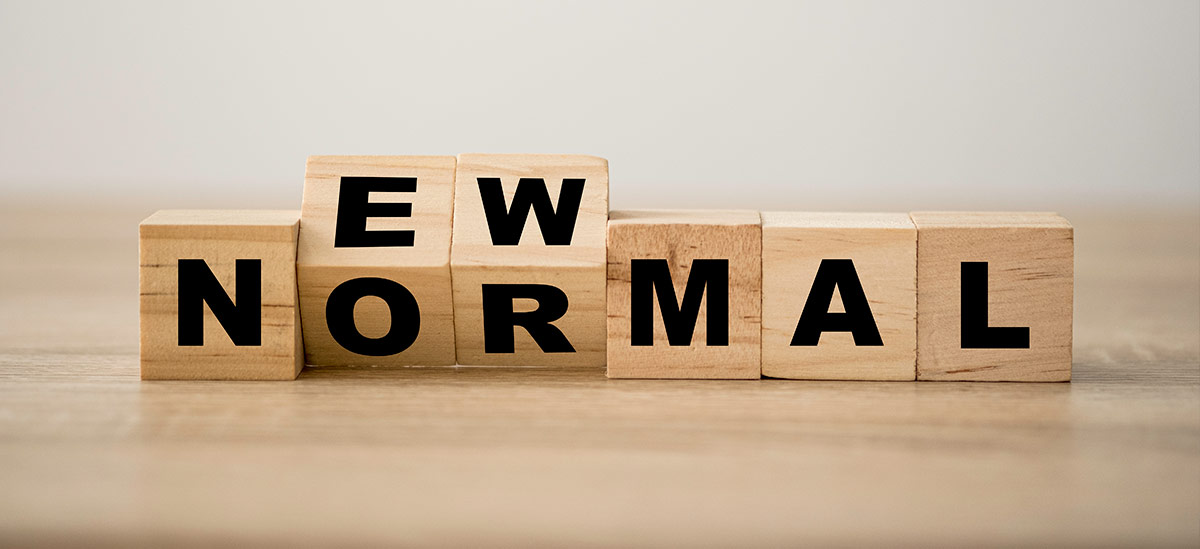 Musings on a Post-Pandemic World Summary
The COVID-19 pandemic has created a truly unprecedented time, affecting daily lives in myriad ways. One could argue the term "unprecedented" has been overused of late, but we believe its use is justified. Consider what's happened in the economy and financial markets since mid-February: We've experienced the fastest bear-market selloff in US history, the fastest recovery into a new bull market in US history, the largest monthly increase in unemployment, and the price of first-month oil contracts even went negative! In periods of such heightened market uncertainty, it's important to take a step back from the day-to-day volatility and focus on the bigger picture — is this a paradigm shift or continuation of preexisting trends?
In our view, there are five broad categories that appear likely to be meaningfully impacted by COVID-19:
consumer behavior,
public health response,
healthcare,
employment trends, and
financial technology (fintech) usage.
We outline our views on each category based on the assumption that there won't be a vaccine in place and widely distributed through the population in the next year, and some form of social distancing remains in place for the foreseeable future.
Consumer Behavior
The impact of COVID-19 is not only challenging perceptions about how we live, work, and interact, but it's also changing the interactions among one's family, social unit, and the community at large. We believe COVID-19 may have substantially disrupted the foundation of our social norms, which will likely translate into changes in consumer behavior.
Routine activities once taken for granted like air travel and automobile purchases are expected to see a growth "bounce"; however, after widespread, mandated economic shutdowns across the globe, any growth rate above zero could be considered a bounce. We don't expect economic activity to immediately go back to 100% of the way it was pre-COVID, but could it reach 85-90%? That's a reasonable expectation. However, that last 10% — largely a function of public transportation and air travel — may never fully recover to its prior form. The good news is that while spending patterns may not fully revert to their pre-COVID norms, it might not automatically translate into meaningfully higher savings rates either. It is possible consumer spending behaviors will evolve into other discretionary items and away from experiences and services, leading to an evolving set of investment opportunities.
Public Health Response
Public health is an area that is generally local in nature: think of containing an outbreak of meningitis at a college or in terms of required vaccinations before a child enters school. We look to both the federal government and the state and local governments to work closely together in those episodes where there is a new threat that is expanding across the nation. The Centers for Disease Control coordinates the known and incoming information about public health issues and assists local public health authorities with guidelines to contain and quell these outbreaks. Moreover, the buying power of the federal government and/or state purchasing compacts should be used to lower the overall costs of testing, personal protective equipment, treatments, vaccines, and so on.
The latent distrust of big government during the pandemic worked against public health measures. Countries that have had more success to date in managing the pandemic have either had more centralized (often autocratic) governments or a higher degree of trust in their respective governments as a protector of the common good, rather than fearing it will act as a potential usurper of individual freedoms. But trust is a delicate relationship, often taking years to build and can be wiped away in a matter of moments. To the degree that public health directions are followed, transmission rates decrease, cases start to fall, and fatalities diminish, we hope individuals will grudgingly give up some of their resistance and start to trust public health authorities more.
Healthcare
The stress of the COVID-19 pandemic has exposed some issues in how our healthcare system is structured, in how medicines and equipment are sourced, and how care is delivered to the patient. As a result, we believe there are several key areas within healthcare that we expect will draw increased attention:
Inventory and Capacity Practices. In the hardest hit areas of the country, face masks and other PPE, ventilators, and intensive care unit hospital bed capacity was severely constrained from the get-go. In the post-COVID world, it would not be a surprise to see greater investment in hospital surge capacity, healthcare inventory stockpiles, and more specialized healthcare professionals.
Onshoring of Medical Manufacturing. We might see a small, targeted manufacturing renaissance, particularly for pharmaceutical and emergency medical equipment. We think the days of sourcing these crucial items from abroad are over, as is the practice of relying on just a few suppliers for essential items. However, the onshoring of this manufacturing activity does not appear likely to generate a resurgence in job creation; rather, companies are likely to leverage robotics and automation to fulfill these unique supply needs.
Telemedicine. Given the current pace of state reopenings, the American Hospital Association expects the backlog of postponed medical/surgical procedures to stretch into 2021. Thus the need for prompt, efficient care has shifted toward telemedicine (virtual office visits) as a way of increasing efficiency and lowering costs.  Since the pandemic hit and non-COVID, non-emergency healthcare visits plummeted, telemedicine's adoption rate has jumped markedly. We believe it's possible that telemedicine could increasingly become the standard first-line patient interaction, from basic annual check-ups to previously complex tests for diabetes and certain types of cancer screening.
Electronic Health Records (EHR). The trend toward EHR isn't new, but it's received renewed urgency as a result of COVID-19. According to the US Department of Health and Human Services, approximately 75% of office-based physicians and 96% of US hospitals use EHR. The rise of EHR, in conjunction with increasing adoption of telemedicine, could also lead to greater amounts of available patient information for "big data" and machine learning analysis, barring privacy concerns.
Employment Trends
COVID-19 is forcing companies to rethink how they conduct business and communicate with their employees and clients. The emphasis on phone and email heightened, of course, but companies have been rapidly adopting digital and/or web-based communication technologies like Microsoft's Skype, Zoom Video Communications, and others. While the need to conduct business in a COVID-endemic world will not diminish, we believe the ease of using digital communication technology could meaningfully impede a recovery in global business travel.
Also, companies may be forced to make hard decisions about physical employment locations, as businesses will likely see significant cost savings as a result of widespread work-from-home policies. This could mean continued headwinds for the commercial real estate industry, especially in retail and office properties. Social distancing necessities may either dictate a need for smaller office space or a shift in work schedules. Does the concept of rotating teams of employees between a physical office and working from home become a permanent practice? In the absence of a vaccine or other treatment, giving employees a level of comfort on the safety of their working environment may become a new point of differentiation within the labor market.
FinTech Usage
Changes in daily life as a result of the pandemic, combined with the ongoing shift toward e-commerce, will probably cause consumers and businesses alike to increasingly ask, "Can I do this digitally?" We are seeing more and more contactless/cashless point-of-sale systems taking the place of cash at the register in physical stores as well as an acceleration in usage of tap-to-pay cards and phones. We expect users that recently adopted contactless and/or digital payment methods will be more likely to continue using them in a post-COVID world. This has important implications for the fintech firms driving this change as well as retailers in terms of their willingness (or not) to adapt quickly enough.
The Path Forward
The COVID-19 pandemic is a global healthcare emergency that we all face together. Its dramatic shock to the system has exposed weaknesses in our healthcare system, government management capabilities, and economy that need to be strengthened. While we all have had to adapt in some way in the near term, it seems likely the pandemic is also going to bring about lasting change as well.