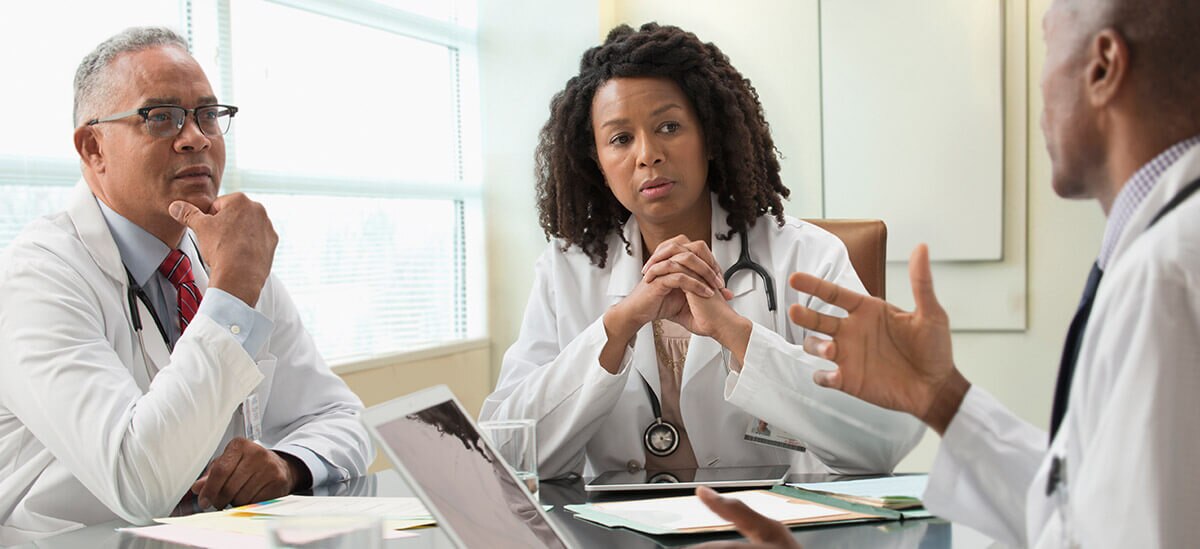 According to Moody's, as of October 2019 the chances of a global recession are "uncomfortably high" in the next 12 to 18 months.[1] Regardless of whether prognosticators are correct, the economy could arguably be weaker a year from now."

Like all Americans, state Medicaid directors fear the possibility of a recession. It doesn't take long for rolls to swell, and the increased cost burden weighs on state coffers and taxpayers.
Almost a decade after the Affordable Care Act (ACA) was signed by then President Obama, 72 million Americans under the age of 65 have their healthcare covered by Medicaid and/or the Children's Health Insurance Program (CHIP).[2] That's 17% more total covered lives than the 61.4 million seniors covered by Medicare, the national health insurance program for the elderly.[3]
Recall that the ACA expanded Medicaid so that the federal government foots most of the bill for the expanded population (to 138% of the federal poverty level). Back in 2014-16 the federal government paid 100% of states' expansion population costs. Those reimbursement rates will be lowered to 90% in 2020.[4]
Financing for Medicaid is shared by the states and the federal government, which allocates its funding based on the Federal Matching Assistance Percentage (FMAP). FMAP is based on states per capita income relative to the national average. The federal share of Medicaid averages 57% nationally but can range from a floor of 50% to as high as 76% in the poorest state (Mississippi).[5]
However, the FMAP formula does not provide a countercyclical adjustment to increase federal assistance to states during economic downturns. So where does this leave the most economically vulnerable states in a recession?
Depth and Breadth Matter
The Urban Institute estimates that with every percentage-point increase in the national unemployment rate, an estimated 1 million more people enroll in Medicaid and CHIP (and another 1.1 million people become uninsured). Meanwhile, the average state experiences a revenue drop of between 3% and 4%.[6-7]
The policy levers states will use to address the fiscal issues will depend on how deep the recession is. Predicting the depth and length of a downturn is difficult.  Unfortunately, in periods of economic growth and prosperity such as the one we are experiencing today, there is little outside pressure for state Medicaid program directors or legislators to develop robust contingency plans.
Many states have acted to shore up general "rainy day" funds to help supplement revenue during a downturn. According to the National Association of State Budget Officers, the median state rainy day fund balance grew from 1.6% as a share of general fund expenditures in 2010 to 7.5% in 2019.[8]
Rainy day fund reserves range from a high of $17.8 billion in California (12% of general fund expenditures in 2019) and $11.8 B in Texas (23% of general fund expenditures in 2019) to no savings whatsoever in Illinois, Kansas and New Jersey.[9]
In states with rainy day funds or budget surpluses, reserves will help fund an influx of new beneficiaries. While temporary, this provides some time to conduct longer-term planning for Medicaid support.
Enhanced FMAP
The federal government could provide fiscal relief in the form of an enhanced FMAP for states with conditions that they maintain eligibility. This strategy proved to be successful in helping states to balance their budgets, avoid deeper Medicaid cuts and maintain eligibility during the last economic downturn.
During the economic downturn in 2001, Congress provided $20 billion in federal fiscal relief to states; $10 billion in the form of an enhanced FMAP from April 2003 through June 2004.[10]
In exchange for the enhanced FMAP, states were required to maintain eligibility levels. This fiscal relief proved instrumental in helping states to address budget shortfalls, avoid making additional and deeper reductions in their Medicaid programs and to preserve eligibility; however, some studies argued that the relief was provided too late.[11]
Rate Restrictions
It probably goes without saying that provider and managed care rates are likely to be frozen or cut in the next recession.
Hospitals and nursing homes are likely to take the first hit because they already have a built-in inflation adjustment, in many states.
"It's hard to pick your favorite child," Darin Gordon, former Medicaid Director in Tennessee, noted recently. States would more likely propose across-the-board-provider cuts so that all providers are all impacted, versus singling out one or two.
Often, legislators will try to protect benefits required by the most vulnerable, such as behavioral and mental health.
Most states restricted – basically froze or cut -- rates in the 2011-12 recession. According to Kaiser Family Foundation, 28 states restricted hospital pay in 2011 (sixteen froze rates while a dozen states cut them).[12] Forty states planned hospital rate restrictions in 2011 for 2012. Twenty-five proposed a freeze and fifteen proposed a cut.[13]
Thirty states restricted nursing home payments in 2011 and thirty-one states planned restrictions for the following year.[14]
Past recessionary rate cuts appear to have been in the single-digits. For instance, CA instituted a 10% across-the-board provider cut; AZ instituted a 5% cut for providers excluding nursing homes; NY instituted a 1.1% across-the-board cut; in SC it was 3% for all providers.[15]
A less frequent option, but still used nonetheless, is a haircut to managed care organizations (MCO). MCO rates are tied to fee-for-service (FFS) rates, so perhaps it goes without saying that when states cut FFS provider rates Medicaid plan rates are negatively impacted. 
Physician rate cuts are also possible, and were used by under a dozen states in the last recession.[16]
Provider Tax Increases
States also use provider tax arrangements to bolster Medicaid payment rates.  Provider taxes are a mechanism in which health providers (mostly hospitals and nursing homes) pay a tax to help fund the state share of Medicaid spending which brings in additional matching federal Medicaid money that is in turn used to help mitigate cuts or provide increased payments. Provider taxes must be under 6.0% to comply with a safe harbor from the hold harmless test for taxes.
In 2011, thirteen states raised hospital provider taxes and eleven states increased nursing facility taxes.[17]
Optional Benefits
Benefit reductions and restrictions are also common techniques for states coping with massive cost increases. 
Eighteen states in 2011 and 2012 eliminated, reduced or restricted such non-mandatory benefits.[18]
These include: dental; physical, occupational and speech therapy; medical supplies/durable medical equipment and personal care benefits.
Higher Co-Pays & Prescription Drug Policies
While co-pays are extremely low or even nonexistent in the Medicaid population (federal law limits copayments to $4 for preferred drugs and $8 for non-preferred drugs for individual with incomes under 150% of the FPL), states have looked in the past to higher copayments – mostly for pharmacy and emergency room visits.[19]
Almost all states have made changes to pharmacy programs – typically via creating preferred drug lists, asking for supplemental rebates and implementing PA, or prior authorization for step therapy purposes.[20]
Given that curbing prescription drug prices -- both branded and generic -- is a high priority agenda item for President Trump, Congressional members from both parties and many states, we could see this as a likely place for states to achieve program savings in the next recession.
As of 2011, most states (46) have preferred drug lists in place. About the same number of states, also asked for supplemental rebates from manufacturers.[21]
Other actions taken on the pharmacy side include a reduction of the dispensing fee, a reduction of ingredient cost reimbursement (average wholesale price) and specialty drug programs such as selective contracting, reimbursement changes, drug case management efforts.[22]
Looking Ahead
A recession is a matter of "when" and not "if."
Medicaid program officers and their state legislators should be evaluating scenarios and options, whether or not rainy-day funds are available.
Hasty rate cuts and programmatic changes can have serious consequences for states' most vulnerable populations. Changes impact acute care hospitals and skilled nursing providers, pharmacies, physicians and health plans.
When the entire system is under pressure, hospitals and skilled nursing appear to be at most risk. Part of it is due to the perception that a diverse payer mix means that shortfalls in Medicaid can be offset elsewhere.  
Drug makers and pharmacy are also exposed given widespread angst over skyrocketing generic and brand medicine prices at the pharmacy counter.
---
For more information, please reach out to your Relationship Manager or fill out a simple Contact Form and we'll get in touch with you.