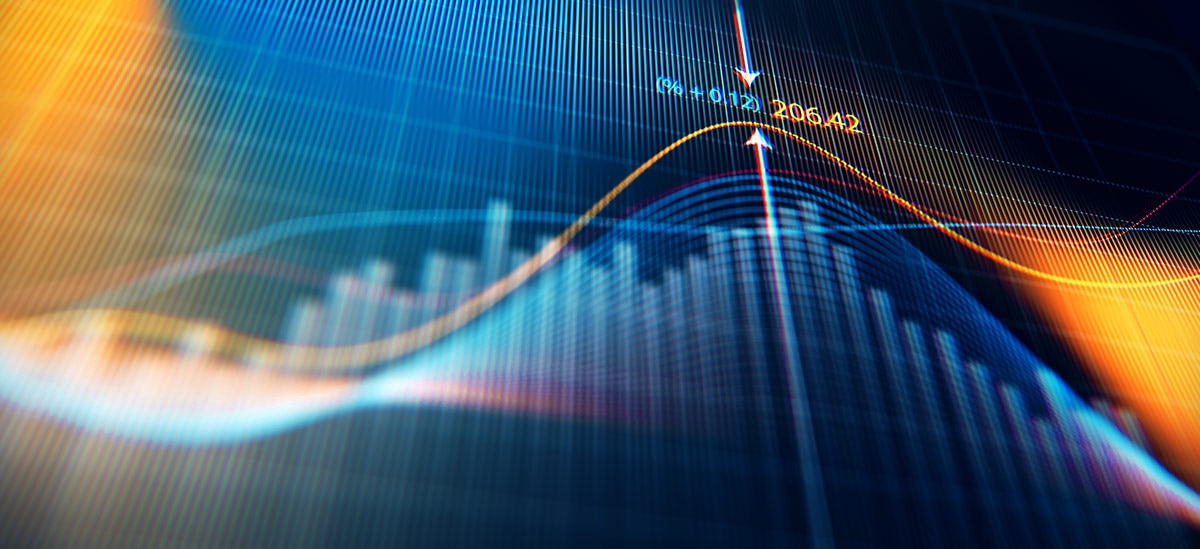 Trending Topics summarizes news, information and perspective on matters affecting businesses and business leaders today. This insight is being provided to keep you up to date on the latest developments and trends influencing these topics. These views do not necessarily represent the views and opinions of PNC. For additional research on these topics, please consult the sources cited in this article.
The cost of running a 30-second ad during Super Bowl LII was a staggering $5.25 million.[1]  While your company may not invest that much in its advertising efforts, your chief marketing officer (CMO) is concerned about making sure your company's marketing efforts deliver a return on investment.
While you may not head the marketing department at your company, you can help put your business on a profitable path by understanding a few critical marketing realities. The secret to achieving better ROI on your marketing spend includes rethinking the sales process and tying your efforts to solid customer research.
Rethink Your Sales Funnel
Marketing technology has changed the way consumers and brands interact with each other.[2] Everything is personalized, in context and fluid. Like chameleons, brands can adapt their look, feel and message to screen sizes, devices, environments and audiences. Branding isn't a broadcast message anymore. It's a conversation.
Brands attract consumers and change as audiences interact with them on social channels and across the digital landscape.
Technology has similarly changed the sales process. At its core, the purpose of marketing is to drive sales growth. Technology has changed that growth process.
The customer journey is no longer linear.
Google examined thousands of clickstream data over a 6-month period and found that no two customer journeys are exactly alike. Arguing that technology has given more control to consumers, Google believes that customer intent is the new defining criteria for the sales funnel.[3] A customer's search may start broad, then narrow, then expand again before manifesting his or her purchase intent.
How can brands find success in this new, nonlinear sales funnel? The secret lies in knowing your target audiences really well — so well that you can predict their intent, anticipate their needs and then provide value by meeting those needs. Knowing your audience starts with market research.
Perform Market Research  
Market research matters because it is your lens into understanding your customers. Research can also provide insight into whether or not you are marketing to your most receptive audiences. Do you know who your customers are? Do you understand their needs and challenges? Do you see intersection points for your products or services with those needs?
Performing qualitative and quantitative research using tactics like the following can provide answers:
Audience segmentation
Database modeling and metrics
Client and customer insights
Mystery and secret shopping
Journey mapping
User interface/user experience research
Employee surveys
Key stakeholder interviews
Too often, CMOs and marketing managers assume they know the wants and needs of their customers. Or they rely on intuition alone instead of data to direct their marketing efforts.
Once you've gathered data, don't ignore it. Analyze it for the true story of how your brand or business interacts with its customers. Identify strengths, weaknesses, opportunities and threats, and begin to build a marketing strategy based on customer research.
Let Research Inform Marketing Strategy
Do something smart with your data. Use it to inform your marketing strategy. Let your research guide your marketing strategy so that when it is laid out, you can map it back directly to insights revealed in your research.
For example, let's say you provide cloud and managed IT service solutions to businesses and your research reveals that your customers have questions about how to create a profitable IT strategy, optimizing IT infrastructure for speed and security as well as a host of other concerns. Instead of market-bombing your customers with deals and discounts on your cloud service plans, you might create an inbound marketing campaign with email and blog post content that addresses questions they are likely to have about cybersecurity threats or maximizing IT spend.
In doing so, you are providing value to your customers by giving them what they need — answers. As a complementary element within your content, you may begin to offer service or solution comparisons that they can click through for more information.
When they are ready to buy, you will already be a trusted brand in their mind, and they'll feel comfortable taking the next step with your company. This is the beauty of the inbound marketing model.
Adopt an Inbound Marketing Method
According to inbound marketing thought leader, Hubspot, inbound marketing is a method of attracting, engaging, and delighting people to grow a business that provides value and builds trust.[4]
Inbound marketing sets itself apart from other, more traditional, marketing efforts by creating content that attracts customers rather than competes for them. With so many messages vying for consumers' attention today, the secret to capturing it is knowing who your customers are and what they want, and then creating content that they are looking for, find value in and that helps them get what they need.
Inbound marketing leverages the interconnectedness of the new digital landscape and the insight of new marketing technologies to help you derive more ROI from your marketing activities.
Summing It Up
So the secret to achieving better ROI on your marketing spend isn't so difficult to understand or to implement.
Invest in research that reveals the wants and needs of your customers. Then align your marketing strategy with that research. Hold your CMO accountable for investing your marketing spend on campaigns and tactics that will effectively engage your target audiences.
When everything you do from a marketing perspective can be mapped back to your customers' wants and needs, you will find success as a marketer.
Ready to Help
PNC's economists provide analyses and forecasts of national, regional and global economic financial trends that may affect the buying decisions of your customers and prospects. To learn how we can bring ideas, insight and solutions to you, please contact your relationship manager.