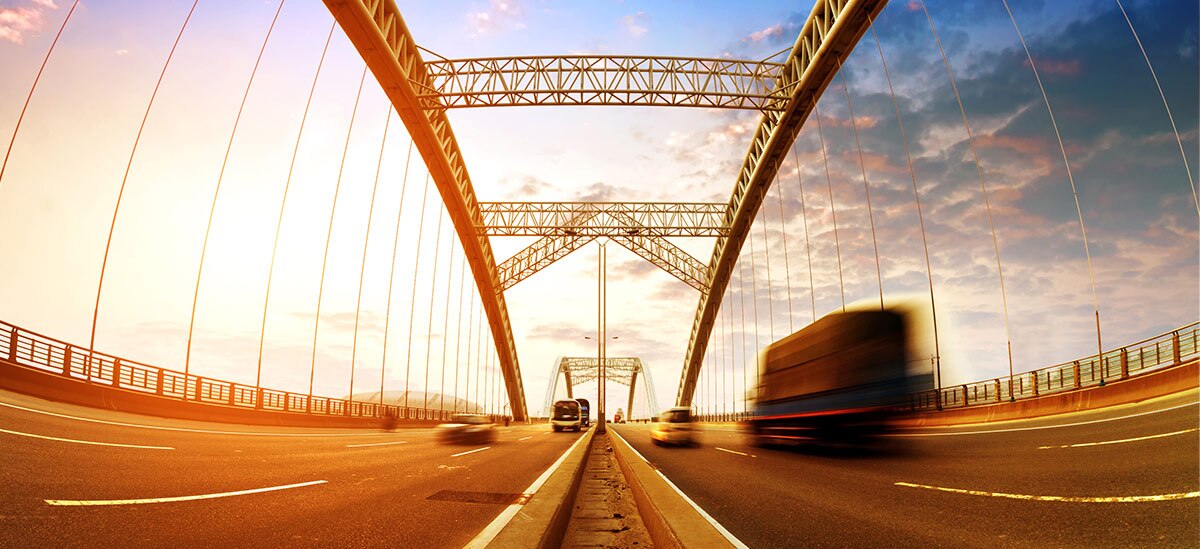 As our longtime readers know, we often gravitate toward using a musical or pop culture reference to help characterize our view of the investment landscape. While the last six months have been nothing short of tumultuous, we're sticking with our previous choice for 2020: The Grateful Dead's 1970 cult classic "Truckin'." Originally chosen to depict the economy that just kept moving along, the song's lyric "...what a long, strange trip it's been..." is perhaps even more fitting now.

We entered 2020 from a position of relative strength following a turbulent 2019, as green shoots in the global economy were finally beginning to form and trade tensions with China were fading into the background. Little did we know that the seemingly relentless climb of the economy and markets would come to a screeching halt in late February, driven by a novel coronavirus (COVID-19) and a subsequent global economic shutdown. 

An S&P 500 Comeback
Yet, as of June 30, 2020, the S&P 500® has posted an unbelievable comeback, with the index within about 8% of its all-time high. Although "Truckin'" might seem inappropriate given the wild ride we've been on so far this year, clearly the market found a way to "keep on truckin'," albeit with the help of the Federal Reserve (Fed), which took swift, bold steps to inject much-needed liquidity into the system. We attribute the strength and momentum of this year's rebound to the fundamental support beams of the Fed's #unprecedented monetary policy intervention and to Congress's extensive fiscal policy actions.
We are surprised how far we have come in just several months, and investor sentiment feels like it has turned from outright fear of the unknown to a serious case of FOMO (fear of missing out). Our primary concern now is whether the market is able to continue to fuel this rally amid a lack of meaningful positive catalysts. Without a significant improvement in the economic and earnings growth backdrops, we may be facing a futile bounce off near-zero activity levels, but what we need is a sustainable reacceleration after the economy reopens.
We continue to monitor a laundry list of possible risks to a sustained rebound:
a potential second wave of COVID-19 (either seasonally or as a function of multiple virus curves);
slower news on vaccine trials and breakthroughs;
tariff and trade issues resurfacing with China;
weakened consumption data following a roll-off in fiscal stimulus programs later this summer;
the November 2020 presidential election; and
a capital expenditure (capex) rebound pushed out well beyond the election.
In this edition of Strategy Insights, we address 10 key questions that investors may have on their minds right now. It is a wide-ranging list of topics, which speaks volumes about the complexity of issues the market and investors are tackling this year. We look at the significant divergence between the economy and markets throughout the COVID-19 crisis, the impact on the consumer (the workhorse of the US economy), the outlook on the global equity earnings due to the effects of COVID-19, and the oil markets. We also discuss the US market's biggest vulnerabilities today and review both equity and fixed income markets, as well as the Fed's monetary policy actions. Finally, we address the question of rethinking portfolio diversification and whether cash allocations have become more attractive than fixed income.
Conclusion
The wildcard going forward may continue to be the COVID-19 pandemic. Progress on a vaccine seems to have been slower than anticipated, and after two months of gradual decline, new cases of the virus are on the uptick. A lack of encouraging case data will make it difficult for economic activity to fully resume, which makes current valuations and a path higher for most equity and fixed income markets difficult to justify.
It's a lot for investors to digest, but this is not the time to make abrupt changes to portfolio allocations or to stray from a disciplined investment process. With valuations elevated across many asset classes, markets may have a choppy summer ahead. However, we recommend adhering to current asset allocation targets, which we believe will best deliver results against clients' long-term investment goals. It's been a long year already, and parts of it have certainly been strange, but investors shouldn't get "tripped up" and abandon their long-term investment programs; we believe now is the time to "keep on truckin'." 
FOR AN IN-DEPTH LOOK
Top 10 Most Frequently Asked Investor Questions