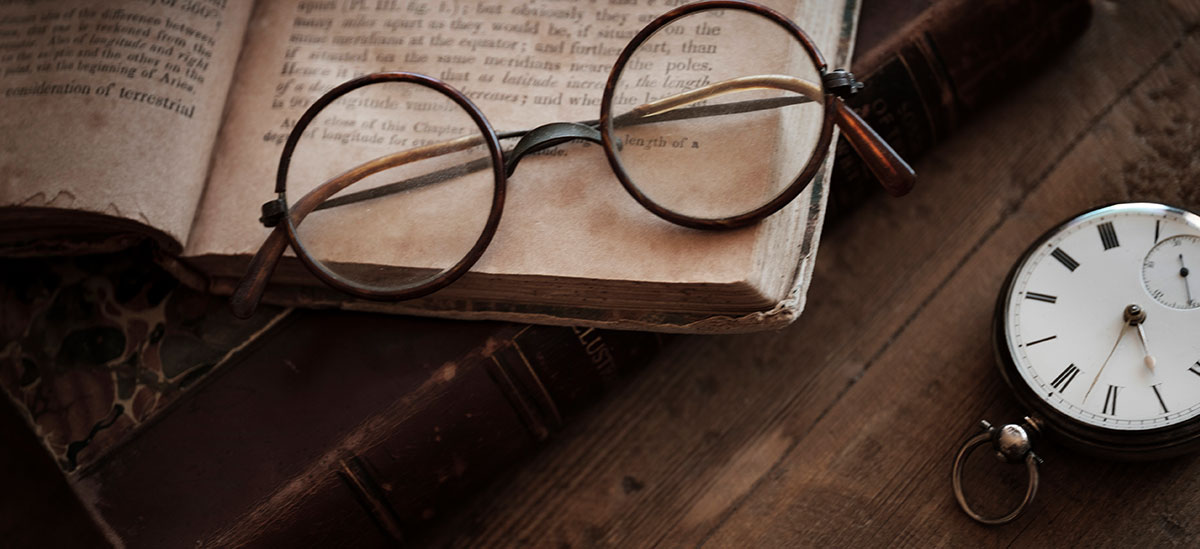 Benjamin Franklin is commonly credited with the invention of bifocals, creating them to fix his dual near- and far-sightedness. While investors do not have the luxury of simply wearing bifocals to bring the investment landscape into focus, a disciplined, repeatable investment process can help reveal a clearer path. 
From a fundamental perspective, we believe the market is in a much better position heading into 2020 than it was to start 2019.
Last year was one of the best performing years of the entire cycle for public markets, but we believe there is still progress to be made in 2020. Our near-sighted view is focused on still-positive fundamentals and a short-term cyclical reacceleration, but our far-sighted view is focused on the potential impact(s) from the 2020 US presidential election.
In this issue of Strategy Insights, we present our 2020 outlook for the global markets and key asset classes. We also assess the potential impact of the presidential election cycle and how the markets could be affected in 2020. 
Presidential Election Cycles – Blurred Vision
With the presidential election less than a year away, we look back at how the markets responded to 2016 election results and focus on any potential impact the 2020 election might have on investment returns.
Markets generally do not like political surprises — and the upset by Donald Trump in 2016 was one of the biggest surprises in US election history. Equity markets reacted quickly to this surprise by selling off as much as 4% in the after-hours markets on November 8. But fewer than 24 hours later, the S&P 500® finished up about 1%. 
Is There a Good Indicator of Election Outcomes?
Looking through the lens of the economy, every president since Woodrow Wilson who has avoided a recession in the two years prior to re-election has gone on to win. Our analysis also suggests a high correlation with election outcomes and real disposable income per capita. Since mid-2017, that metric has been more than 2.0% every quarter versus averaging about 1.4% over the last 15 years. In our view, that may put President Trump in a position of strength.
To the extent economic variables such as GDP growth remain at current levels or better, that could further help support Mr. Trump's position of strength heading into the election season. Contrary to popular belief, approval ratings actually have a poor track record of forecasting presidential elections. In our view, economic conditions are what actually "trump" other variables (pun intended).
Another indicator with a good track record of picking presidents since 1928 is the three-month return of the S&P 500. If the S&P 500 posted a positive price return in the three months before election day, the incumbent party has remained in the White House; if negative, the incumbent party has lost the election.
Long-Term Implications for Investors
One of the biggest risks to the length, timing, and duration of the current market and economic cycles continues to be the volatility and uncertainty around US/China trade policy. Market volatility picks up every time there is a barrage of negative trade headlines and then settles down as soon as there appears to be progress on the trade front. Unfortunately, we believe trade relations, particularly with the United States and China, will continue to be a focal point for markets, regardless of who wins in 2020. 
Potential Sector/Industry Implications 
We believe there are some sectors that could have an overhang regardless of who is in the White House.
For example, Big Tech names are likely to remain under regulatory scrutiny since regulation of technology companies seems to be an area of mutual agreement among politicians. The Health Care sector is likely to remain under scrutiny. What's at stake next year is whether changes in the sector will be subtle, such as drug price reforms, or more significant, such as the elimination of private health insurance. The outlook for the Energy sector is also highly dependent on the election's outcome. The Energy sector has been the worst performer in the S&P 500 since the 2016 election, despite the administration's pro-energy policies.
Who wins the White House generally matters for investors and the markets. Candidates from both sides have stark differences on big policy issues that could produce very different outcomes for companies. Given the highly polarizing nature of the 2020 election cycle, we continue to recommend maintaining well-diversified asset allocations and portfolios across geographies and asset classes to avoid a potential volatile outcome. 
We now turn to our 2020 outlook, beginning with our current fundamental observations of the market.
Key Market Characteristics — Eagle Eyes
The US economy remains in its longest expansion in history, and the stock market continues to chart new all-time highs. But have we reached a market peak? We don't think so. Not all cycles are identical, but there are some broad characteristics that tend to align at market peaks:
peak valuations,
weakening earnings revisions,
narrowing market breadth,
heavy equity market inflows,
uptick in merger and acquisition (M&A) activity,
vigorous initial public offering activity,
defensive stock leadership,
rising real interest rates, and
widening credit spreads.
When we compare these nine characteristics to the 2000 and 2007 market peaks, we find in both cases all nine were flashing red. Today, however, just two — uptick in M&A activity and defensive stock leadership — signal some cause for concern. 
We expect 2020 to continue to experience a complex backdrop characterized by numerous cross-currents, given we have not made much progress resolving the key headwinds of trade/tariffs, corporate confidence, and others. However, we think there is still some runway left as measured by these nine key market characteristics.
Equities — Wear Bifocals
US Equities
Entering 2019, the outlook for growth in US equities was modest at best.
Investors worried about a more restrictive Federal Reserve (Fed), slowing global economic growth, and declining earnings growth comparisons against tax-boosted earnings growth in 2018. By the first week of 2019, however, Fed officials were already suggesting a shift toward easier monetary policy. Additionally, first-quarter earnings season came in much better than expected. The combination of monetary policy and earnings growth proved to be tailwinds for a strong market rally early in the year.
As we head into 2020, we remain optimistic about the prospects for the S&P 500, with underlying market fundamentals remaining quite healthy. The consensus expects earnings-per-share (EPS) growth of 9.7% in 2020, and revenue growth is expected to be 5.3%. If the "phase one" trade deal turns out to be a positive, we believe there could be an upward bias to sales and earnings growth estimates. 
Looking at equities by market cap and following our process of analyzing the business cycle as well as valuation and technical indicators, we believe mid-cap equities offer increasingly attractive opportunities for investors. Further, earnings growth rates for small caps have averaged slightly higher than large caps over longer time periods. With favorable long-term growth attributes and attractive relative valuations, we continue to recommend allocations to both small- and mid-cap equities, but we acknowledge risks at this stage in the cycle.
In our opinion, the fundamental backdrop needs a catalyst to sustain the small-cap rally that occurred in fourth-quarter 2019.
Developed International
After major developed international indexes declined by double-digits in 2018, it was expected that those headwinds and downside surprises had the potential to turn to positives in 2019. Macro risks such as trade tensions, the rise of populism, and negative interest rate policies still loomed large in 2019, effectively keeping pressure on both the earnings and economic growth profiles of the region. The dollar also continued its upward trend in 2019, acting as a further headwind on export-centric countries, particularly in Europe and Asia. Heading into 2020, much of the macro headwinds remain unresolved, in our view. Yet we can still find additional items to add to the laundry list of challenges facing international equities. The good news is we believe a breakthrough or reprieve on just a few of these issues could help provide the catalyst for a reacceleration in developed markets growth. 
Emerging Markets (EMs)
Given the headwinds from trade uncertainty, slowing global economic growth, and social unrest in certain regions, where does this leave EMs heading into 2020? 
Our positive views on EMs longer term remain unchanged.
For the near term, we walk through our investment process from an EM perspective. As the Fed pivoted from rate hikes to rate cuts, most EM central banks followed suit, further easing financial conditions globally. Should the EM business cycle continue to improve, the monetary stimulus provided by central banks may be starting to show positive effects and rejuvenate economic growth. 
From an earnings and valuation perspective, EM equities are expecting a strong rebound in 2020. The consensus is expecting EPS to grow 14%, with double-digit estimates in all but two sectors (Energy and Financials). Trade tensions have affected the lending environment, and we expect central bank interest rate cuts to weigh on bank profitability. In our view, we believe an improving economic backdrop could see those revisions improve in 2020. 
Fixed Income — Needs Vitamin A Supplements
The Bloomberg Barclays Aggregate (Agg) Index is heading for its best performing year of the business cycle (+8.6%). A significant driver of returns was the decline in interest rates, with the 10-year Treasury falling 100 basis points throughout the year from its 2.78% high in mid-January. Beneath the surface, the current was much more volatile, with issues including an inverted yield curve, an interest rate spike in the repurchase agreement (repo) market, and the most negative term premium on record. Where does that leave fixed income in 2020? We expect structural forces to remain, effectively capping interest rates from moving significantly higher from current levels. We also anticipate long-term factors such as elevated global government debt burdens, aging demographics, and technological advancements affecting low worker productivity to continue to exert downward pressure on interest rates.
Alternatives — Is Laser Surgery the Cure All? 
We believe a properly diversified alternatives portfolio should always incorporate multiple vintage years and multiple strategies.
We would not advocate allocating all private investment capital into just one vintage year or just one strategy. It takes time to build an alternatives portfolio, and judging performance is unique to the dynamics of each vintage year. Key private market trends that have been taking shape in recent years, including an uptick in equity capital market activity, fee compression, and rising leverage levels, should continue to persist in 2020. 
Responsible Investing – Gotta Wear Shades
We believe investments that integrate environmental, social, and governance (ESG) factors into the investment process will continue to increase in 2020, in terms of both inflows into existing products as well as the development of new products across asset classes. We still believe pursuing responsible investing is best executed via more actively managed strategies. In our view, passive strategies are inadequately equipped to assess ESG risks and opportunities from a qualitative perspective, or deliver on the unique preferences of responsible investors. 
We also expect shareholder engagement to continue its trend higher in 2020. We do not anticipate ESG investing and engagement to slow in 2020, with survey after survey showing a strong appetite from asset owners for ESG products and ESG-related disclosure from firms. Further, we expect climate change will remain a top issue for ESG investors in 2020. We also anticipate a corresponding increase in investment flows into vehicles that address environmental sustainability.
Conclusion — Bringing It Back into Focus
We are still generally positive about prospects for the markets in 2020, though we certainly have a list of concerns.
The global economy continues to expand at a level that should support positive year-over-year earnings growth and easier comparisons should also be an added tailwind. While the age of the cycle has advanced yet another year, valuations have largely recovered from their late 2018 market selloff, suggesting there is less room in 2020 for the market to run based solely on multiple expansion.
Our investment process helps us "see" that certain asset classes are likely to be more attractive than others to pass the proverbial eye exam of 2020 — we don't see the entire investable universe through rose-colored glasses. It doesn't take 20/20 vision to keep moving forward from an investment standpoint, just the discipline to remain focused on your long-run goals and objectives.
FOR AN IN-DEPTH LOOK
Strategy Insights: Q1 2020