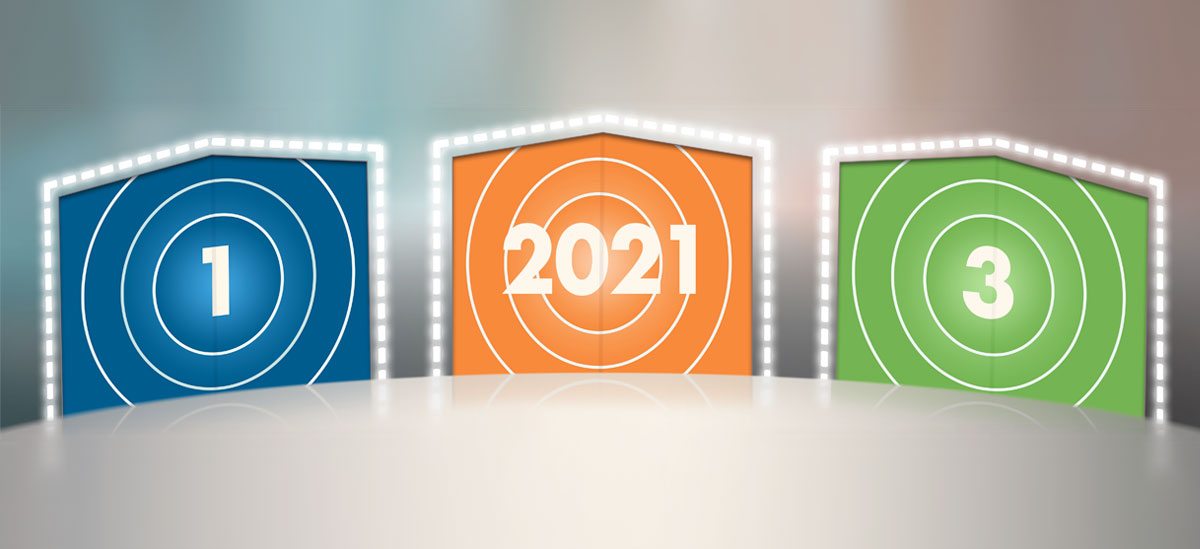 In this issue of Strategy Insights, we present our 2021 outlook for the global markets and key asset classes. We also review the political backdrop postelection, as well as discuss the potential path forward for COVID-19 and how the markets and economy could be affected by both, for better or worse, in 2021.
After a tumultuous 2020, many investors will be happy to slam the door on this volatile year and nail it shut. We saw everything from a pandemic resulting in global economic shutdowns, to record-breaking market volatility, and correlations across the multiasset class universe that converged toward one (i.e., perfect positive correlation). It is amazing to us that equity and fixed income markets have been able to forge a meaningful path higher from a returns perspective, despite the developed world still wrestling with the COVID-19 pandemic. While we cannot simply lock the proverbial door and throw away the key on 2020 entirely, we can return to our disciplined investment process to help reveal what may lie behind door #2021 – "Is it a goat or a brand new car?!" as Monty Hall of the television show "Let's Make a Deal" used to ask contestants before they chose a door.

However, this suggests there is less room in 2021 for the equity markets to run based solely on multiple expansion — the bar is set higher for the year — and the baton must be handed off to earnings growth if the market is to advance meaningfully from where it finishes 2020. In fixed income, a scenario of interest rates at or near all-time lows is ushering in a new era of challenges for fixed income-oriented investors in a growth and yield-starved world. This will likely have important implications for resetting forward return expectations and right-sizing portfolio positioning in the years ahead.
Our disciplined, repeatable investment process helps us get a "foot in the door" to determine which asset classes are worthy of passing the proverbial threshold in 2021 – not every investment opportunity is a wide-open door. Sometimes it has a broken hinge or looks warped, but some of the best investment opportunities can be found in those asset classes that need a little refurbishing. Here's to locking the door and throwing away the key on the "goat" behind door #2020 – in the hopes that the "car" is waiting for us behind door #2021.
For more information, please contact your PNC advisor.
FOR AN IN-DEPTH LOOK
Strategy Insights 1Q 2021