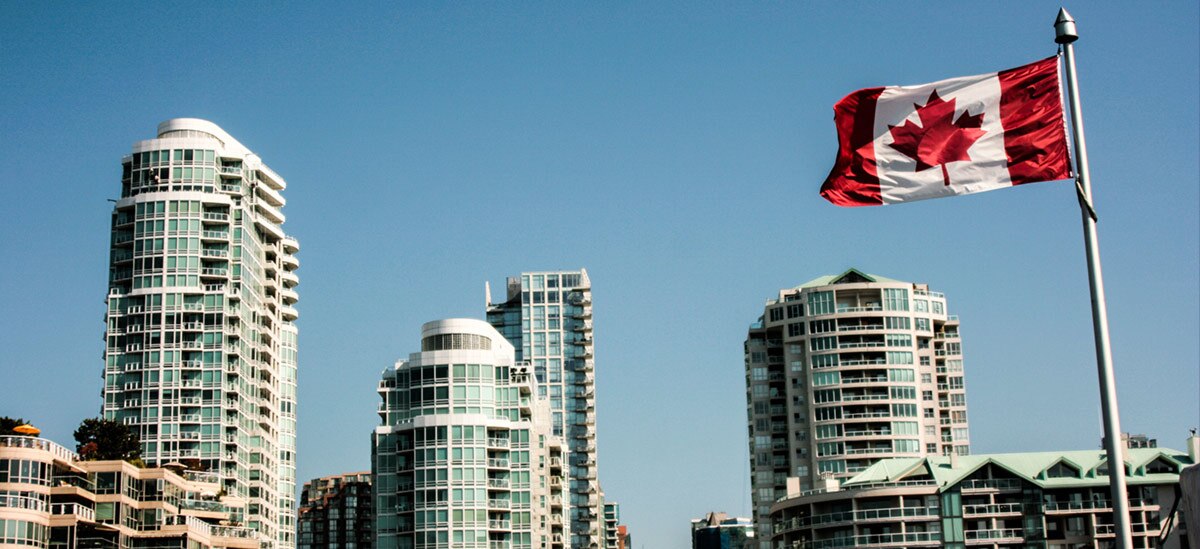 In this time of unprecedented challenges presented by the global COVID-19 pandemic and underlined by a growing economic downturn, companies' ability to manage their cash (inflow and outflow) is of critical importance.
Made even more difficult by the globalization of corporations' supply chains and the disparity of global payments practices, there is little to no room remaining for inefficiencies in cash management and payments.
Current practices, which have been around for decades in most jurisdictions, bring with them a host of intangible pain points that market participants have grown accustomed to. However, change is in flight. Across the globe, major financial markets have already implemented, or are in the process of implementing, sweeping changes aimed at driving increased speed, improved transparency and greater security in managing payments.

View accessible version of this chart.
Sample Global Faster Payments Adoption
North America:
Canada (Real-Time Rails)
United States of America (TCH's RTP)
Mexico (SPEI)
Europe:
U.K. (Faster Payments)
EU (SEPA)
Asia:
China (Internet Banking Platform System)
Singapore (FAST)
With the implementation of new technology (e.g., new settlement and clearing platforms) and the integration of additional data points provided by ISO 20022, CFOs and corporate treasurers will have access to the real-time data required to make advanced decisions on behalf of their organizations. The proposed changes for Canada, and the improvements that have come to fruition in other markets, are placing increasing control in the hands of decision-makers and allowing financial forecasting to be faster and more accurate than ever before.
Along the lines of these major initiatives, Payments Canada is well on its path to Payments Modernization in Canada.
Payments Modernization Overview
Payments Canada is several years into a large-scale initiative to re-tool and innovate the current market infrastructure for payments. The enhancement of the current retail batch and automated funds transfer network (ACSS) is due to be completed in 2021, with the focus then shifting to the design of a new system. The majority of the remaining systems are set for completion through 2022 and will bring long-sought-after rich payment information to market participants and will align the Canadian market with systems upgrades across the globe. Other enhancements will introduce a brand new real-time payment capability to Canada and enhance legacy batch processes.
These ground-breaking developments will propel Canada into the ranks of top banking infrastructures worldwide and help meet the expanding needs of e-commerce and the gig economy.
The initiative, known as "Payments Modernization," is being driven by Payments Canada with the support of the Canadian banking industry and input from companies across the country. Payments Modernization will improve the Canadian payments infrastructure and maintain global competitiveness from a technology perspective by aligning payments messages with the same format that is being deployed internationally as part of other countries' modernization initiatives. There are five key pillars that make up the Payments Modernization initiative:
New clearing and settlement system

Real-time capability
Enhanced batch and AFT (ACH)
Alignment with global regulatory standards
Modern rules framework
The original payment rails LVTGS and ACSS were implemented in Canada in 1999 and 1983, respectively. With the pace of technological change and increased client demands, the ability to provide faster and increased payment volumes is critical. With the new systems being implemented, it will confirm updates and additional data can be sent to and received from clients domestically and internationally.
Focusing on the impacts to corporate CFOs and treasurers, we have highlighted below the two capabilities with the potential to alter the day-to-day operations and decision-making: real-time payments and the adoption of ISO 20022.
ISO 20022
As corporate B2B clients continue to chase efficiencies within their treasury organizations, the addition of expanded payment information alongside the actual electronic payment is significant. Traditionally, when payments are sent, the information supporting the payment is sent separately, adding time and complications to the reconciliation process, particularly for receiving institutions. The benefit of expanded payment information will be felt by all members within the B2B payment ecosystem by driving greater efficiency and providing greater perspective to cash management. The core functionality will be leveraging new technology and messaging formats that have become the new industry standard (ISO 20022), enabling payments with added information to be sent and received in a faster, more efficient manner.
What is changing? The underlying payment systems enabling both low- and high-dollar payments to be transmitted across Canada are in the midst of being upgraded from their original capability, which has been in place for approximately 40 years! With the new infrastructure being developed, and the related ISO 20022 standard of payment messaging gaining traction and adoption globally (most notably now in North America), the benefit to treasurers is faster payments and enhanced reconciliation capabilities that will exist with a wider network of industry participants. Working capital benefits can be easily calculated and benchmarked as the improvements can be tracked within organizations' ERP systems.
As data is increasingly being described as the commodity of the future, richer data via payments represents a leading-edge innovation that last took place 40 years ago in Canada. Using these advancements will aid tremendously in treasurers' abilities to capture trade discounts/credits, measure working capital benefits, increase human capital efficiencies within the treasury organization, and, as a result, aid in the company's focus to improve revenues and net profits.
| | |
| --- | --- |
| Theme | Key Considerations |
| Global Connectivity and Standard File Type  | Companies will have the ability to use ISO 20022, a standard file format for global commercial payments. |
| Enhanced and Improved Data  | Additional data is able to be sent with ISO 20022 over other payment alternatives, specifically low dollar value.  |
| Security and Standardizations  | Higher automation and connectivity with ERP systems globally as ISO is quickly becoming the default payment type for bulk payments that include wire, EFT and commercial card.   |
Real-Time Payments
Payments Canada is developing a new payments system whose project name is "Real-Time Rail." The new payments platform will provide market participants the ability to make payments and transfer funds on a real-time basis, 24 hours a day, 7 days a week. The new platform will be initially driven by account number and will leverage ISO 20022 standards to support data-rich payments. All payments made through the Real-Time Rail are expected to be considered final and irrevocable.
In contrast to today's payments systems in Canada, which at best work on a next-day basis, the Real-Time Rail will drastically change participants' intraday liquidity needs and serve to provide a platform for ongoing innovation in the payments space. The evolution of mobile capabilities, rise of fintech payments providers, and the expansion of the digital marketplace have forever altered consumer and corporate expectations. A real-time payments capability brought on by the Real-Time Rail in Canada will afford North American businesses the ability to catch up to these market demands and make more informed decisions around intraday liquidity monitoring and financing.
For the treasurers and CFOs of tomorrow, Real-Time Rail will enable quicker funds transfer and efficient settlement but, in doing so, will require specific actions to truly take advantage of the benefits. Each organization will need to assess their own internal infrastructure and data model to determine the extent of change required to consume and leverage new data and adapt to quicker settlement. In addition, the new model will strain existing collateral operations in order to manage the need for full collateralization. Taking into account the new data and changes to collateral, treasurers will also have to define new approaches to intraday liquidity management.
| | |
| --- | --- |
| Theme | Key Considerations |
| Accelerated Settlement  | Shortening the settlement cycle will require organizations to enhance their intraday liquidity management processes.  |
| 24/7 Availability  | Affords consumers and businesses alike the ability to provide just-in- time funds for contingent payment arrangements, increasing trust in the transaction, limiting processing delays, and mitigating payment/ collection risk.  |
Closing
As the Payments Modernization effort advances towards its goals, corporate finance teams are becoming more aware of the benefits and opening the door to new, innovative ways to structure their cash management operations and strategies for the future. The first step to taking advantage of this effort is understanding where opportunities exist to improve current processes, increase working capital by collecting payments faster and take advantage of the detailed information that will come with ISO 20022. Data- rich payment information was highlighted as the leading area of importance within the modernization initiative taking place in Canada. Considering how APIs could eventually provide real- time data to make decisions on payment outflows while having a clearer picture of electronic inflows and potentially even paper- based payments, what changes would you make to your practices, and how would that affect your supply chain?
There is an imminent value proposition of information as it relates to synchronizing electronic payable files with electronic receivables reporting via product-based APIs tied to services that include lockbox and remote deposit capture. This centralization of data should become a competitive advantage that enables organizations to make strategic decisions with greater timeliness and accuracy.
In addition to the immediate need of optimizing and supporting corporations' desires to improve treasury functions, how are banks responding to these industry initiatives and client demands? Banks and industry providers are working on ways to satisfy clients' goals of centralizing data and empowering their treasury functions in order to automate payments, receipts and posting. These trends have been prioritized with the advent of COVID-19, where many corporate clients are seeking to leverage their internal systems (e.g., ERP systems), as opposed to bank systems via APIs, and file transmissions as opposed to traditional bank web portals.
If you haven't already reviewed what the upcoming Payment Modernization improvements mean for your organization and the ways you can benefit, you can learn more from the Payments Canada website.[1] Additionally, speaking with your banking and treasury management provider to understand how they are planning to deploy the new industry changes to their clients and when the updates will be made available for your day-to-day use should be a vital part of your treasury strategy.
Implementing a leading-edge treasury and cash management strategy aligned with the Payments Modernization initiative taking place in Canada can help differentiate your organization from the field. Utilizing big data and real-time API capabilities, and applying these enhanced capabilities across your organization, can help yield measurable returns that can be directly attributed to your bottom line as well as across your supply chain.
PNC Canada is a member of the Canadian Banker's Association sitting on the Foreign Bank Executive Committee as well as Payments Committee; additionally, the bank sits on the Payments Canada Member Advisory Council.
About PNC Bank Canada Branch
Established in Canada in 1998 and a Canadian commercial lending foreign bank branch since 2001, PNC Bank Canada Branch ("PNC Canada") offers specialized knowledge and experience to help you succeed in this vital cross-border marketplace.
Ready to Help
If you are a U.S. company with actual or projected operations in Canada, or a Canadian company, PNC Canada can assist you with credit, depository, and treasury management products and services. If you are interested in exploring how PNC Canada might be able to assist with your Canadian operations, we encourage you to contact your Relationship Manager or visit pnc.com/canada.
---
Accessible Version of Charts
Foundational Areas of Improvement
Slower Payment Transfer Speed
Reconciliation Challenges
Complex Payment Tracking and Collections
Multitude of Manual Processes
Outdated Technology
Limited Forecasting Abilities
Limited Audit Trail