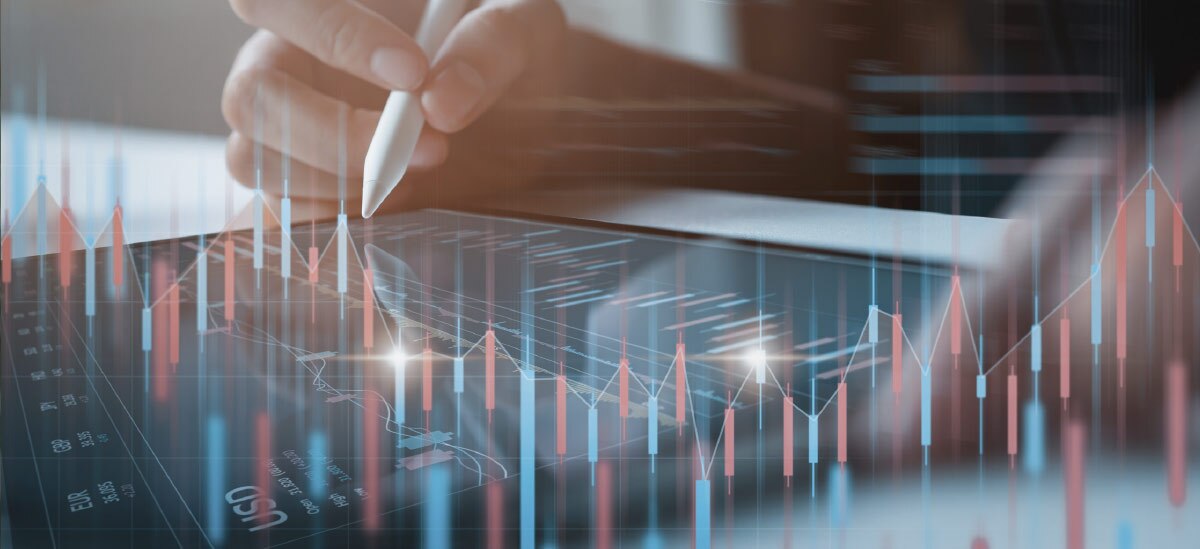 According to the World Bank, international trade now makes up close to 30% of the U.S. GDP, up from 25% in 2000.[1]Many companies are expanding their supply chains and customer bases to all corners of the world. Small and medium-sized companies are already doing business internationally or planning to do so in the near future. With the constant advances in communications technology, it has never been easier to engage with counterparties globally. Despite this apparent ease, it is important to develop a comprehensive strategy that avoids any pitfalls and quickly takes your expansion plans from strategy to profit. Several of those key considerations will be discussed in this white paper.
Local Subsidiary Considerations
One of the first decisions that needs to be made when expanding your business internationally is whether your company should open a local subsidiary in the country where you are looking to expand, or operate from your parent entity in the U.S. This can often be a tough decision to make, as there are many factors to consider. For example, when doing business in certain countries, there can be a tax advantage to having a local subsidiary. Some countries may require a local subsidiary in order to open a bank account within the country.
Before making this decision, it is best to consult with your trusted legal and tax professionals for the impact that this decision — either opening a local subsidiary or moving forward with your U.S. entity — will have on your business. PNC can help introduce you to in-country advisory teams to assist with this process, if appropriate, in countries such as Canada, Mexico and China.
Banking Considerations
Another major decision to make when expanding your business internationally is how to support the banking needs of your operations in the country where you are looking to expand. There are many different options, and the best one for your company will depend on your business plan and expectations. For instance, the needs of a company establishing a manufacturing facility in another country will be more robust than those of a company looking to set up a sales office. It is important to work with your trusted banking professionals to help choose the best path forward. The main banking options are described in further detail below.
Option 1: U.S. Account in U.S. Dollars (USD)
Perhaps the easiest and most cost-effective path forward when taking the first step internationally is to operate out of a normal U.S. checking account. This would be suggested in the early stages of a company's international expansion and is best utilized when your organization lacks an established foreign entity, has no employees abroad, and expects minimal transaction volume.
Although easy to establish, one thing to consider with this option is that the account will be denominated in U.S. dollars, so any transactions done in the local currency will require a foreign exchange transaction. For example, if your company is considering expanding into Germany, this option may require you to convert USD into euros (EUR) for payables such as wages and rents. If you also have receivables in EUR, you would also convert those incoming funds back into USD. These transactions are likely to be done at different times and therefore have different exchange rates, creating foreign exchange risk. Companies considering solely a U.S. dollar account often have only payables or receivables in foreign currencies, which the account can facilitate if appropriate. Additionally, many banks — including PNC — have begun to develop new ways to make and receive international payments from U.S. dollar accounts. One example of this would be International ACH and similar solutions.

Many financial institutions can work with your company to manage potential currency risks through various hedging and foreign exchange solutions. Reach out to your trusted banking professionals for advice on the best solutions for your company.
Option 2: U.S. Account in Foreign Currency
The next option to consider for supporting your company's growing international needs is to open a foreign currency account domiciled in the U.S. Some U.S. banks may offer this solution to corporate clients that have international business, and the accounts can be easily opened in the name of a U.S. entity or foreign subsidiary. This would be suggested in the early to mid-stages of your company's international expansion when there is moderate transaction volume in local currency and few to no employees located abroad. These accounts can be funded from your USD account or via receivables in the foreign currency.

One of the main advantages of this option is the matching of payables and receivables in the same currency, which would help to protect your company from significant currency risks. For example, if your company is expanding into the United Kingdom, you could establish a U.S. domiciled account that is denominated in Great British pounds (GBP).

This can create a natural currency hedge, as any expenses incurred in GBP can be offset by receivables also in GBP. When excess profits have accumulated in the foreign currency account, you can simply work with your bank to convert those funds back into USD at an appropriate time when funds are needed to be repatriated.
Doing Business in Restricted Currencies
When expanding internationally, it is important to understand the varying regulations and restrictions that can be imposed by the governments or central banks in certain countries. There are several "restricted currencies" that have governmental controls in place severely limiting their ability to be converted into USD and repatriated out of the country.
Option 3: Local Account in Foreign Currency

The final option to consider for supporting your company's international expansion plans is to open a local account in your targeted expansion country. This would be suggested to companies who have comprehensive expansion plans, including local manufacturing capabilities, multiple employees, and with most transactions denominated in the local currency. Often the required banking services that would cause a company to open a local account include solutions such as branch deposits, low value payments, and GST/tax payments and refunds. This option is almost exclusively used when a local entity has been created to support international expansion plans.

For example, if your company is expanding into Canada, you could establish a local Canadian bank account. Most U.S. banks offer services in Canada as well, so it may make sense to stay with your primary U.S. bank in Canada to have a consolidated North American experience. With a local bank account, your company will be able to utilize the full suite of banking products and services — from lockbox to local ACH/RTP payments, to advanced liquidity options — and functionally operate in the local currency.

When the time comes to repatriate some of the profits from your company's international operations back to the U.S., you can have an automatic "sweep" set up to conduct these transfers daily, weekly or monthly. Alternatively, you could consider hedging the expected receivables in foreign currency to have a better idea of the USD equivalent at the end of each period. You should consult fully with your banking, legal, tax and accounting partners to understand various considerations associated with repatriation between legal entities. This might include hedging the exchange rate risk or managing outstanding debt balances to optimize liquidity.
Bringing It All Together
Most companies have global ambitions, and there are enormous opportunities for your company to grow around the world. As with any new venture, it is important to begin your international expansion with a strong and well-thought-out plan. Two of the most important considerations are whether to open a local subsidiary and how to support your international operations from a banking perspective. Consult with your trusted legal, tax and banking professionals along the way, as they will be valuable resources to help your company as you begin or expand business internationally.

You should consult fully with your banking, legal, tax and accounting partners to understand various considerations associated with repatriation between legal entities.
---
Accessible Version of Chart
| | |
| --- | --- |
| Year | Trade (% of GDP) |
| 1970 | 10.7583 |
| 1971 | 10.7572 |
| 1972 | 11.3406 |
| 1973 | 13.0793 |
| 1974 | 16.4450 |
| 1975 | 15.5164 |
| 1976 | 16.0488 |
| 1977 | 16.4179 |
| 1978 | 16.9728 |
| 1979 | 18.3762 |
| 1980 | 20.1098 |
| 1981 | 19.4259 |
| 1982 | 17.5368 |
| 1983 | 16.6656 |
| 1984 | 17.5224 |
| 1985 | 16.6039 |
| 1986 | 16.8980 |
| 1987 | 17.9736 |
| 1988 | 19.0701 |
| 1989 | 19.4151 |
| 1990 | 19.8151 |
| 1991 | 19.7864 |
| 1992 | 19.9506 |
| 1993 | 20.0446 |
| 1994 | 21.0555 |
| 1995 | 22.4534 |
| 1996 | 22.6871 |
| 1997 | 23.4283 |
| 1998 | 22.8259 |
| 1999 | 23.2735 |
| 2000 | 25.0436 |
| 2001 | 22.8430 |
| 2002 | 22.1543 |
| 2003 | 22.4771 |
| 2004 | 24.3524 |
| 2005 | 25.5560 |
| 2006 | 26.9001 |
| 2007 | 27.9558 |
| 2008 | 29.8868 |
| 2009 | 24.6416 |
| 2010 | 28.0580 |
| 2011 | 30.7893 |
| 2012 | 30.5682 |
| 2013 | 30.0130 |
| 2014 | 29.9596 |
| 2015 | 27.7552 |
| 2016 | 26.5395 |
| 2017 | 27.1764 |
| 2018 | 27.5356 |
| 2019 | 26.3142 |