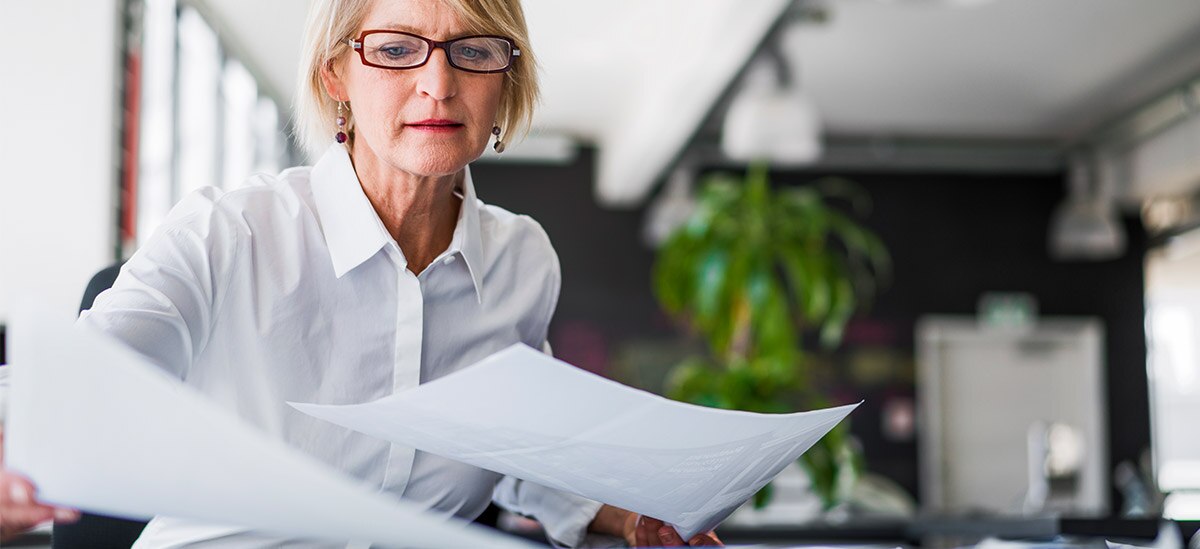 Consider the Three R's: Resources, Rule & Risk
Plan sponsors of participant-directed defined contribution plans bear the burden of a myriad of responsibilities and risks. With resources at a premium, some choose to outsource activities related to selection and monitoring of investments to either
a nondiscretionary 3(21) investment adviser; or
a discretionary 3(38) investment manager.
Determining the best solution for your organization requires an understanding of the options, as well as clarity around your organization's preferences and capabilities. This is not a case where "one size fits all."
What is a 3(21) Investment Adviser?
A plan sponsor who wishes to retain authority for selecting and monitoring investment options may choose to work with a nondiscretionary investment adviser who can narrow a large universe of potential investments to a more manageable set of options that pass certain fiduciary screening criteria. From there, the plan sponsor can select the plan's specific investment lineup.
What is a 3(38) Investment Manager?
A plan sponsor may delegate responsibility for selecting and monitoring investment options to a discretionary investment manager. A discretionary investment manager will perform due diligence and take full responsibility for choosing the specific investments to be offered under the plan, as well as provide ongoing monitoring and investment replacement, as needed.
The Three R's — Resources, Rule & Risk
When deciding between these two alternatives, a plan sponsor may want to view the decision in the framework of three important factors: resources, rule, and risk.
1. Resources:
Effective selection goes well beyond simply choosing investment options that have produced the best investment returns. An optimal plan investment lineup should consider not only returns, but also an analysis of factor variables such as return correlation coefficients among the lineup options.
A plan sponsor should determine if the necessary staffing, internal expertise, and analytical resources are in place to effectively select and monitor the plan's investment lineup.
2. Rule:
Second, a plan sponsor should determine the desired level of control the organization wants to have over the investment lineup—as well as the level of support needed from a potential outside investment fiduciary. "Control" may be defined differently by different fiduciary services vendors.
When a sponsor chooses a 3(21) investment advisory model, the plan sponsor will retain responsibility for narrowing the list of approved investments to a manageable number for participants. The outside investment fiduciary's level of assistance may vary widely in a 3(21) investment advisory model—from providing a large list of potential investments to providing a sample lineup that the plan sponsor can either accept or modify as desired.
One benefit of relinquishing decision-making authority through the 3(38) investment management model is that the sponsor may then be able to shift internal resources to core business operations instead. Some 3(38) investment managers require a plan sponsor to make certain high-level decisions (including level of risk tolerance, use of active vs. passive investments, etc.), while others provide a single investment lineup which, by design, will not permit input or modifications from the plan sponsor.
3. Risk:
Last, a plan sponsor must determine if the organization is willing to accept the risk associated with being the retirement plan's lead investment fiduciary. This risk largely comes in the form of potential litigation. As participant lawsuits have proliferated, investment fiduciaries (including plan sponsors) must be deliberate in their approach to fee structures, proprietary investments, target date funds, company stock, active vs. passive investments, and more. The process and decisions around all of these must be effectively documented to reduce risk of litigation.
However, even if a plan sponsor delegates responsibility to a 3(38) investment manager, the sponsor has not eliminated fiduciary risk. The sponsor remains accountable for two key areas: vetting and hiring an outside fiduciary vendor and monitoring the vendor.
Plan Sponsor Decision Checklist
This decision checklist provides a series of key questions to consider.
Resources:
How many people in the plan sponsor's organization are available to perform analysis? How much of their time can be committed to this function?
Who in the organization is qualified to analyze investments, e.g., degree, certification, or experience?
Does the organization have access or subscriptions to appropriate and adequate analysis tools and resources?
Rule:
Are there certain investments or investment categories that the sponsor wants or does not want offered in the plan? Does the fiduciary vendor's 3(21) and/or 3(38) model allow the sponsor to make those choices?
In a 3(21) model, how will the sponsor document the process for narrowing the fiduciary vendor's list of approved investments to a manageable number for participants? How will the sponsor document the process when an investment option is added or replaced in the lineup?
In a 3(38) model, how much of the work can the organization delegate to the outside investment fiduciary? What responsibilities, if any, will the organization still have for investment selection and documentation?
Risk:
Do the benefits of serving as the plan's investment fiduciary outweigh the risks?
Does the sponsor's organization have the appropriate fiduciary insurance in place?
Is the organization able to implement a thorough, repeatable, and documented process for all investment decisions?
PNC Retirement Solutions® can help you and your organization explore alternatives and fulfill your fiduciary responsibilities in the selection and monitoring of your plan's investment lineup. Our Fiduciary Investment Services can help provide protection with flexible solutions, prompt consultative reporting, and insights—all backed by our institutional investment experience.
Ask your PNC Retirement Solutions representative for a no-cost evaluation of your plan's investment lineup.
To learn more about our products and services, visit pnc.com/retirementsolutions.