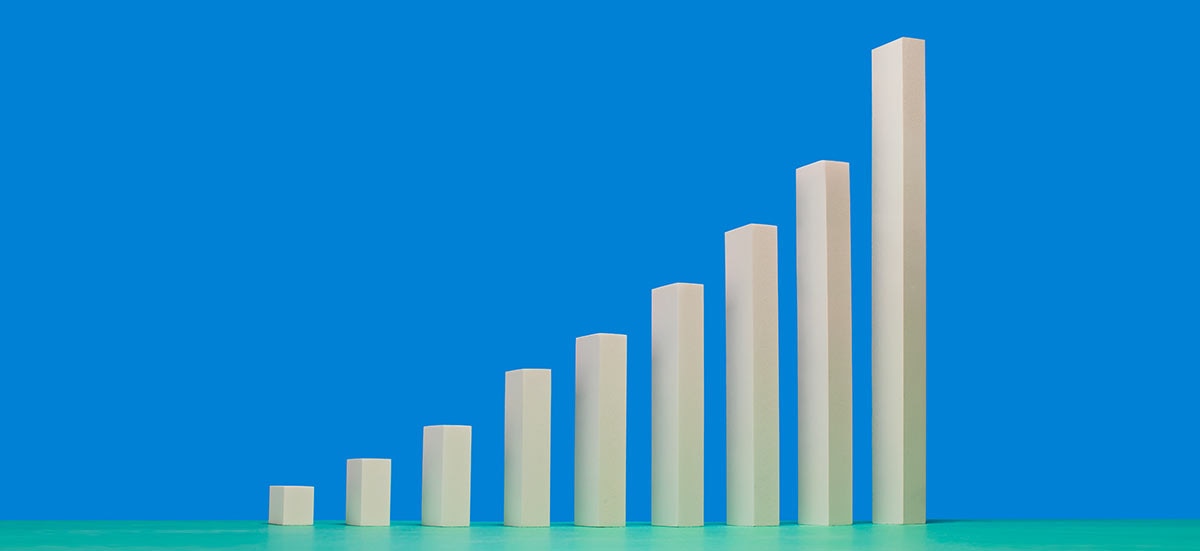 Corporate pension plan sponsors recently reached a turning point early in 2022 with average plan funded levels above 100% for the first time since the financial crisis. The story has been, for the first time in decades, higher interest rates. Plan sponsors with plans funded below their optimal funded levels look to understand how further rate increases could help close any remaining gaps. We will discuss three key questions related to the course of interest rates as plan sponsors re-evaluate long-term strategies.
Background
Due to the long-duration nature of pension liabilities, long rates have the greatest impact on funded levels for pension plans. An increase of 100 basis points (bps) in interest rates reduces average pension liabilities 12-15%. Looking at year-to-date movements through June 30, 2022, corporate pension discount rates (as measured by the BAML A-AAA curve) are up 180 bps, which means pension liabilities are down nearly 20%. When pension liabilities decline due to interest rates, the impact is positive on funded status.
Will long rates continue going up with planned Fed rate hikes?
Following the rate hike in June 2022, the Federal Reserve (Fed) signaled 175 bps of additional rate hikes in 2022. Considering the impact on the yield curve, Fed rate hikes tend to directly impact short rates, specifically, overnight to 3-month Treasury-bills – a portion of the curve that has virtually no impact on pension liabilities. Expectations are that short Treasury rates will continue to follow the trend of the Fed actions (e.g., 3-month rate was 1.67% on June 30, 2022). Longer rates, specifically 2- to 30-year Treasuries, have already priced in market expectations from the Fed with the 2-year yield closing at 3.0% at the close of June. We believe only unanticipated moves higher in the federal funds rate or a complete reversal in Fed guidance would push longer-term yields meaningfully higher from current levels. Further, there are other factors that impact long rates that are likely to keep downward pressure on rates. For example, as economic growth slows, interest rates in investment grade countries such as the United States tend to decline rather than move higher. 
What about inflation and the potential impact on long-term rates?
With inflation recently hitting 40-year highs, investors are questioning whether prolonged inflation could also impact long rates. Breakeven Treasury rates are a helpful tool in this regard as they represent consensus expectations for inflation over the next 2-, 5- and 10-year periods. While the long breakeven rates have anchored around the Fed's 2% long run expectations for the last 20 years, the 5-year breakeven rate peaked at 3.59% while the 10-year peaked at 3.02% in March and April of this year when oil prices soared and supply chains faced further stress with Russia's invasion of Ukraine. Although higher breakevens imply nominal Treasury rates will need to move and stay higher to compensate investors, as of June 30, 2022, the rates have declined to 2.58% and 2.33% respectively. Falling breakeven rates are beginning to align more with long-term Fed inflation targets, an indicator that bond yields are not likely to move materially higher due to inflation in the foreseeable future.
What if we are wrong about long rates and they do rise dramatically? 
We think long-term pension strategies work in all rate environments and reflect that volatility is a given. Rates have been historically tough to predict and the potential for further sharp increase in rates is not off the table. If rates do rise unexpectedly, underfunded plans that are not fully hedged will typically see liabilities shrink and funded ratios improve. The increase in yields and improved funded status signals a buying opportunity for more long duration bonds to protect the improved funded status. Importantly, rates could fall from these higher levels (and they have done so from the mid-June highs) and the 25% decrease in liabilities observed in the first half of the year could reverse and set pension funded ratios back.
Despite the anticipated Fed hikes on the horizon this year, we think it will take an extreme scenario to push rates higher than they already are this year. Funded statuses are still relatively high compared to recent history and sponsors should examine the opportunity to evaluate adopting a long-term risk management strategy for their pension.
FOR AN IN-DEPTH LOOK
Pension Risk Spotlight Second Quarter 2022