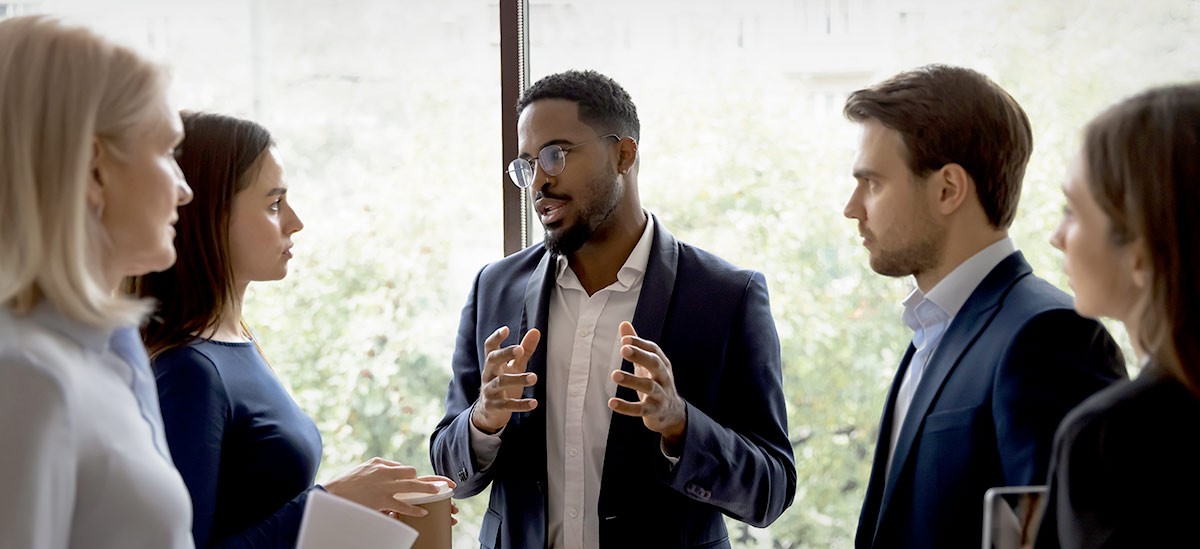 Recent headlines have revealed a growing trend of mega donations made to benefit a wide variety of organizations. Billionaire donors such as MacKenzie Scott, Jack Dorsey and Robert F. Smith, to name a few, have used their vast wealth to make an impact on initiatives supporting social justice, crisis relief, gender equality, and many other causes. With the rising concentration of wealth in the world and increased concerns surrounding economic inequality, mega gifting has become increasingly common.
Growth in Mega Donors: Current Landscape
In the past, mega gifts from individuals were seemingly reserved for the largest organizations with connections to wealthy social circles, such as elite universities and cultural icons. These large gifts typically came after long periods of building personal relationships with the donors and were sometimes made after the donor had passed. While this pattern of giving still exists, details surrounding the recent wave of transformative gifts may portend a new movement from the ultra-wealthy. The movement includes:
Giving during their lifetime
Giving to organizations with which they had no prior relationship.
Giving to causes aligned with the values of younger generations.
Several examples help to illustrate this trend in action. Billionaire investor Robert F. Smith paid off the student loans for the entire graduating class of 2019 at Morehouse College, and gave $50M to start the Student Freedom Initiative, a nonprofit dedicated to helping HBCU (Historically Black Colleges and Universities) students get rid of the financial burden created by student loans. Twitter CEO Jack Dorsey used $1B to create Start Small LLC, a public fund for global COVID-19 relief and girls' health and education. Amazon CEO Jeff Bezos gave $10B to his Earth Fund, which will provide grants to organizations focused on combating the effects of climate change. These are just a few examples of mega gifts in recent years that highlights the ways billionaires are trying to create the change they want to see in the world in their lifetime.
The growth in wanting to give during a philanthropist's lifetime is displayed in the Giving Pledge. The Giving Pledge was founded in 2010 by Warren Buffett and Bill and Melinda Gates. The campaign encourages the world's wealthiest to donate at least half of their wealth during their lifetime. As of 2020, the Pledge has over 200 signors with a combined net worth of more than $1 Trillion. Philanthropist MacKenzie Scott is a signor to the Pledge who has made headlines recently for the unique way she has gone about giving away her fortune. So far, she has granted a combined $8.6 billion in three phases to hundreds of organizations. Many organizations who received a gift from Scott did not even know they were being considered until they got a call with the good news. Scott and her team of researchers gathered copious amounts of data on each organization to determine which could create the largest impact with the gift. Additionally, the gifts were given without any restrictions; the only stipulation was that the organizations submit a short report on what they were able to achieve with the funds. Scott chose to give unrestricted gifts because she believes those on the front line supporting the causes each day will know how to best put these dollars to work. Scott's hope is that her style of giving catches on in the ultrahigh-net-worth community and leads to others following a similar blueprint. 
In recent years there have also been more opportunities for nonprofit organizations to receive funding through contests such as the MacArthur Foundation's 100&Change project and Equality Can't Wait Challenge. Competitions like these mean that organizations that may have been historically overlooked now have the opportunity to receive mega donations without having to spend years building relationships with major philanthropists.
Being Prepared for Donors and Mega Donors Alike 
Other than a larger checkbook, mega donors share many objectives of their "small dollar" counterparts.They want to know their donations will be put to good use and have a positive impact on the world. Is your organization well positioned to demonstrate to donors of all sizes how you will effectively put assets to work? Consider the following to help your work stand out.
Impact Metrics
Clear, concise reporting of your organization's impact metrics is crucial to attracting donors and mega donors alike. Making these metrics readily available on your web site and in your annual report will allow your organization to effectively illustrate the impact of each dollar spent. Can a potential donor quickly and easily determine how additional assets could positively effect your community, constituents, or cause? If not, reevaluate the KPIs (key performance indicators) you measure and share.
Operational Excellence
Donors demand a commitment to operational excellence. This can only be achieved with strong organizational leadership that maintains proper oversight over investment and spending policies, and stays educated on nonprofit best practices. If you are looking for ways to strengthen your board's operational excellence, see our paper, Five Best Practices for Nonprofit Boards. Remember that while the organization's leadership sets the standards, the staff are typically the face of your organization. With this in mind, be sure that your employees are properly trained and informed on the expectations. Have you created SLAs (service level agreements) for your staff in terms of how quickly they must respond to inquiries? Are you confident that those responses will be consistent from one staff member to another? If not, additional training and/or documentation may be warranted.
Diversity, Equity & Inclusion (DE&I)
With the renewed push for social justice throughout the country, diversity, equity, and inclusion (DE&I) has become increasingly salient for potential donors.Many donors expect nonprofits to play a significant role in combating systemic racism and institutional biases. While this does not mean they expect every nonprofit to change their mission statement to "ending systemic racism," it does mean they want to see a concrete commitment to DE&I from your organization. For ideas on tackling these challenges,see our paper, Ideas for Improving Diversity, Equity, & Inclusion for Nonprofits. We expect the importance of DE&I will only continue to grow as a demographic shift continues in the U.S. Donors and employees will expect your organization to reflect the diversity of the communities you serve.For other areas that might be of interest to donors,see our paper, Ten Questions Donors Should Ask a Nonprofit before Giving.
What to do After Receiving a Mega Gift
Receiving a phone call informing you that your organization will receive a transformative gift can be both exciting and intimidating. The influx of funds opens up a new set of opportunities for the organization. Your strategic plan provides the framework for what's most important and where you can make the greatest impact. Putting a mega gift to work should feel like a natural extension of the strategic plan, as opposed to a departure. For example, an organization focused on children and youth might logically hire more counselors, build out new space, or increase programming. On the other hand, initiating services for animals or the elderly would likely feel unnatural and potentially risky to a donor. No matter how the funds are deployed, it is important to understand that this donation has created an even greater fiduciary responsibility for your leadership team. Organizations win mega donations because of the strong mission and management of the organization. Do not let a large windfall deteriorate the standards that warranted the gift.
It is important to thoroughly review your Investment Policy Statement (IPS) to ensure your portfolio is positioned appropriately to support new assets and opportunities. For example, you may have historically eschewed illiquid investments due to the size of your portfolio, but with a larger pool of assets, it may be time to consider certain alternative investments which were not feasible historically. While your IPS may or may not require an update,your spending policy most likely will. To learn more about the development and implementation of a spending policy, see our paper, Development and Implementation of a Spending Policy.
If this gift allows your organization to create an endowment and you're not sure where to start, see our paper, Starting an Endowment. If your organization has historically managed assets internally (or did not have a sizeable pool of assets to manage) and does not have the investment experience needed to manage the funds, you should begin your search for an investment advisor. Finally, be sure to announce the good news and thank everyone who has helped your organization get to this point. All the volunteers, donors, and staff who have supported you along the way should know this mega donation would not have been possible without their dedication to your mission. Often, success begets success, so a well-crafted publicity campaign detailing how the donation will be put to good use may allow you to magnify the original gift.