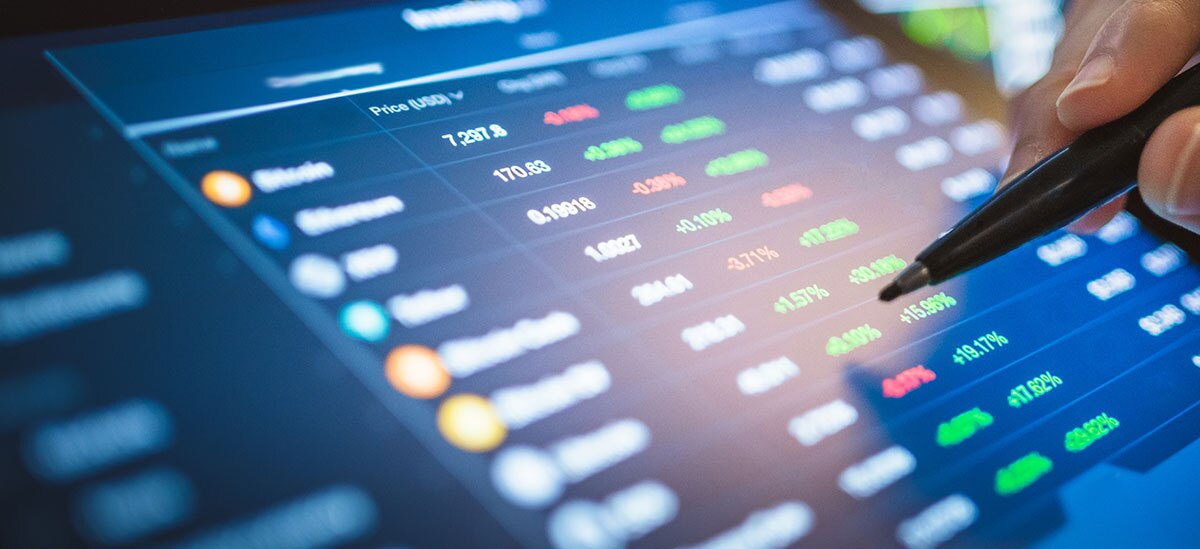 Leaders are facing an increasingly challenging landscape in making financial and investment decisions on behalf of their institutions. PNC's Chief Investment Officer Amanda Agati, CFA, led a discussion on trends in managing long-term asset pools with executive-level managers and other key leaders of some of the largest institutions in the country. In this article, we discuss three key considerations from that conversation.

1. Three Critical Risks for Institutional Investors
In this video clip, Amanda identifies three key risks institutional investors should be mindful of: shortfall risk, liquidity risk and market volatility risk.
In evaluating the pros and cons of each of the risks, we believe shortfall risk is the most critical in evaluating and preparing portfolios for the future. While there are tools available to address market volatility and liquidity risks to some degree, by the time a meaningful shortfall is discovered in a portfolio, it can be difficult to make substantive changes that will help investors recover or close that gap without a large influx of capital.
In light of the current market environment, we believe this is an important juncture to revisit investment policy statements and asset allocations. While we aren't saying that wholesale changes are needed, it is important to consider changes at the margin. This can help to reduce the likelihood of encountering shortfall risk in future years.
2. Returns of the Past Aren't Returns Going Forward
In prior market cycles, a portfolio that was invested in 60% equities and 40% fixed income could be reasonably expected to support most institutional return objectives. In recent years, however, the nominal projected returns of this portfolio have fallen to significantly lower levels based on our capital market assumptions forecasting. That is, below the level of the institutional return objectives we see from the majority of our clients.
If 60/40 isn't the answer, then is 80/20? In short, no. Our analysis shows that on a percentage basis, the increase in marginal return generated (above a 60/40 portfolio) also results in an even greater increase in marginal volatility. This translates into nearly 3 additional basis points of risk for each additional basis point of return.
This illustrates that the the efficient frontier has flattened in recent years, suggesting that the further out you go on the risk curve (i.e., out and to the right), the incremental reward diminishes. This is an important component in thinking about the dynamics and interplay between shortfall risk and market volatility risk.
For more on this part of the discussion, please see this video clip.
3. Three Key Considerations in Fixed Income
Likely at least in part due to the challenging return environment previously discussed, we are seeing lower allocations to fixed income in multi-asset class portfolios relative to prior decades.
Depending on a given portfolio's benchmark, consider neutral duration positioning given the current high volatility regime in fixed income. With yields anchored well below historical averages, it is difficult to justify the reward-risk tradeoff for extending duration.
For institutional investors who are looking beyond core fixed income to pick up additional yield, we suggest considering high yield credit-oriented exposures, emerging markets debt and unconstrained strategies, where appropriate. Unconstrained strategies/managers are of particular interest in this volatile environment given their potential to move nimbly into and out of shorter-term, tactical investment opportunities.
For more on this part of the discussion, please see this video clip.
For a full video replay of the discussion, please see this link.
Ready to Help

In the face of today's growing financial complexities, the decisions you make impact your organization and its employees in ways that matter more than ever. That's why PNC combines large-scale resources with a personal commitment to make sure you're ready for today and tomorrow.
For more information, please visit www.pnc.com/IAM.