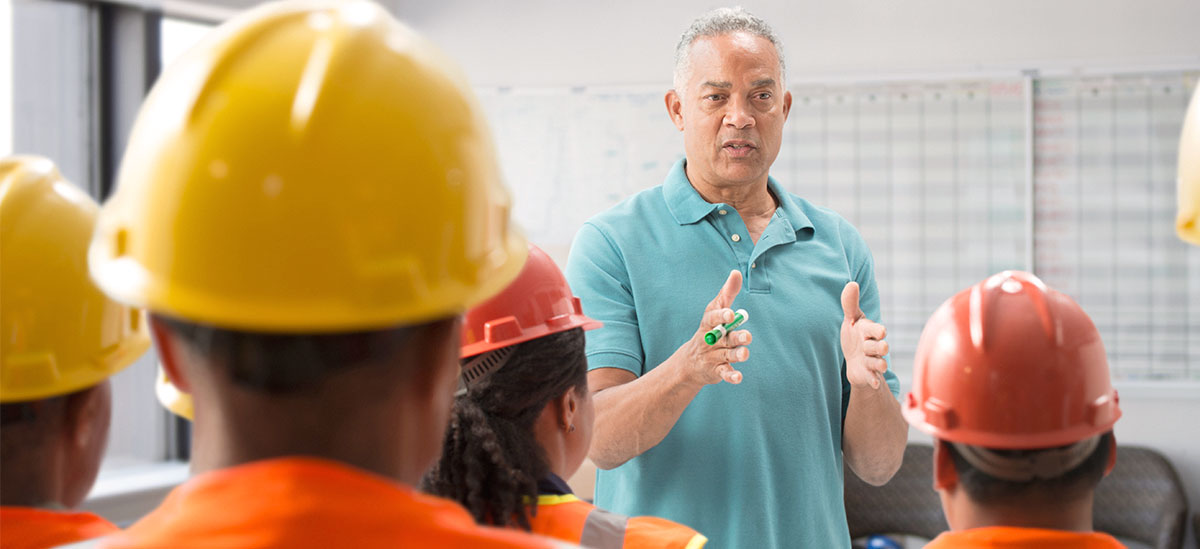 The trustees of union defined contribution plans have seven key fiduciary responsibilities that help define and set their priorities for managing their plans, according to ERISA[1]. Universal to these priorities is a primary focus on helping members achieve the intended benefits of the plan (i.e., retirement readiness).
A Fiduciary Acts on Behalf of Plan Participants and Their Beneficiaries and Is Expected To:
Act solely in the interests of plan participants and their beneficiaries
Discharge their duties prudently
Follow the provisions of the plan document, unless they are inconsistent with ERISA
Diversify plan assets
Pay only reasonable fees from plan assets
Avoid prohibited transactions
Communicate information to participants
Over time, how trustees go about helping their members achieve retirement readiness has evolved to include more than just selecting and monitoring the investment menu. Specifically, trustees cite member education as a critical priority in seeking to improve retirement outcomes for their members. In this article, we explore why member education remains a top priority and offer key considerations that trustees can use to evaluate their plan's education program.
Priority Focus: Member Education
Trustees recognize the benefits of offering member education as an essential means to helping members retire on time and with retirement security. The idea is that it's not enough to just provide a well diversified investment lineup and expect financial wellness to follow. Instead, trustees know they need to help members understand the investment lineup and/or investing in general. Further, education focused on the basic blocking and tackling topics of managing individual finances and preparing for retirement has become table stakes. For example, a comprehensive education program typically helps members understand the pros and cons of investments and plan provisions, and provides tools and resources to help them determine how much they need to have saved/invested by retirement.
Despite their proven impact on improving member retirement outcomes, some plan sponsors have not historically offered members robust educational resources. Perhaps it's because member education seminars aren't required under any federal law like other required plan communications, such as 404(a) (5) participant fee disclosures or summary plan descriptions. Another reason could be that it can sometimes be difficult to get members to engage, whether by attending in-person seminars, joining webinars, or using online tools such as financial wellness platforms.
While acknowledging these challenges, there are three important reasons why trustees should double down on efforts to engage members in their plan's education program: recruiting and retaining members, mitigating members' financial stress, and helping members to retire on time.
Recruiting and retention – Corporations recognized years ago that competitive retirement plans are a key tool for hiring and retaining top talent. Unions have historically relied on pension plans to meet this need, but over the past several decades, many have also recognized that supplementing a pension with a competitive defined contribution plan can be a key differentiator. Member education and financial wellness can be marketing tools for your organization and can help to advertise the investment you're making in members' financial well-being.
Mitigating members' financial stress – A 2020 survey by the Employee Benefit Research Institute found that 2 in 3 respondents felt stressed about their finances.[2] Stress manifests in different ways, including physical, psychological, and productivity-related issues. Further, for members engaged in work where safety is a top concern (e.g., a construction site or a hospital), it can increase workplace accidents. Mitigating financial stress can lead to better member health, safety, and productivity over the long run.
Helping members retire on time – One of the most common reasons people delay retirement is because they don't have enough assets to maintain their desired lifestyle upon retirement. Employee education can play a critical role in helping members understand how much they'll need for retirement and provide tools that can help them reach retirement savings/income goals.
Creating a Framework for Evaluation
How do you evaluate if your education plan is right for your members? We suggest working with your plan advisor to review four key opportunities for improvement:
Sourcing – Recordkeepers are a traditional source of education services. In light of recordkeeper consolidation, services might be taken away, change scope, or increase in price. Where does your education plan stand today? Further, with these changes, is your plan advisor helping you to understand your alternative options and/or provide additional education services?
Vendor Evaluation – What is the quality of the resources provided by your current education vendor(s)? How do you evaluate what you receive for what you're paying? Is it online only, a commissioned person, something else? Does it include tools such as an online financial wellness platform, retirement income calculators, etc.? With the number of education vendors available, unsatisfactory answers to these questions might suggest a request for proposal (RFP) is appropriate.
Member Participation – What percentage of your members are actively taking advantage of the education you offer? Do you leverage apprentice or safety meetings, offer educational seminars at night, and allow members to have spouses join? Have you surveyed your members for feedback on existing education offerings? The best education plans, tools, and materials don't matter if your members aren't using them.
Member Outcomes – Are your members retiring on time and with financial security? Education is not the only thing that affects member outcomes, but it is an important component. If your members are experiencing high degrees of financial stress and don't feel financially prepared for retirement, it could be a sign that the education plan (among other contributing factors) might need to be adjusted.
Conclusion
Education positively impacts retirement outcomes for members, which is why retirement plans exist in the first place. Acknowledging a backdrop of competing priorities for trustees, we recommend placing a renewed focus on your plan's education program.