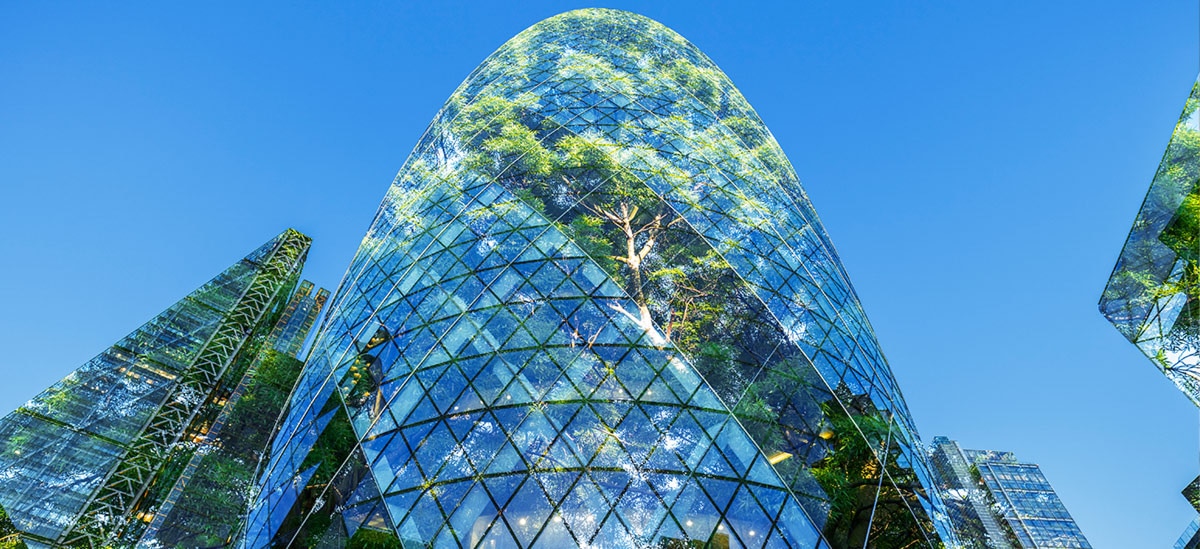 While responsible investing is certainly not a new topic, there is still confusion about how to implement responsible investing strategies in investment portfolios effectively. In the wake of recent economic and social uncertainty and disruption, there is a renewed and growing interest in how to engage in responsible investing.
In 2020, PNC conducted a survey of nonprofit organizations with significant investment programs.
[1]
Of the 188 overall respondents, 177 shared how much they agreed or disagreed with the following statements using a scale of 1 to 7 (1 = strongly disagree and 7 = strongly agree). See the chart below for responses.
Respondents overwhelmingly agreed with all three statements. With such strong interest and belief in responsible investing as a tool for nonprofits to advance their organization's mission, we asked PNC's Director of Responsible Investing Strategy Nick Ashburn to discuss the evolving landscape of responsible investing and answer key questions investors might be considering as they explore responsible investing for themselves.

Q: Let's start by addressing the surging interest. Why responsible investing now?
A:
Philanthropy has remained roughly flat as a percentage of GDP across the last 50 years
[2]
, and I maintain that the vast majority of money in the world sits in capital markets. While nonprofits and foundations do incredible work on the front lines, the share of financial resources available to them is not growing. So why not now? The question for me is how do we help expand the toolkit for tackling the world's most complex and enduring social and environmental challenges?
When we think about our levers for change, where might we look? We can look to government, or we can look to philanthropy, but we can also look to our investment and spending dollars. Given the political climate, I don't see much political will or attention to move the needle on public funding. The government is putting out other fires. So if we return to my first comment, the majority of the money sits with capital markets, how do we leverage that?

Current events have brought to the forefront questions around how companies treat their employees, how systemic racism relates to economic opportunity, and how a changing climate might be driving events like wildfires and hurricanes (with major personal and economic impacts). We have clients asking how their investment dollars can be put to work to address any number of these issues.

Q: You mentioned current events. How has responsible investing changed in response to recent events?
A:
Historically, many investors saw responsible investing as a way to avoid harm or take things out of their portfolio that didn't align with their values. As responsible investing has evolved, we saw most interest in environmental, social, or governance (ESG) factors focus on the "E" and the "G." I think current events have highlighted how the "S" can be evaluated in investment decision making through both a risk lens as well as an opportunity lens. For example, investors are increasingly interested in understanding how companies are handling diversity, equity, and inclusion issues, or how they have provided safe work environments for their employees, with the hypothesis being that not only are these just good things for the world, but they can also help create more financially sustainable and resilient companies over the long term.
Q: What is new or different in the world of responsible investing solutions that excites you?
A:
While the data continue to evolve in quality and rigor, we see more voluntary disclosure and increased collaboration among ESG data providers and standard-setters. I think this is promising for security-level analysis, and by that I mean taking a more in-depth look under the hood to see how companies are operating along ESG criteria – which I think can help institutional investors better understand what they actually own in relation to their missions.
Q: At the end of the day, can responsible investing make a difference?
A:
There is no one-size-fits-all approach to responsible investing. Each institution or each investor has their own goal(s) as it relates to their investment program or mission, and we have to evaluate which tools and strategies are most effective for reaching those goals. Divestment hasn't always proven to be an effective impact strategy, but it doesn't mean that if certain activities go against your values that you should own securities you don't feel comfortable with. Meanwhile, other strategies, whether it be investing in private markets or voicing your opinion through proxy voting, might lend themselves to affecting company management decision making, progress toward a cause, or improved impact outcomes.
Q: What's the catch? Hidden costs? Other issues?
A:
I don't think there's really a catch, and we strive to be rigorous and authentic in our approach to implementing responsible investing for clients. The important thing here is to understand investors' goals as it relates to responsible investing and mapping them to appropriate strategies to meet their objectives. Just like any other investment strategy, we need to evaluate progress within the context of those goals but not divorced from their investment return needs. We often hear concerns about fees, but even that's changing. While there might be some strategies that are slightly more expensive than their unconstrained peers (e.g., an S&P 500
®
index), there are a number of approaches with no real additional costs.
Q: The elephant in the room, the question everyone asks: Does it jeopardize returns?
A:
The answer is more nuanced, and context matters – it depends on what type of responsible investing you want to implement, the investment objectives of the program, and what you are comparing it against. In my previous answer, it was important that we mentioned return objectives needed to be considered within the framework of a goals-based investment approach.
In many cases, it is about setting and managing expectations. When we map values to investment strategies, those strategies or approaches may have different return expectations. By removing securities from a portfolio through negative screening, we have to help clients understand potential tradeoffs in performance compared to investing in a more thematic, or ESG-integrated, responsible investing portfolio, where we might not be constraining the investable universe as much, or in the same way.
What we have observed across recent periods of market volatility is that responsible investing strategies have been put to the test financially and have weathered the storm as we would have expected, that is, with smaller drawdowns in down markets and slightly less upside-capture in periods of recovery. For a long-term investor, we are seeing evidence that you can do good and do well.
Q: Any final thoughts?
A:
This is an exciting time to get into responsible investing. To date, many may have seen responsible investing as the Wild West, but we see that asset owners, regulators, and others are increasingly demanding transparency and accountability around their investment portfolios. And that's a conversation that, as investment managers, we aren't shying away from. We are here to help our clients achieve their goals, and we believe the responsible investing market has evolved in a way that helps us to be able to execute for them.
For more information on Responsible Investing, please reach out to your PNC Investment Advisor or responsibleinvesting@pnc.com.

---
Accessible Version of Chart
On a scale of 1 to 7, with 1 = strongly disagree and 7 = strongly agree:
Responsible Investing aligns with my organization's core purpose.
1-3: 6%
4-5: 26%
6-7: 68%
Responsible Investing is capable of driving change in the world.
1-3: 1%
4-5: 20%
6-7: 79%
Responsible Investing does not jeopardize my organization's investment returns.
1-3: 2%
4-5: 9%
6-7: 89%