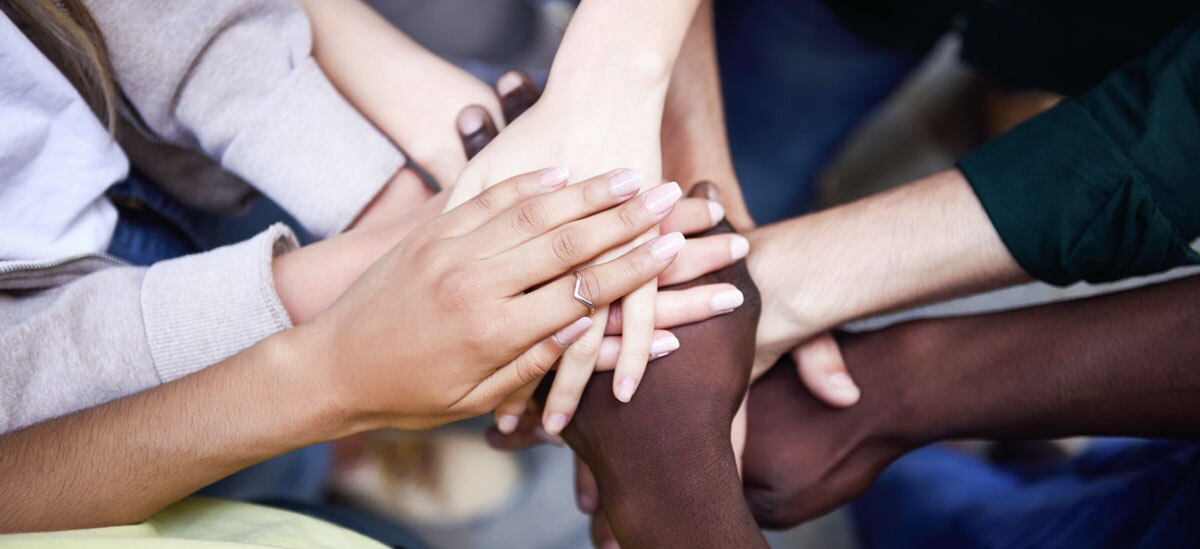 Nonprofit organizations face unpredictable markets, increased reliance on philanthropy and constantly evolving challenges. At the same time, they are increasingly asked to do more with less. The events of 2020 and much of 2021 came without warning. As we move toward the end of 2021 and despite the start of a return to normal this summer, the future of the world's recovery, economic and otherwise, remains difficult to forecast.
The global pandemic was not an isolated case in that it came without warning. Adverse scenarios can happen at any time. This drives the necessity that organizations prioritize a shift in focus to building lean, purposeful operations that are ready and equipped to handle future crises. Without being able to predict when the next adverse scenario will occur, organizations need to concentrate on the idea of planning when they can (i.e., between crises) or risk needing to make strategic or operational changes when it is too late (i.e., in the midst of the next crisis).
The irony is not lost on us as we begin a discussion of preparing for the future with commentary about how predicting the future is hard. But we think this perspective helps us avoid overconfidence in our ability to predict both the outcome of future events and how those outcomes could be reflected in financial markets.
As a bank and investment manager, our primary goal is helping clients meet their long-term financial objectives — not harvesting every single basis point of a bull market or participating in the latest investing fad or timing every market movement. We believe investing is for the long term. It is crucial to identify your biases, be comfortable with the risks you take and understand what you own and why. This is the best chance, in our view, for investors to maintain a well-thought-out plan to maximize the likelihood of achieving long-term goals. That said, patience is key. The long term comprises a series of short terms and we live in those short-term periods. Even the best financial strategy may struggle in certain market environments.
In this paper we focus on managing operations, fundraising and investment assets in the context of recovery and the path forward.
Operations and Governance
Economic downturns, changes in societal focus (e.g., a renewed focus on social justice), changes in population demographics and other operational landscape shifts often spur evolution in operational strategy. In thinking about your organization's operational strategy, how did your organization's strategy stand up to the crisis of the pandemic? What would you have changed if you could go back in time? These questions are important to consider in looking forward and adapting your strategy to the potential for future adverse scenarios. In this section, we'll focus on four key areas.
Streamlining operations
Financial/budget considerations
Diversity, equity and inclusion
Board succession planning
Streamlining Operations
It happens to most organizations, whether for-profit or nonprofit, – programs, operations, buildings and more start with the best of intentions and carefully laid strategic plans, only to struggle over time or even fail to achieve initial liftoff. Whether it is a reluctance to admit defeat or the often-misplaced optimism that "success is just around the corner," these types of time- and resource-draining initiatives can take away from the overall success of your mission. There tend to be two extremes that bookend the range of operational strategies:
Be the best or get out: Jack Welch, former chief executive officer of GE from 1981–2001, was known for a defining business mindset that focused on being the best in an industry or not being in it. He tasked division managers to make their businesses one of the top two by market share in their respective markets. He was quoted as saying, "There is little room for compromise. There is a whole list of businesses that if we don't fix, we will sell."[1]
Culture overrides strategy: The concept "culture eats strategy for breakfast" is often attributed to Peter Drucker, a well-known management consultant. This relates to strategies that fit the cultural profile of the organization (e.g., a nonprofit organization wanting to cause societal good), but not necessarily the strategic or operational focus.

When thinking about operations, imagine an animal welfare organization that, due to the board members wanting to cause the most social good, opened a soup kitchen on the side. The first extreme operational strategy, "be the best or get out," would suggest the organization shut down the soup kitchen. The second extreme, "culture overrides strategy," would likely result in the continued operation of the soup kitchen. In preparing lean, purposeful operations that can weather the next adverse scenario, hard decisions might need to be made. As a result, the organization might need to align more closely to the "be the best or get out" strategy. There can be ways to balance cultural considerations with strategic considerations (e.g., donating resources to an existing soup kitchen), but it is nevertheless important that decision makers prioritize their organization's mission and the operational viability of achieving it.
From a best practice standpoint, we recommend periodic evaluation of all operations and activities. Create a scorecard for each area of operation and determine if your organization is effective in that area. How is each activity contributing to the success of your mission? If there are areas with low success rates, consider redeploying time and resources to other areas where your organization is having success. While cutting a program entirely might be extreme, there are plenty of "middle of the road" steps that can be considered (such as donating a portion of the program's funds to an organization focused solely on that type of program).
Financial/Budget Considerations
Revenue and budget volatility, whether from economic downturns, shifting donor priorities, or other adverse scenarios, often come quickly and without advance notice. Consider two hypothetical organizations with different financial situations:
An organization maximizes its budget and spends every dollar available in a given year.
An organization targets to spend 95% of its available budget in a given year, with 5% allocated toward unexpected expenses and any remainder being added to savings or a "rainy day" fund.
While the example is overly simplistic and perhaps even idealistic, it is obvious the second organization would be better prepared for unexpected operational or economic challenges. Understanding that it might not be possible for all organizations to follow the model of the second organization to the degree of saving 5% of the budget each year, anything directionally toward that model can increase the financial health of an organization over the long term.
To illustrate the importance of savings, we turn to stress testing. Stress testing is a universal best practice for any organization's budget forecasting. Whether for a for-profit or a nonprofit organization, the potential for external or internal circumstances to affect budget sources is a very real and potentially harmful concern. Consider the simple hypothetical example, with the following assumptions (Figure1):
Figure 1: Stress Testing for Budget Forecasting
| | | | | | | | | |
| --- | --- | --- | --- | --- | --- | --- | --- | --- |
| Investment Performance Scenario | Starting Value | Return | Ending Value | Distribution | + | Other Funding  | = | Budget |
| Major Downturn | $10,000,000 | -20% | $8,000,000 | $400,000 |   | $500,000 |   | $900,000 |
| Downturn | $10,000,000 | -10% | $9,000,000 | $450,000 |   | $500,000 |   | $950,000 |
| Weak Negative | $10,000,000 | -5% | $9,500,000 | $475,000 |   | $500,000 |   | $975,000 |
| Zero | $10,000,000 | 0% | $10,000,000 | $500,000 |   | $500,000 |   | $1,000,000 |
Source: PNC. For illustrative purposes only.
There is an investment portfolio with $10 million.
Each year, the investment portfolio distributes 5% of its ending market value to the budget in the following year.
The organization's total budget is $1 million, of which the investment portfolio provides a target of 50% of the budget ($500,000).
$500,000 in budget funding comes from sources (for example, government funding, grants, fee for service) other than the investment portfolio.
In this example, a market downturn removed 10% of the budget from the hypothetical organization. How would your organization handle a 10% budget reduction, in this case $100,000? While this example is extreme, it illustrates the importance of an operating/budget reserve for unforeseen revenue shortfalls.
If your organization is currently spending all of its budget, it isn't alone. The path to 5% savings might seem daunting, but it is something that can be worked toward, rather than something that needs to happen overnight. For some organizations, there might be low-hanging fruit or places to save at the margin; others might benefit from moving an incremental amount each year (e.g., cutting 1% of spending a year for five years). Other organizations might benefit from cutting a small percent of spending each year. We suggest working with your financial or investment advisor(s) to see what is possible and/or appropriate for your organization.
Diversity, Equity and Inclusion
Recent events put an increased emphasis on social justice, renewing our focus on diversity, equity and inclusion (DEI). Many studies support that a focus on DEI improves outcomes for nonprofit and for-profit organizations alike. When we say DEI, many people default to thinking in terms of race or even religion; however, true DEI spans a number of different demographic considerations, in our opinion. Building a diverse and inclusive team of individuals across a wider set of demographic factors, expanding from race and gender to include things such as age, sexual orientation, education and/or experience, and even geographic background can help organizations to increase the likelihood of succeeding while avoiding many of the pitfalls that can come from a group of like-minded individuals engaging in a vacuum (or groupthink). Steps to correct DEI deficiencies fill books, webinars and more. Within the confines of this paper, we recommend two best practices:
Be intentional in recognizing potential deficits in the diversity and inclusiveness in your team. Knowing allows you to take action.

Build a pipeline of future leaders to help coming generations include diverse and inclusive individuals.

Coming out of a pandemic and a renewed focus on social justice, it is important that organizations take an active approach to DEI. Beyond it being good of its own accord, today's donors, volunteers, potential board members, and more expect it.
We welcome the opportunity to engage and share what PNC is doing to improve DEI in our own teams. We're committed to listening, learning and acting, both on our own and with the clients and communities we serve. Please reach out to your PNC representative if you would like to continue the discussion or see our white paper, Ideas for Improving Diversity, Equity, & Inclusion for Nonprofits.
Board Succession Planning
Beyond the human tragedy, the events of 2020 and 2021 have been exhausting. Whether you consider the "business" aspects of adapting to a new operational landscape (e.g., social distancing, remote work, new safety risks, and more), or the "personal" aspects (e.g., personal loss of loved ones to the virus, remote learning for children, job insecurity, "always on" remote work, and more), burnout is at an all-time high.
The reason we bring up burnout is with regard to decision-maker turnover: Whether due to burnout or the more traditional causes such as term limits for board or investment committee members, committee members leaving due to other responsibilities or employment changes, or even if board members are approaching retirement age and no longer want to take on management responsibilities, we expect to see increased turnover in nonprofit leadership across 2022 and 2023.
With these factors in mind, what is your organization's plan for identifying, training and promoting the next generation of leadership? A few best practices we have seen include:
Create a "shadow board," where the next generation of leadership is paired with the acting board. The shadow board provides fresh input and ideas, and in exchange they get to see existing board members' decision-making processes and gain valuable experience in the exchange.
Be intentional about diversity and inclusiveness. Succession planning can be the point where new influences and ideas can bring positive change and progress to the mission. In profiling candidates for vacancies, it is an opportune time to consider, along with experience and personality, other aspects such as gender, age, culture, and, to the extent that it is relevant, geographic location.
Have a well-documented plan and commit to both following and periodically reviewing it. As with most things, having a plan goes a long way toward forcing your organization to act.
Succession planning matters because, done well, it will help you to think strategically and explicitly about building your next generation of leadership that will help carry the legacy of your organization and its mission into the future. Being proactive can help your organization to manage leadership turnover and help to bring the next generation of leaders up to speed ahead of any future adverse scenarios. For more information, please see our white paper, Succession Planning for Nonprofit Boards and Leadership.
Fundraising
It should come as no surprise that the level of total charitable giving in a year is highly correlated to economic activity. That is, when the economy is going well, charitable giving tends to rise; conversely, when the economy is doing poorly, charitable giving growth tends to slow. The premise behind this is that when the economy is doing well and donors (of all types) have more money in their pockets, they are more likely to engage in philanthropy. Right now, four key factors are changing the current and future donor landscape:
economic volatility across 2020 and 2021;
viability of traditional donor engagement strategies (for example, difficulties around in-person events starting in 2020 and lingering into 2021);
a renewed focus on social justice and DEI; and
the beginning of an intergenerational shift in assets and control.
With this in mind, we believe there are a couple of key questions that nonprofit organizations need to consider:
What is the plan for reaching donors now that the emotions of the pandemic are easing?
The pandemic drove a lot of emergency-focused giving, especially to causes that played an obvious role in the pandemic. Now that the world is recovering, donors' giving strategies are likely to revert to normal levels and to personal/corporate values and priorities. As things return to normal, it is important to remind them of the good work you did before and during the pandemic, along with the good work that will continue as the pandemic ebbs. Toward this end, good impact metrics will go a long way toward instilling confidence in potential donors.
As national demographics change, donor pools are less homogenous than they've ever been. How do you think about the increasing heterogeneity of donor pools?
Tying into an intergenerational shift in assets and control and the focus on social justice and DEI, today's donors (and their interests) are perhaps more varied than at any other point in history. Previous strategies that relied on mass appeal have started to fall out of favor in exchange for niche strategies focused on specific donor segments. As an example, art donors might respond well to a charity gala, whereas humane society donors might be more interested in a 5K run fundraiser. Implicit here is the idea of "know thy donor" – things like age, values and interests, geography and the mission of your organization will help you understand what appeals most to your donors. This can help you to craft effective donor outreach strategies.
What are the criteria for a virtual experience versus an in-person experience?
Technology is helping people to do more than they ever did. It should come as no surprise that this is disrupting the traditional model that called for high expense events to court high net worth donors. The digital shift brought in high net worth and smaller donors alike. As in-person events become available again to fundraisers, it is important to consider what donors will think is most important going forward. It might make sense to consider a mix of in-person and virtual experiences to reduce expenses and appeal to a wider donor base.
Is now a good time for a capital campaign to build endowment or sustainability funds to prepare for the next adverse scenario?
Adverse scenarios are hard to predict with any certainty. Having dedicated funds available can help organizations overcome sudden spikes in budget demands, unforeseen expenses or volatility in funding sources. Running a capital campaign to build an endowment specifically intended to fund distributions during budget shortfalls, national emergencies or other adverse scenarios can help your organization be better prepared. With that said, a capital campaign to build an endowment (specifically one acting similar to a sustainability or reserve fund) has been difficult traditionally; however, with the pandemic as a backdrop in everyone's minds, this type of campaign might be more feasible than in previous years.
How do you navigate questions around corporate/social responsibility and DEI?
We think the renewed focus on social justice and DEI is part of a cultural mind shift that is prioritizing societal improvement. Individuals and corporate donors alike are engaged in driving change. To this end, it is important to focus and give time to evaluating and improving DEI at your organization. Similarly, being able to report on the DEI profile of your leadership, the populations your organization serves, and other key metrics has become table stakes in engaging today and tomorrow's donors.
Investments
When investment markets are steadily rising, especially over a period of months and years, it can feel easy to manage an investment program. When the market faces a sudden correction, like it did in March 2020 and in other periods of market stress before that, that feeling tends to go away. Left in its place is a gut check: did "easy" lead to complacency, and the portfolio was not ready to weather the downturn (e.g., in terms of funding a distribution), or, conversely, did management remain diligent about stress testing the portfolio against downturns (adjusting portfolio composition, if necessary) and planning for contingencies like a market downturn?
In building investment program resiliency for the path forward, we recommend focusing on three key areas in the near term: the investment policy statement, planning ahead for liquidity needs, and refilling long-term asset pools / refilling the balance sheet.
Investment Policy Statement
An investment policy statement (IPS) can be one of the most important governance and oversight documents regarding an investment program and should cover all details relevant to governing, executing and monitoring the program and its portfolio(s). Despite this, not all IPSs are of the same quality. Simply put, there are probably more "bad" IPSs than there are "good" IPSs. Implicit in this, in our opinion, is one key difference between a "good" IPS and a "bad" IPS: thoroughness.
The idea of "thoroughness" implies that an IPS would provide stability and policy guidance through a variety of changes in economic conditions, securities markets, decisionmakers, and philosophies. Constant change can undermine an organization's commitment to a long-term investment plan; however, when that organization has a comprehensive IPS that sets forth its long-term strategic direction, investment guidelines, and accountability standards, the course is well established and, over time, goals are more likely to be achieved.
In practical terms, thinking back to the sudden market downturn in March 2020, did your IPS help to provide stability to your policy and investment program choices? Or did your organization have to make a rushed decision on how to react? If you use an outsourced chief investment officer, did your investment manager(s) have the relevant discretion to evaluate and make any tactical decisions? The answers to these questions are important. If your IPS didn't provide the stability that you expected, we suggest working with your investment manager(s) and/or legal counsel to add to or otherwise strengthen your policies. For more information on nonprofit IPS, please see our white papers, Assembling A Robust Investment Policy Statement and Four Key Considerations for a Strong Nonprofit IPS.
Planning Ahead for Liquidity Needs
The market downturn in March 2020 came on rapidly. For organizations that were expecting to liquidate a portion of their portfolio and make a distribution at the end of March (e.g., for a monthly or quarterly distribution), they were faced with the choice of taking a distribution while their investment portfolio was materially down (potentially causing permanent impairment) or not taking a distribution (and facing the budget consequences).
Looking at data from the BDO Nonprofit Benchmark Survey,[2] published in June 2020 and representative of data leading up to the beginning of the COVID-19 Pandemic, the majority of nonprofit organizations (54%) had less than six months of operating reserves (Figure 2).
Figure 2: How Many Months of Operating Reserves Does Your Organization Maintain?
Source: BDO Nonprofit Benchmarking Survey
View accessible version of this chart.

Counting months between the beginning of the quarantine lockdowns (March 2020) to "full reopening" in the United States (May 2021),[3] it took some organizations (e.g., museums, theatres, higher education institutions, etc.) as much as 14 months (or more) to reopen to full capacity. For others, such as food banks, that stayed open and needed to respond to significantly increased community needs, the first six months of the pandemic might have felt like 14 months.

Looking back for your organization, was your liquidity plan challenged? Did you have alternative options, such as a line of credit or a reserve fund (e.g., a single distribution's value in assets) held in cash or near-cash assets, available? Was your organization forced to have to take a special distribution from a long-term asset pool?[4] In terms of what you learned from Q12020 and in light of ever-present market volatility risk, does your organization need to set aside a partial/full distribution going forward?
Going forward, we recommend sketching out when you'll need money from your investment program, and how that relates to your revenue projections for non-investment sources in the context of funding your budget. With this in hand, we recommend working with your investment advisor to consider the right strategy for your organization. At the heart of the strategy discussion is the balance between cash drag and liquidity risk:
"Cash drag" refers to the effect of the minimal return available on investment assets held in cash weighing down the portfolio's overall return.

Liquidity risk refers to where the portfolio might not be able to liquidate assets for a distribution in a timely manner and/or without causing portfolio impairment due to having to sell assets at a discount to fair value.
In thinking about your investment program, does the "insurance cost" of maintaining cash (i.e., cash drag) cost more than running into a market downfall without available liquidity? And how does that compare with the cost of maintaining alternative options, such as a line of credit? What is going to have the least negative impact on your ongoing operations, while allowing for an acceptable outcome in the event of a market downfall? We suggest discussing this topic and exploring available options with your board, investment committee, and/or investment advisor.
Refilling Long-Term Asset Pools / Refilling the Balance Sheet
The pandemic weighed heavily on the financial health of many nonprofit organizations. For many organizations (especially those with operations), the need for services was increased at the same time that revenue was challenged and expenses were elevated. As a result, many organizations looked at long-term asset pools (and the balance sheet as a whole) for funding ongoing operations. This has resulted in the need to replenish those resources to avoid permanent impairment (e.g., to investment programs).
Pausing on the idea of impairment, in our opinion there are three key risks institutional investors should be mindful of: shortfall risk, liquidity risk, and market volatility risk. In evaluating the pros and cons of each of the risks, we believe shortfall risk is the most critical in evaluating and preparing portfolios for the future. Shortfall risk is essentially the risk of failing to maintain a minimum portfolio value over time, which cannot build sufficient capital to meet longer-term objectives, such as funding an annual distribution or growing assets toward a future capital expenditure.
While there are tools available to address market volatility and liquidity risks to some degree, by the time a meaningful shortfall is discovered in a portfolio, it can be difficult to make substantive changes that will help investors recover or close that gap without a large influx of capital.
In addressing shortfall risk in the context of looking at refilling the balance sheet, three key levers come to mind:
Capital Campaign – as noted above, a large influx of capital can help to recover from portfolio impairment. As a general note, it is easier to raise funds when the economy is doing well than when the economy is doing poorly. In order to be effective in raising funds, we would suggest being prepared to share how you were able to use your existing funds to fulfill your mission across 2020-2021, and how the capital campaign would allow you to fulfill your mission in the future.

Repositioning Investments – although not without risk, one possibility for rebuilding the balance sheet from impairment is to increase the return objective. This would entail working with your board, investment committee, and/or investment advisor to determine what is possible within your organization's risk tolerance and, if your organization decides to proceed, reconfiguring your asset allocation and portfolio construction to support that increased return target.

Short-Term Spending Policy Reduction – while not every budget might allow for a reduction in spending policy, this is an important lever that can be pulled without increasing risk in the investment portfolio or having to seek external capital sources. In simplistic terms and assuming a positive market return environment, more assets in the portfolio means more assets compounding at the portfolio's rate of return. If your organization can sustain a decreased distribution, even for just a year or two, this can help to rebuild balance sheet assets.
We suggest working with your investment advisor to evaluate these three strategies, and others, to determine the right approach for your organization.

Conclusion
Nonprofit organizations play an important role in our communities, our country and the world. Whether a religious institution serving our faiths, a higher education institution teaching the next generation, a nonprofit healthcare system keeping the community healthy, or any of the other nonprofit institutions serving as pillars of our society, strategic planning plays a major role in confirming resources to fund mission objectives and operations.
We encourage the leadership of nonprofit organizations to plan now for the next rainy day. Focus on proactive steps that can help create readiness for the next adverse scenario, a time when nonprofit organizations will likely be needed the most. To the extent these best practices can help stabilize your organization's finances and operational readiness, we hope it prepares your mission for uninterrupted progress regardless of market environment.
---
Accessible Version of Charts
Figure 2: How Many Months of Operating Reserves Does Your Organization Maintain?

Looking at data from the 2020 BDO Nonprofit Benchmark Survey the 54% of nonprofit organizations had less than six months of operating reserves.
2% have no reserves
28% have under 4 months
24% have 4-6 months
9% have 7-12 months
27% have over 12 months