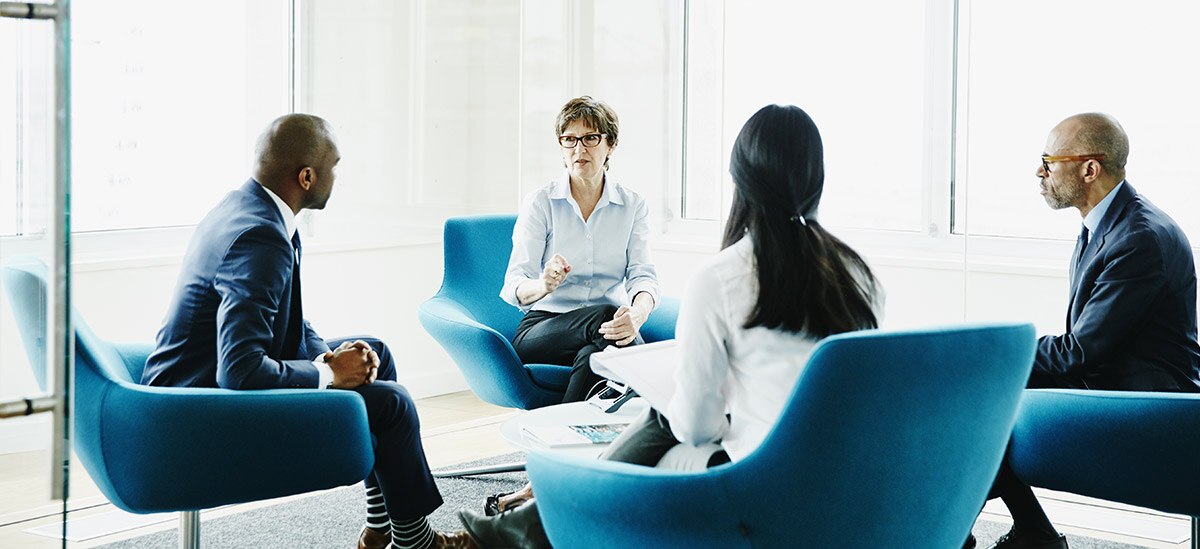 As we bid farewell to 2018 and welcome in 2019, it's beneficial to take a moment to reflect on the trends of 2018 and offer a perspective for nonprofit organizations preparing for 2019.
By way of background, I serve as an Outsourced Chief Investment Officer (OCIO) Portfolio Advisor for nonprofits, endowments, and foundations across PNC Institutional Asset Management's (PNC IAM) national footprint. Additionally, I currently serve on the Board of a nonprofit organization focused on providing students from underserved school districts with a supportive environment and empowering them to stay in school and achieve in life. It is from these two perspectives that I offer my thoughts below. 
Farewell, 2018
On the financial market side of the equation, a key theme of 2018 was a return of volatility. After a historically smooth rise in global equity markets in 2017, 2018 was distinguished by its greater periods and magnitudes of volatility. Concerns over trade policy and Federal Reserve interest rate policy led to significant pullbacks in domestic equity markets in February and October, respectively, with the market rising and falling intermittently in the interim.
While investment performance for many nonprofit organizations has been relatively strong over the last 18-24 months, there are a number of concerns, such as emerging market stress, uncertainty regarding the course of Fed rate policy, rising domestic debt levels and geopolitical tensions that continue to cloud future expectations of investment returns.
Outside of the investment portfolio, nonprofits have had to deal with a number of changes impacting their organizations, most notably the tax law changes and the fear of charitable giving decreasing as a result. While the immediate impact on many nonprofit organizations was relatively minimal, there remains a level of uncertainty related to how changes to the tax code will indeed impact philanthropic trends over the longer-term.
While reduced tax rates can increase the after-tax cost of giving and reducing the number of taxpayers taking itemized deductions (due to a doubling of the standard deduction) could decrease the number and magnitude of smaller gifts, the tax-deductibility of gifts is often cited as one of the least important factors in the charitable giving decision-making process. As a result, while we believe charitable giving will continue its rising trend, we do recognize that this has the potential to shave points off of the magnitude of this growth on a year over year basis.
Unfortunately, it is a situation where only time will tell how the changes affect charitable giving; however, to counteract the potential effects of tax reform, we do believe that there are ways that nonprofit organizations can position themselves for the future of charitable giving. 2018 certainly brought challenges and change, yet one constant remains:  the need for many nonprofit organizations to communicate more clearly their mission to their donors, prospective donors, and other relevant stakeholders. This is how nonprofit organizations can help to make sure that charitable giving continues to grow in line with their needs.
Welcome, 2019
The year 2019 brings with it a new (and yet familiar) set of challenges, opportunities, goals, and hurdles for nonprofit institutions looking to fulfill their missions. In light of the intersection between muted future investment return expectations and the increasing burden on and necessity for nonprofit institutions to fulfill their missions, it is likely that nonprofit organizations will need to continue to find avenues to supplement distributions and operating assets with increased support from fundraising. As we all know, a key to effective fundraising begins with a sound marketing strategy that effectively conveys the organization's mission and reaches the right audiences. To that end, I would like to offer three best practices to consider as your organization continues to consider your marketing strategy:
If you do not have one already, consider establishing a marketing/communications committee. While the topic is frequently discussed during board meetings, there is often insufficient time in a full board setting to devote to the necessary conversations around marketing strategy. A small committee, comprised of individuals with meaningful sales, development, marketing and communication experience, can provide a greater focus and attention on helping ensure the organization's mission is effectively communicated. This can be a significant boon when it comes time to ask for financial support.
Maximize value from existing relationships. Reviewing relationships with outsourced grant writers, marketing consultants, and other related service providers is a good first step to confirming the organization is receiving appropriate value in exchange for their fees. Additionally, nonprofit organizations should ask how other partners may be able to assist in their marketing, communication, and development efforts. As an example, while the organization's investment advisor may not typically be considered as a marketing partner, PNC IAM provides nonprofit clients with access to our professionals on the Endowment & Foundation National Practice Group. Our team has supported a number of nonprofit organizations in their efforts to market their mission more effectively through one-on-one conversations and in-person education to staffs, committees, and boards on topics related to effective marketing and donor/prospective donor engagement. In our opinion, it never hurts to ask what others can do to help.
Embrace social media as a low-cost platform to engage a wide swath of donors and potential donors. Social media platforms such as Facebook, Instagram, and Twitter distribute information to wide audiences at very little cost to the organization. Additionally, consider starting a blog that provides updates on activities, initiatives, and successes at the organization. Social media consultants are generally available to assist in distributing content for relatively low fees. Further, engaging board members from younger generations, who typically have social media experience, can serve the dual purpose of meeting this while simultaneous preparing future leaders for important board positions.
While these three ideas are not necessarily a cure-all for all nonprofit institutions, we believe that these best practices are worth consideration when discussing how to reach donors most effectively.
Serving on the board for a nonprofit institution is never an easy task – but with the right work ethic, a commitment to continuing education and best practices, and the partnership and support of the right board members, service providers, and community leaders – we can help to make sure that our nonprofit institutions continue to function as the backbone of our communities. In this vein, I would like to mention a couple of additional resources that we have made available to nonprofit institutions – please reach out to your PNC IAM representative for copies of these resources.
Philanthropy Outlook
Nonprofit Enterprise Management: For-Profit Practices for Nonprofit Organizations
Presentations on driving donor engagement
Presentations on facilitating successful planned giving programs
To close, I would like to thank all of the nonprofit leaders we have had the privilege of working with across 2018 and wish strong 2019s to all.