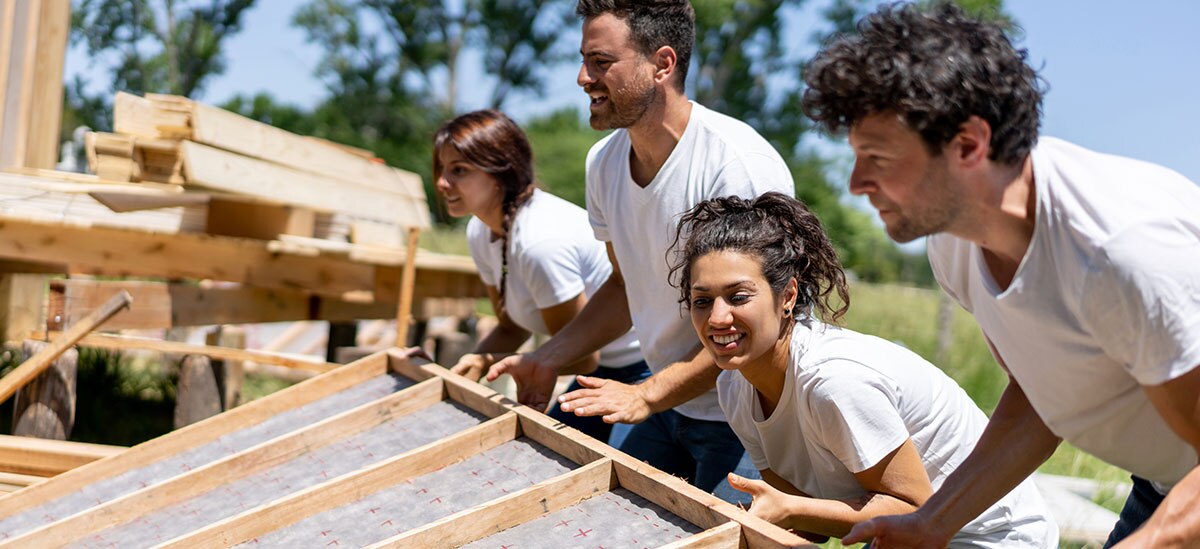 The events of the past two years have impacted fundraising for nonprofit organizations in a variety of ways. Traditional methods of fundraising and giving have been challenged, and new trends have emerged for both donors and nonprofits. This flash update reflects on those impacts and gives insight into how to navigate them going forward.
1. Survey Says

Chart One: I expect fundraising revenue to ____ in 2022
View accessible version of this chart.

We asked the leaders of nonprofit organizations to share their outlook for fundraising revenue in 2022. Based on the responses, a majority of respondents are optimistic that revenue from fundraising will remain flat or slightly increase from 2021.
At PNC, we believe that giving will likely revert to pre-pandemic levels (both in terms of nominal levels and in the distribution of recipient types). Despite this, there are new considerations to keep in mind when thinking about fundraising going forward.
2. Impacts on Fundraising
The economic volatility of 2020 and 2021 created an uncertain atmosphere for fundraising. Despite the investment market impact of the pandemic, we saw a substantial increase in individual and foundation giving to charities in 2020 and 2021 thus far; however, corporate giving, highly correlated to after-tax profits, remains below historic levels.
With the pandemic putting a halt to in-person events, organizations had to turn to virtual fundraising techniques. This led many organizations to invest heavily in virtual capabilities. We expect the future of fundraising to be a hybrid of in-person and virtual events.
Events of 2020 created a strong focus on Diversity, Equity, and Inclusion (DEI) efforts both within organizational leadership and in the communities they impact. In 2021 (and expected beyond), donors are increasingly asking nonprofit organizations critical questions about DEI before giving.
3. Looking Forward
There is a high positive correlation between economic activity and charitable giving. Capitalize on fundraising opportunities and engage donors when the market is stable. For our investment outlook, please see this article link to State of Nonprofits: Investment Outlook
Wherever your organization is in the return to in-person events, it is important to determine what works best for you and your donors. It may be beneficial to keep some events and practices virtual to manage costs and reach donors outside of your local area. For example, the use of social media to engage donors and increase awareness surrounding your mission will continue to be impactful going forward.
Donors at all levels are eager to help drive societal improvement and DEI initiatives. Be transparent about the efforts within your organization to increase diversity as well as your efforts to reach and impact diverse communities.
Impact metrics reporting continues to be key to successful fundraising. Showing donors how you used funds in the past to further your mission will increase their confidence in your organization and help to secure future support.
As donor pools become more diverse, and wealth transfers from one generation to the next, it is increasingly important to understand your donor base. As your donor base evolves, so too must your operations and methods of reaching them evolve to align with donor values and charitable goals.
For more information, please contact your PNC Investment Advisor. For a full replay of the webinar, please see this link.
---
Accessible Version of Charts
Chart 1: Responses to "I expect the investment markets to ____ in 2022"
| | |
| --- | --- |
| Fundraising Expectations | Percentage of Participants |
| Significantly Decrease | 2% |
| Slightly Decrease | 12% |
| Remain Relatively Flat | 30% |
| Slightly Increase | 48% |
| Significantly Increase | 7% |