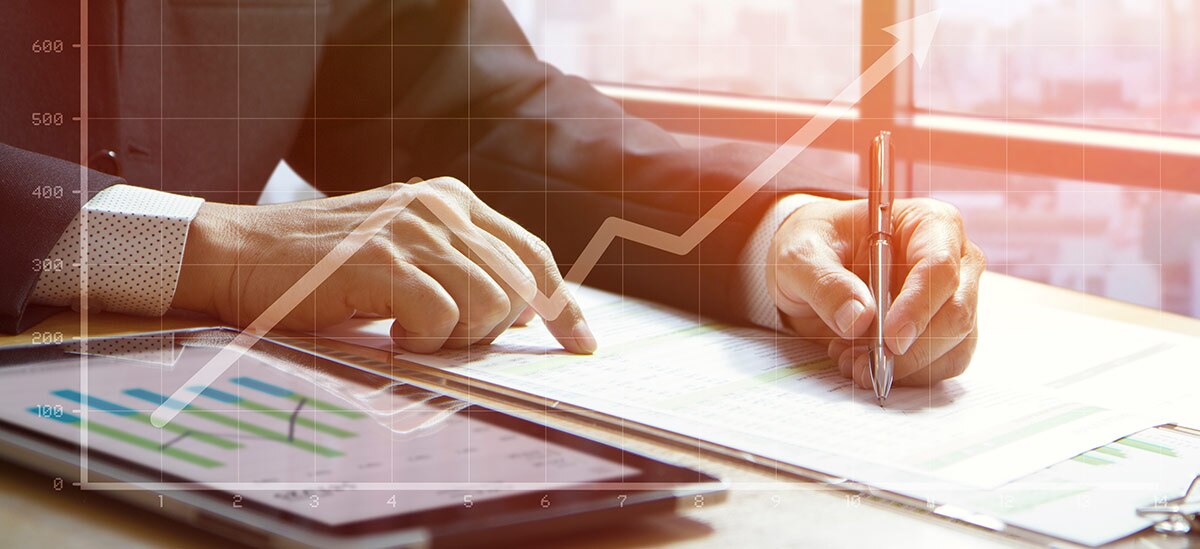 Trending Topics summarizes news, information and perspectives on matters affecting businesses and business leaders today. This insight is being provided to keep you up to date on the latest developments and trends influencing these topics. These views do not necessarily represent the views and opinions of PNC. For additional research on these topics, please consult the sources cited in this article.
Liquidity is what makes your business run. You need to maintain a certain amount of cash flow – but there needs to be a balance. Too much cash on hand is almost as bad as too little. Finding the right equilibrium is the key to success.
Cash Flow Forecasting
The first step in optimizing cash flow is to develop accurate cash flow forecasts. This way, you will know when cash may be running low so you can plan accordingly.[1]  Many companies prepare a cash flow forecast, but they are rarely accurate. The best estimates will include your accounts receivable as well as your accounts payable – and they won't stop there. You will also need to add your more variable spending and address the fact that some of your customers won't pay on time.
Identifying Immediate Threats
Cash flow forecasts provide a snapshot of your company's financial health, but that's it. They can't demonstrate what would happen if a percentage of your customers decided to not pay on time. For that, you can pull together a worst-case scenario and a contingency plan to get a fresh infusion of cash if the sky does start falling. However, there are more immediate threats to your cash flow that often fail to make it into cash flow forecasts.
Reinvestment
First, keep reinvestment in mind.[2] You cannot remain (or become) successful without investing in purchasing new inventory and maintaining your systems, storefront or warehouse. At some point, you will also need to invest in new technologies and initiatives to remain current and meet customer demands. Plan for these expenditures.
Look for Leaks
It is essential to consider potential revenue leaks as well.[3]  Something as simple as an inaccurate invoice, lax credit terms, or forgetting to send out a statement to your past-due customers could cost you big time.
Timing
Finally, remember the issue of timing.[4]  Having a large amount of accounts receivables on your income statement is a good start, but if the invoice due dates come after the deadline to pay your accounts payable, you could find yourself with a cash deficit.
Addressing Challenges
Cash flow problems happen in every business.[5]  One of the most common reasons is that your customers take too long to pay, and that trend is only getting worse. Companies are taking longer and longer to pay small businesses. They have averaged 48 days to receive payment – that's an increase of 30% from five years ago.[6]
Changing how you deal with late payments, outstanding balances, and debtors, in general, can help overcome the problem. Sometimes a simple discount for early payment or a stiff penalty for paying late is enough to make a difference. If not, you will have to take more drastic measures. Companies in this situation should look into lowering their fixed costs, raising prices, or boosting sales.
Fresh Approaches to Cash Flow
You can also try taking a more novel approach to managing your cash flow. Offering account management access that includes electronic payment options is one possibility.[7]  This technology is commonly referred to as "integrated payables," and it can make a big difference in your company's bottom line. Integrated payables can be configured to include a certain amount of automation, which frees up your accounting staff to focus on collections and account management. Plus, by changing your cash flow functions from manual to automatic, you gain specific insights you can use to manage your accounts receivable process more effectively.
Cash Flow Problem Prevention
Consider how you can prevent cash flow problems too. An ounce of effort today can save you a headache tomorrow. If you run out of cash, you are going to risk being unable to cover your operating expenses. Your suppliers and vendors will be forced to charge you a penalty or fee, which further aggravates your cash flow problem, or they will have to refuse delivery. Either way, it damages your relationship with them, and it is entirely preventable.
Regular Forecasts
Performing regular cash flow forecasts will help you make better decisions and more easily see potential issues before they become problems.[8] Take a hard look at your accounts receivables and posit scenarios in which some of your customers do not pay on time. This way, you can start to plan for the worst.
Fresh Cash Infusions
Also, consider ways that you can add fresh infusions of cash if you do get in a jam.[9] Something as simple as opening a business line of credit can be just the lifeline you need – but, you need to make those arrangements BEFORE you have a cash shortfall.
Conclusion
Most people in finance focus on income statements or balance sheets, but cash flow is every bit as important to keep your business up and running. Make sure to conduct cash flow forecasts regularly so you always know how much money you have and how much you can use strategically.
Ready to Help
At PNC, we combine a wider range of financial resources with a deeper understanding of your business to help you achieve your goals. To learn how we can bring ideas, insight and solutions to you, please contact your relationship manager.