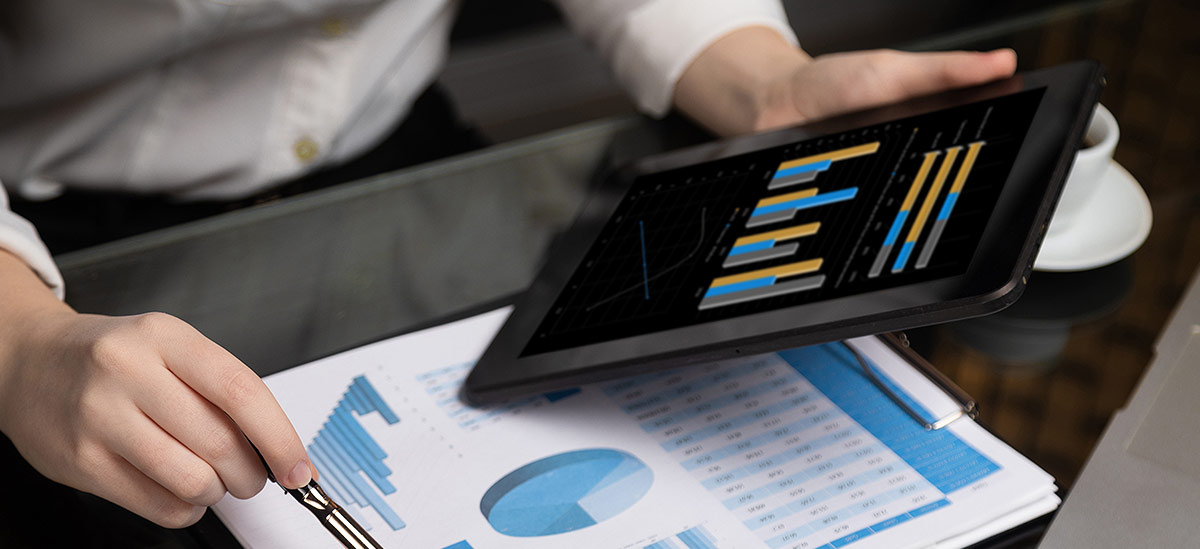 Is a Securitization a Viable Financing Option For You?
A Securitization transaction is a committed, debt capital option available to leading companies within the broad healthcare sector to finance or monetize a company's accounts receivable portfolio. Specific healthcare industries that maintain securitizations include medical care, medical distribution, diagnostics & research, drug manufacturers, medical devices, and medical instruments & supplies. In broad terms, Securitization is a financing technique for many asset classes, both consumer (e.g. auto loans and leases, credit cards) and commercial related (e.g. accounts receivable, equipment loans/leases). Securitizations are utilized by large corporations, typically with annual revenue greater than $1 billion, across diverse industries that have either an investment grade or a non-investment grade credit profile.
A Securitization may allow your company to efficiently leverage the value of your accounts receivable portfolio into a low-cost, committed financing platform. In practice, your company will receive cash due from its accounts receivable immediately, and such proceeds can be used for any corporate purpose, including reducing more expensive debt or reinvesting into your business.
When to Consider a Securitization?
Securitization is most frequently used by healthcare organizations to repay more expensive debt and more efficiently fund permanent working capital. Securitization proceeds can be used for any corporate purpose, including to fund acquisitions, capital expenditures, share repurchases, and dividends and to support the issuance of standby letters of credit. If the securitization is structured as a "monetization", it can unlock working capital and improve various balance sheet based metrics.
If one or more of these applications might benefit your organization, the following questions will help you determine if your company will qualify:
Does your company have domestic receivables above $100 million, net of contractual allowances and excluding self-pay consumer receivables?
Does your company have a corporate credit rating of at least B2 by Moody's or B by S&P (or the equivalent)?
Does your company have a need for core funded debt or letter of credit issuance?
Does your company have a dedicated lockbox/collection account network for accounts receivable payments?
Does your company's credit agreements permit a securitization, receivables purchase facility, receivables monetization, or factoring arrangement? If not, can the matter be negotiated?
What Makes a Securitization Unique?
Financing of accounts receivable has been done by banks, commercial financiers, and the capital markets for many years. Securitization is one of several forms of accounts receivable financing; others include invoice discounting, receivables purchase, factoring, asset-based loans, and other variations, all of which are executed in the bank market and specialty finance market. Broadly speaking, Securitizations for most asset classes are often executed in the capital markets, but in the case of the accounts receivable asset class, the bank market has been a more flexible and efficient source of capital for many companies.
From a structural perspective, receivables' cash flows are legally owned by a company's limited purpose entity, which is structured to be a bankruptcy-remote entity. The combination of the legal structure, some form of credit enhancement, and diverse cash flows from the discrete asset pool allow for lenders and investors to provide a facility with many benefits to the underlying operating company. A key benefit is an interest cost that is relatively low vs. other forms of committed financing and working capital solutions.
A Securitization structure is revolving, so new receivables generated are continually providing financing value. The business continues to manage its customers and receivables (and related collections) in the same manner as it did before the Securitization. Such servicing control, including no notification to the company's customers, can be a more favorable arrangement than other accounts receivable financing solutions in the market, such as traditional factoring.
Case Study: Universal Health Services, Inc.
Universal Health Services, Inc. (UHS) is a leading owner and operator of acute care hospitals, behavioral health facilities, and ambulatory centers with annual revenues of over $10 billion. UHS has maintained an accounts receivable securitization in various forms for more than 25 years. The securitization is UHS' lowest-cost source for funded debt and works in concert with a diversified debt capital structure.
The securitization has been beneficial to UHS throughout many credit market and economic cycles. During that time, the facility has grown from $85 million to $450 million and as a proportion of UHS' debt capital structure; securitization represents ~10% of UHS' total outstanding debt. Most recently, the securitization size was increased to $450 million with the addition of a newly constructed acute care facility.
PNC, as agent, along with three other participating banks each provide a 3-year commitment to the transaction. Collateral for the transaction comprises accounts receivable from 22 hospitals within the company's acute care hospital services segment.
The low cost of capital, accounts receivable securitization program is an important part of the UHS capital structure. PNC has been a strong partner and agent on the facility, including their leadership in addressing changes under the facility required to meet the evolving needs of our company.
-Cheryl K. Ramagano, Senior Vice President and Treasurer, Universal Health Services, Inc.
---

Ready to Help
PNC has been a market leader in structuring, arranging and executing accounts receivable securitizations for over 10 years and has been active in the securitization market since the late 1980s. As of January 31, 2019 PNC maintains one of the most experienced teams in the accounts receivable market, having executed over 110 unique accounts receivable securitizations in the past 5 years, including many for first time users.

Fill out a simple Contact Form to talk to a PNC relationship manager and a PNC securitization professional about a customized securitization solution that may provide greater flexibility and cost savings for your organization.