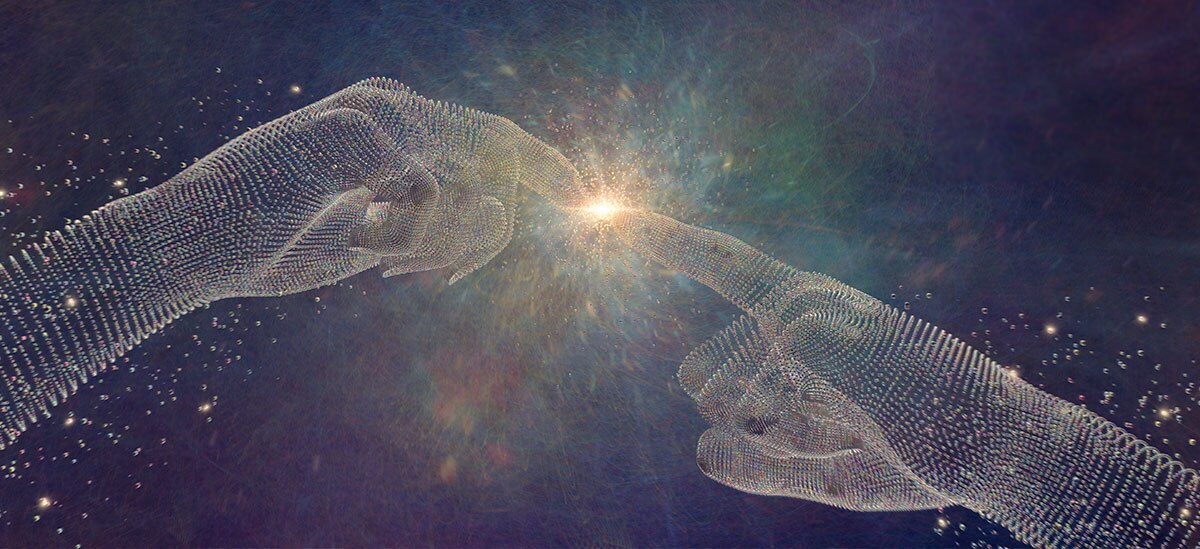 In-memory computing, the cloud, analytics, mobility, artificial intelligence, blockchain and robotic process automation offer CFOs "an exciting opportunity to reimagine what the finance function should look like." -EY
Financial technology has been a major focus of the corporate world over the last few years. Blockchain, artificial intelligence, faster payments (including the RTP® Network from The Clearing House), intelligent routing and payment on delivery promise to transform company cash flows and financial efficiencies.
The Role of the CFO
The spread of these and other technologies means that the role of the CFO will be different in years to come than it was in the past. "For decades, the role of a Chief Financial Officer was set in stone, defined by an ability to focus on financial stewardship above all else," according to the Financial Times.[1]
The role of the CFO has changed dramatically over the last 10 years, agrees Krish Venkataraman, CFO at Dealogic: There is no other role in the senior executive team that has evolved more than that of the CFO. We are not bean counters anymore. Modern CFOs have to uniquely understand technology, they need to drive the innovation agenda of the firm and they need to bring expertise from the financial perspective, the technology perspective and a strategic perspective to really drive the growth of the firm.[2]
The consultancy EY says that the CFO's role is being reshaped by five major forces: digital; data; risk/uncertainty; stakeholders' scrutiny and regulation.
"As technology, globalization and demographic trends continue to disrupt organizations, whole industries and indeed the working world as a whole, the role of the finance function will increasingly be brought into question," it adds. "Where once its remit was predominantly that of a reporting function that focused on balancing the books, it will become a data-driven decision-center."[3]
Technology is playing a growing role in executing many traditional financial tasks while at the same time generating greater insights that can benefit your business. Meanwhile, financial professionals will spend more of their time working with their colleagues across the organization to implement business strategies.
These new approaches can help CFOs save costs, manage risks and improve their insights into the performance of their companies by, for example, automating key financial processes, from data reporting to payments.
New Opportunities
Advances in new technologies—including areas such as in-memory computing, the cloud, analytics, mobility, artificial intelligence (AI), blockchain and robotic process automation (RPA)—offer CFOs "an exciting opportunity to reimagine what the finance function should look like," EY adds. At the same time, many CFOs are becoming a driving force in rolling out these technologies across their organizations.[4]
But to do this they will have to challenge long-held assumptions, take some (calculated) risks and encourage experimentation. It is also important to know that the technology is serving the company and not the other way around.
Taking a strategic approach, financial professionals can identify specific problems that technology can solve—but also seek out key opportunities to better position their company for the future.
That said, these are some of the major technologies CFOs and finance departments will likely need to explore over the next few years—and how they can help your business.
Blockchain
The technology behind bitcoin has a lot more to offer than just cryptocurrencies. The information stored in the digital distributed ledgers that make up the blockchain cannot be tampered with and the system is inherently transparent. This presents opportunities for finance departments, including streamlining the enforcement of contracts, creating smart contracts, providing updated information in real time, managing extended value chains and increasing the security of IT systems.[5]
Artificial Intelligence and Advanced Data Analytics
Today's corporations generate a huge amount of data and are required to report on a growing number of metrics. There's a great deal to be gained when the financial team understands how to compile the data in order to gain valuable insights that can help bring new efficiencies into their processes.
Meanwhile, growing volatility and uncertainty make the environment in which businesses operate more unpredictable, increasing the challenges that companies face.
AI and big data analytics can help companies gather and analyze information, and turn it into usable intelligence that can identify future efficiencies and new markets.
It can also free up staff from laborious, repetitive and mundane tasks, reducing error rates and increasing productivity.[6]
Robotic Process Automation
Also known as cognitive computing, RPA "significantly reduces the potential for human error and can improve compliance and quality," according to Accenture.[7] Digital assistants could cut operating costs by up to 80% and automate or eliminate up to 40% of transaction accounting work, freeing up finance staff to spend more time on more productive tasks. They can work 24 hours a day, keep a perfect audit trail and carry out a huge volume of repetitive work without making errors.
In-memory technologies, which use parallel programming to process large volumes of data simultaneously and in near real-time, can generate real-time reports enabling finance teams to see the impacts of their transactions immediately. The efficiencies and cost savings generated by automation also creates the opportunity to bring home processes and functions that may have been offloaded to outside contractors.
The Cloud and Software-as-a-Service (SaaS)
The Cloud and SaaS offer opportunities to standardize and update financial management systems, which for many companies are outdated and fragmented.
They can speed up decision-making by allowing different teams to access the same data and cut costs by allowing the business to only pay for what it needs and by automating systems upgrades. It also makes systems more flexible and agile by allowing them to stay up to date with rapid technological changes and respond to changing demand.
Challenges
While all these technologies, and others that will emerge over the next few years, can help CFOs and their teams become more efficient, there are a number of concerns to take into account. Digital technology can be vulnerable to cyberattacks, data security and privacy issues and requires adherence to regulations that may differ among industries and geographic areas.
They also require new skills. Recruiting the right people and confirming that existing staff update their skills will be crucial to getting the most out of new technologies and to providing a foundation for future success.[8]
Call on PNC
Enterprise-wide, PNC invests $1.8 billion annually in product and technology development. We're here to help you identify your best opportunities to create efficiencies and improve cash flow. Please reach out to your PNC Relationship Manager, or visit pnc.com/treasury and provide a little information about your business so we can get in touch.