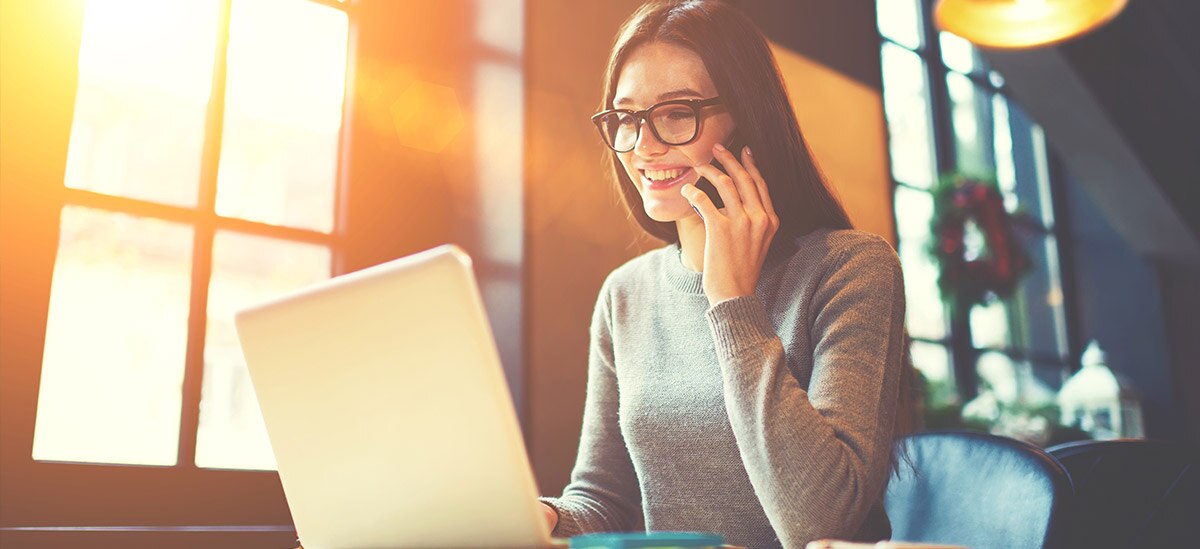 Not so long ago, most of your tenants paid you by check. Today, multifamily and seniors housing tenants may want to pay online or by check. Commercial and industrial tenants may prefer electronic payments or online processing. And students are most likely to pay online if that option is available. Are you ready to incorporate all these methods of payment efficiently into your receivables stream? 

Your handling of receivables can not only improve your cash flow, but can also help to strengthen your relationship with tenants and improve your reputation in the market.
Your customers have good reason to choose electronic alternatives to paper checks. Checks have become expensive and inconvenient compared to other available payment methods. They also present additional fraud risk due to their very nature as well as the un-masked presence of the routing and account number. 
Electronic transactions offer your customers the ability to send payment securely and directly into your account without dealing with stamps, envelopes or trips to the post office. Electronic transactions lower costs and simplify what were formerly time-consuming processes.
As millennials become more influential within their organizations, the changeover is likely to accelerate. 

Whatever method of payment you accept, you may need a more efficient way to match payments with needed detail for both electronic payments and checks.
More often than not, ACH payments do not contain the remittance information required to accurately apply transactions appropriately to your accounts receivable.
If the data is included, it may be in a format not supported by your infrastructure. Usually, remittance data is sent separately from the ACH payment, via email, mail or fax, or instructions are provided for downloading it from the payer's website.
There is a solution: PNC's ReConnect brings electronic payments and their associated remittance documents back together automatically through PNC's A/R Advantage and reports the complete transaction to you.
There are additional approaches to streamlining payment receipt and improving the efficiency and accuracy of your posting process.
71% of remittance data associated with electronic payments travel separately.
— Source: NACHA Remittance Coalition
Tips for Making the Most out of Receivables

Here are some best practices that real estate companies may find helpful:

Set up an e-commerce platform. This is the first and most important step in moving your processes into the digital age. Collaborate with your bank to set up a platform where your tenants can log in, view open invoices and make payments. They may even be able to set up recurring payments in a secure web-based environment.

Accept credit cards. You may have to make small adjustments to how you price your leases due to paying interchange fees on transaction amounts. But your customers have incentives to pay you this way since most earn rewards or cash rebates on their credit card purchases. 

Avoid trips to the branch with lockbox and remote deposit services. Processing and delivering checks and cash to the branch can be a drain on time and resources. It is also the slowest way to get payments posted. Tenants send payments directly to the bank and the bank then reports deposits to you for posting by your staff. You don't have to wait for your employees to match a payment to a bill or travel to the branch to make a deposit.

Your money is available an estimated two days faster[1] than is possible with paper checks and you reduce the time and cost of opening envelopes and making deposits.
Remote deposit can streamline deposit preparation and eliminate multiple trips to the bank. Through a desktop scanner, you can easily capture images of consumer and business checks and transmit these images to your bank for posting.
Understand how real-time payments can affect your process. The latest payment technology, real-time payments, not only allow you to receive payments faster, but can also facilitate communication with your tenants. You can elicit payments, request additional information for posting or send a tenant a message related to the status of a payment.