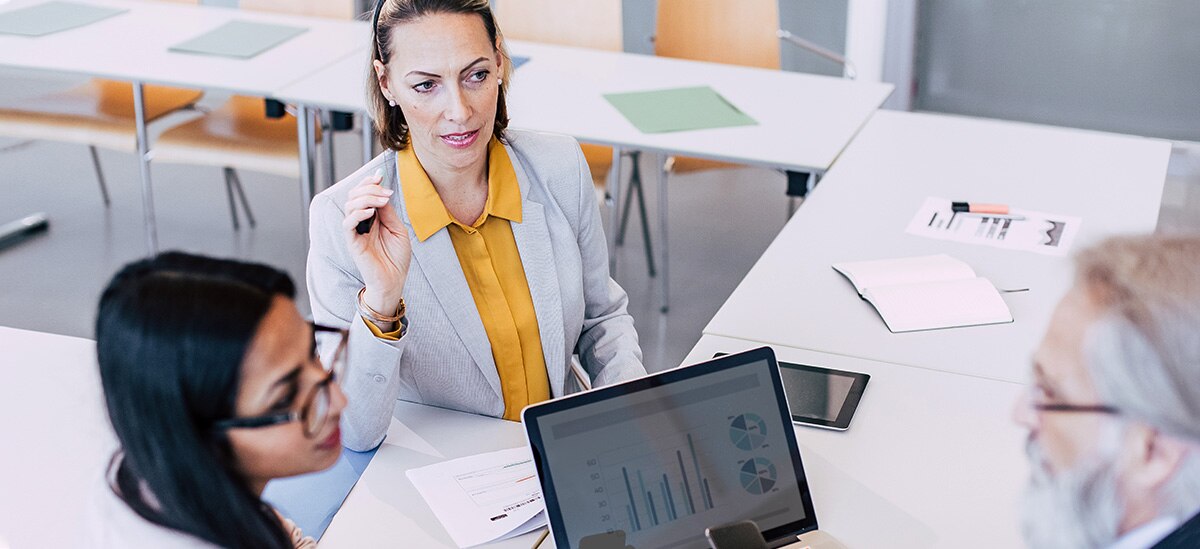 According to the 2019 AFP® Cyberrisk Survey from the Association of Financial Professionals, 88% of corporate practitioners reported that their organizations had been a target of either an attempted or completed cyberattack in the past 18 months.
Are your cash management processes keeping up?
Twenty years ago the world worked differently. Opening a bank account would have required a visit to a branch to physically sign paperwork. Statements were released once a month, meaning reconcilement and a review for fraudulent activity could be delayed for weeks.
Today, with significant advancements in technology and more reliance on electronic processes, it's much easier for commercial real estate owners and operators to manage their business's cash flow.
With that convenience comes a new suite of services to protect against fraud.
Making Banking More Convenient
Speeding up the account opening process: Master signature cards and resolution allow you to designate standard signers and employees with authorization to make changes across all accounts. After the initial documents are created and signed, no additional signatures are needed for new accounts. This reduces the number of documents required for each account opening and in turn makes the account opening process faster.
Email document transfer: Most financial institutions allow documents to be scanned and returned via email, eliminating the time and cost involved in mailing documents or taking them to the branch.
Daily reconcilement: Online banking and automated transmissions allow you to view your transactions through an online banking portal or a file exchange directly into your account software. You can verify the validity of transactions and develop cash projections daily.
Making Banking More Secure
As improvements in technology have simplified the process of opening and managing your bank accounts, you can also utilize new protections against fraud.
Account Verification Services can help you to quickly and easily validate account owner identities before initiating a transaction. This can help reduce financial loss associated with electronic payment processing due to fraudulent account use or account takeovers. You can also confirm that an account is open, active and in good standing before you initiate a payment.
"Know Your Customer" (KYC): Your bank is required by law to collect information about you and your businesses. For many companies in the real estate sector, this process can seem cumbersome due to the number of entities within their businesses. Sharing personal information, such as a residential address and social security numbers, can also cause concern. However, the KYC process can benefit you by mitigating the risk of fraud being perpetrated on you or in your accounts.
Automated check matching programs allow you to monitor checks processed for payment against your account and reject unauthorized transactions before losses occur.
Modules for monitoring and controlling ACH debits enable you to determine the right degree of protection at the account level through your online banking portal. You establish 'rules' for filtering ACH debits presented to your accounts. You may also review any 'suspect' ACH debits and decide which entries should be returned to the ACH originator as 'unauthorized'.
Preventing unauthorized ACH debits from posting to your account: You can decide whether ACH debits should be automatically returned through your online banking system, and can review a report of any suspect ACH debits.