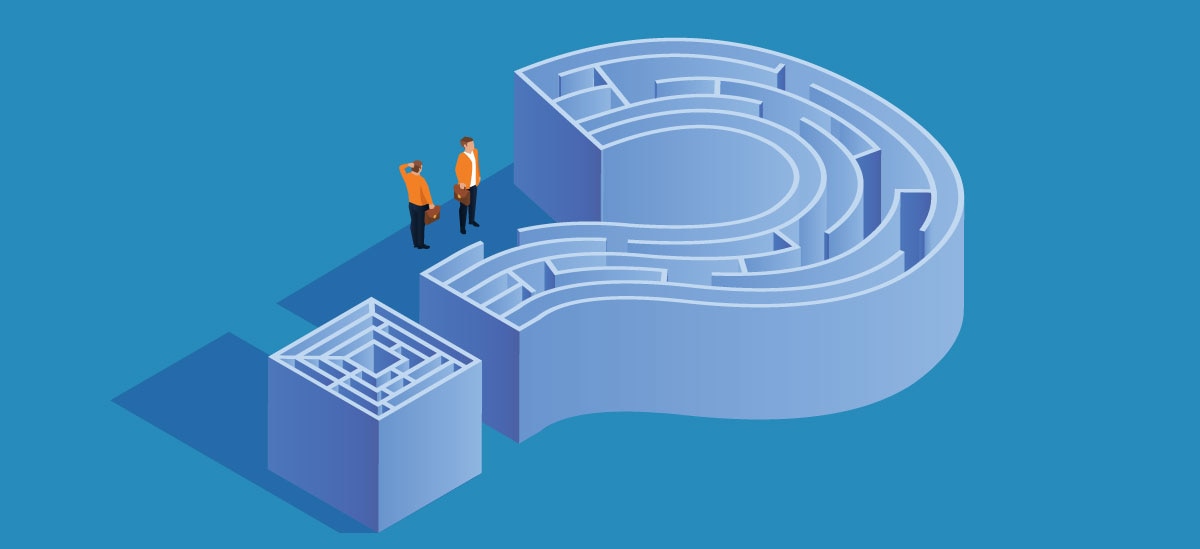 The coronavirus pandemic has changed the world forever — not just in health terms, but economically as well. It has affected every sector of the economy, from healthcare to housing construction and energy to entertainment.
Economic contagion is now spreading as fast as the disease itself.
— The Harvard Business Review[1]
The pandemic has had such a massive effect because it has caused a massive supply shock as well as a huge reduction in demand.[2]
There are some hopes that the recovery will see a swift return to the way things were, but that seems increasingly unlikely given that the easing of the lockdown is gradual, happening at a different pace in different places and subject to an abrupt reversal if another outbreak emerges.
PNC's Senior Economic Advisor, Stuart G. Hoffman, sees a likely U-shaped recovery, where economic activity began improving in the late spring and may gain momentum in the latter half of the year and into 2021. 
So businesses need to think about what that means for their operations, their workers, their cash flow requirements and their future.

A few lucky sectors have received a huge boost from the lockdown — TV streaming services, telecommunications, pharmaceuticals and healthcare and health equipment providers. Others face serious questions about their future — cruise ships, airlines, cinemas and the oil and gas sector, for example.
But many companies are caught between these two extremes — their industry does not face an existential crisis, but the pandemic has hit them hard. They are waiting for the economy to open again, so they can pick themselves up. However, they need to consider a number of issues as the economy restarts.
How to Restart Your Business as the Pandemic Recedes
The consultancy McKinsey says that "there are four strategic areas to focus on: recovering revenue, rebuilding operations, rethinking the organization, and accelerating the adoption of digital solutions."[3]
One of the most crucial issues to consider is whether your product or service is still viable in the post-pandemic world. If not, do you need to rethink the product, such as airlines looking to start flying again with empty middle seats to ensure passengers can social distance while flying? Do you need to pivot into new products, or has the pandemic created a new market that you may be able to move into?
Other issues to consider as you return to work include:
How quickly will demand return? You need to consider not only how quickly the economy at large will recover, but also whether there are specific factors that will hold back demand for your particular product or service — is it mainly used by people in large gatherings, for example? Is there anything you can do to mitigate that? Many firms will have to rethink their marketing messages at the very least.


Can you right-size your workforce to meet radical changes in demand? "Returning to work will be gradual, phased-in, and will vary by factors such as location, sector, business type or size, and the health status of workers. It also will require continued social distancing, expanded use of personal protective equipment, and other counter-measures," says the U.S. Chamber of Commerce.[4]

Consider Your Cash Flow
Cash flow is king in a crisis, and many companies will find themselves in a catch-22 situation: They need to spend money to ramp up production, but have little or no money coming in because they have been shut down or because customers are not buying.
Think about what your cash needs will be as you ramp up production. Do you need a temporary loan facility to tide you over until cash from sales returns? Do you need to talk to your bank about refinancing or leveraging your asset base to expand access to capital and other options?
Financing the Stretch to Digital
"It's already a cliché: the COVID-19 crisis has accelerated the shift to digital," says McKinsey.[5] What are the lessons for your business? Are there processes or departments that can be improved with technology? Many companies have instigated remote working and video conferences, but according to McKinsey, "the best companies are going further, by enhancing and expanding their digital channels. They're successfully using advanced analytics to combine new sources of data, such as satellite imaging, with their own insights to make better and faster decisions and strengthen their links to customers."
Regulations will change — there has already been a huge government reaction to the pandemic at the federal and state level, and it seems likely that they will introduce rules to ensure that businesses, workers and customers are better protected in future outbreaks. Have you considered what changes could affect your sector and your company, and how you would react?
Focus on Resilience
Perhaps the most important element of your post-pandemic planning is to think about how you can increase your resilience to ensure your business is as prepared as it can be for future shocks. It is impossible to plan precisely for every eventuality, but it is possible to be better prepared.
Do you need to maintain higher cash reserves or a bigger cash drawdown facility? Do you need to think about restoring production facilities or diversifying your supply chain? Do you need to identify alternative markets, new products or new ways of working that will enable you to minimize disruption in the next crisis? Because there will be a next crisis, and while those that are not prepared may suffer, resilient, well-organized companies will be prepared to emerge stronger from the upheaval.
Make the Next Right Decision
For more information on improving your business resiliency, borrowing and acquiring capital effectively for these times and mitigating risk, contact your PNC Relationship Manager or visit pnc.com/businessresiliency.