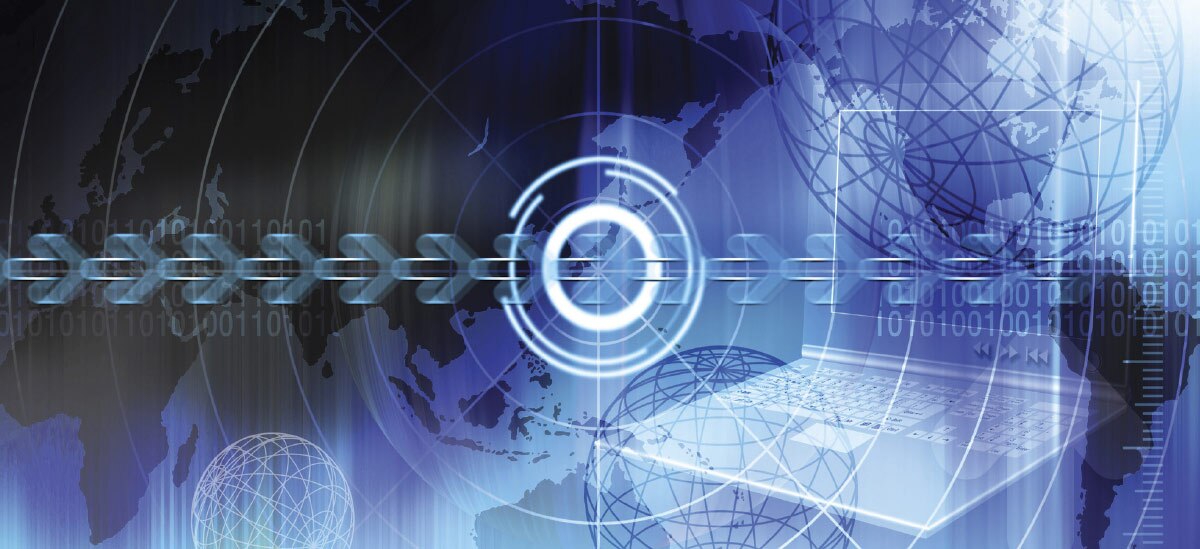 Terrorists and cyber criminals of all types are finding new and subtler ways to infiltrate legitimate businesses to conceal or advance their objectives. And those objectives can range from laundering the money earned from drug trafficking to implementing a terrorist plot.
As a financial institution that is focused on creating long-term, collaborative relationships with its customers, PNC believes strongly that the USA PATRIOT Act requirement to know our customers, their ownership, business purpose, suppliers and customers benefits our national security — and your security as well.
Knowing you well can help us protect you from internal fraud committed by employees. If we get a call from someone who claims to be authorized, but the requested transaction is unusual and doesn't fit with what we expect for your account, we will investigate its legitimacy before we proceed.
Knowing our customers is particularly important in the area of international trade. For example, if a trade finance request includes goods or destinations that appear contrary to what we know about you, your products and markets, we may further inquire of you before proceeding to ensure that the transaction is consistent with your Export Management and Compliance Program. Our questions can alert you to any gaps in your own compliance processes. The last thing you want to do is unwittingly become part of a criminal act.
We understand that it can be disconcerting to be asked what may seem to be intrusive questions, but each question has a purpose. And the answers can help your enterprise protect itself from being used by organizations that do not have your best interests — or those of our nation — at heart. 
Meeting USA PATRIOT Act Requirements
Under the provisions of the USA PATRIOT Act, PNC is expected to understand the source of funds and identify the individuals or entities who have controlling interests in and who comprise the management of the companies with which we do business. 
This understanding of our customers and their businesses extends to their suppliers and customers, and even to those who may be purchasing an asset through or from PNC. For example, if we are selling off a loan, note or asset, it is incumbent on us to understand from whom we are accepting funds. 2012 FinCEN Director James H. Freis, Jr. says,
The explicit requirement that a financial institution know its customers, and the risks presented by its customers, is basic and fundamental to both serving those customers and implementing a program that protects a financial institution from abuse by illicit actors.
What Your Financial Institution Needs to Know
Your financial institution will need to gather information when you initiate the relationship and when the nature of your transactions change. The information will include the following areas: 
Who are you? Obtaining and verifying identity.
When you initiate a banking relationship, the Customer Identification Program requirements of the USA PATRIOT Act obligate financial institutions to obtain basic information about you, including name, tax identification number, physical address and, for individuals, a date of birth.
Not only must banks collect this information, they must verify that it is accurate. Banks must also perform government list-matching to determine if a customer or potential customer is on a government list of known or suspected terrorists or terrorist organizations, and must maintain records of the information that is used to verify customer identity.
Avoiding sanctined persons and regimes. 
The Office of Foreign Assets Control (OFAC), part of the U.S. Treasury Department, administers and enforces economic trade sanctions based on U.S. foreign policy and national security goals. These laws apply to ALL U.S. persons and entities wherever they are located, and include each of us as individuals. 
OFAC publishes a list of Specially Designated Nationals (SDN) and Blocked Persons that includes individuals and companies owned or controlled by, or acting for or on behalf of, targeted countries.
It also includes individuals, groups and entities designated under programs that are not countryspecific. These include terrorists, international narcotics traffickers and parties engaged in activities related to proliferation of weapons of mass destruction.
While OFAC sanctions are probably the most recognized within the United States, PNC and other U.S. financial institutions consider other sanctions programs in their day-to-day operations.
Our questions can alert you to any gaps in your own compliance processes. The last thing you want to do is unwittingly become part of a criminal act. 
What type of entity?
Banks' responsibilities go beyond verifying your identity and extend to understanding your business structure and what type of legal entity you operate; ownership and beneficial owners; where, with whom and how you conduct business; what corporate entities will own deposit accounts and what entities will use our financial services.
Know Your Customer principles, while not driven by a specific regulation or law, are an integral part of Bank Secrecy Act and Anti–Money Laundering processes, and are mandatory. Banks have a responsibility to understand a customer's business well enough to know if the products and services used, as well as account activity, make sense for that business. 
For example, we can't detect and report suspicious activity unless we know what's normal and expected for a customer. 
The goal of the Know Your Customer process is to gain a thorough knowledge of the client, its business and customers, and its legitimate banking needs. It is an ongoing process.
Why do you want to do business with us?
As a U.S. bank, we need to understand why clients are interested in forming a relationship with us. In some cases, such as foreign firms that have no presence in the U.S., we need to understand why the company wants to bank with PNC and whether our products and services will be able to meet the customer's needs. We must also understand how to deal with practical matters, such as how we will communicate with the customer, with what individuals, and whether the customer will need to provide translations of documents required for account opening. 
We must also understand how to deal with practical matters, such as how we will communicate with the customer, with what individuals, and whether the customer will need to provide translations of documents required for account opening. 
Clear, complete and timely answers to these questions can help to protect you, your financial institution and your country from fraudsters, terrorists and cybercriminals.
Even though our questions may seem uncomfortable at times, it's important to realize that we are in this together.
About the USA PATRIOT Act
The USA PATRIOT Act was signed into law by President George W. Bush on October 26, 2001. The title of the act stands for Uniting (and) Strengthening America (by) Providing Appropriate Tools Required (to) Intercept (and) Obstruct Terrorism Act of 2001. The PATRIOT Act significantly strengthened Bank Secrecy Act laws and regulations already in place to combat money laundering and terrorist financing. Included in the PATRIOT Act is a section entitled "Verification of Identification" that requires banks to:
Obtain certain information about and verify the identity of persons and entities seeking to open accounts.
Consult government-provided lists of known or suspected terrorists or terrorist organizations to determine if customers are on such lists.
Maintain records of the information used to verify customer identity.
Provide potential customers with adequate notice that information to verify their identities is being requested.
This notice is commonly referred to as "the PATRIOT Act notice," an example of which is provided below:
Important information about procedures for opening a new account (including financing equipment)
To help the government fight the funding of terrorism and money-laundering activities, federal law requires all financial institutions to obtain, verify, and record information that identifies each customer that opens an account. What this means for you: When a business opens an account, we will ask for the business name, business address, taxpayer identifying number and other information that will allow us to identify the business, such as organizational documents. 
For some businesses and organizations, we may also need to ask for identifying information and documentation about certain individuals associated with the business or organization.
Ready to Help
At PNC, we combine a wider range of financial resources with a deeper understanding of your business to help you achieve your goals. To learn more about how we can bring ideas, insight and solutions to you, please contact your International Advisor or visit pnc.com/international.