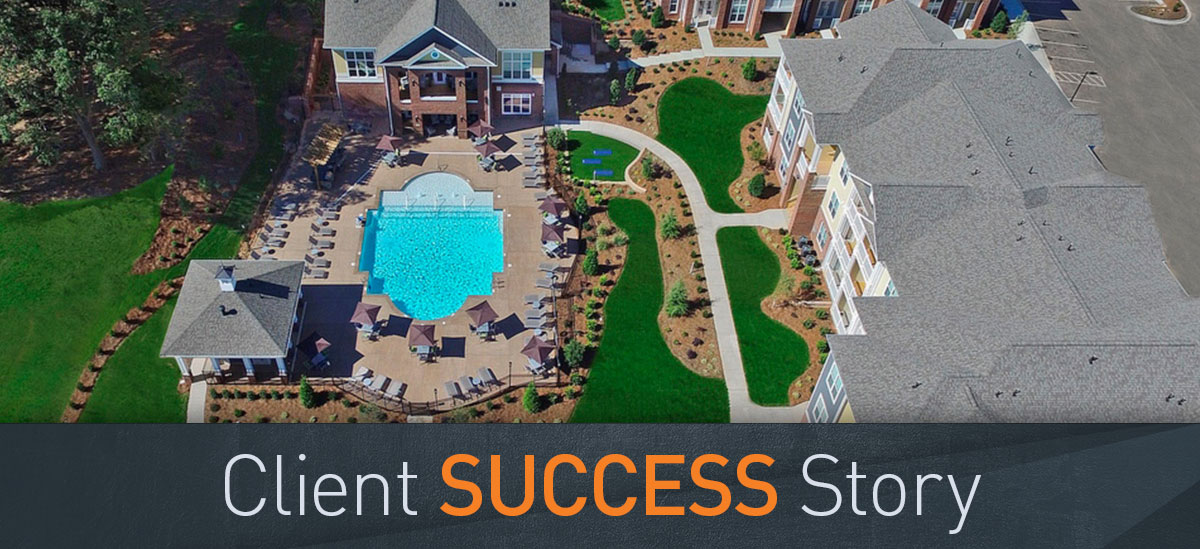 The Rising Rate Environment Challenged RK Investors' Refinancing Plans
As RK Investors completed construction and lease-up of its Residences at Brookline multifamily community in Charlotte, North Carolina, the company looked to PNC, its construction lender, for a takeout solution.
PNC Real Estate proposed various solutions and the company ultimately decided on a 10-year term loan. Working with PNC Capital Markets' Derivatives group, PNC Real Estate provided a 10-year swap associated with the facility in order to mitigate interest rate risk for both the borrower and PNC. The takeout facility allowed the company to increase the loan proceeds in excess of their original construction loan, which will help them fund future projects.
PNC had maintained a relationship with the principals of RK Investors that began while they were with their previous employers. PNC Real Estate provided the original construction loan for the Residences at Brookline community, which comprises 320 units in 17 two- and three-story, garden-style buildings and a separate clubhouse. Conveniently located just eight miles from Uptown Charlotte and 15 minutes from the Charlotte airport, the property was highly attractive and a stabilized project when the owner considered refinancing.
RK Investors wanted to maximize proceeds while minimizing the uncertainties presented by rising interest rates. Recognizing the client's dilemma, the PNC Real Estate team brought in PNC's Derivative Products group. After reviewing a variety of solutions for mitigating the risks of rising rates, the client opted to execute a swap agreement that fixed the all-in interest rate for 100% of the facility for the full term of the loan.
Coordinated with a competitive financing package, the hedging approach helped the client meet its goals.
Neil Kapadia, principal at RK Investors, put it this way, "We are impressed with the capabilities of the PNC Real Estate team and the size and strength of the bank. Including the derivatives group was an important aspect of this deal and we know that PNC will be there for us over time as economic cycles change."