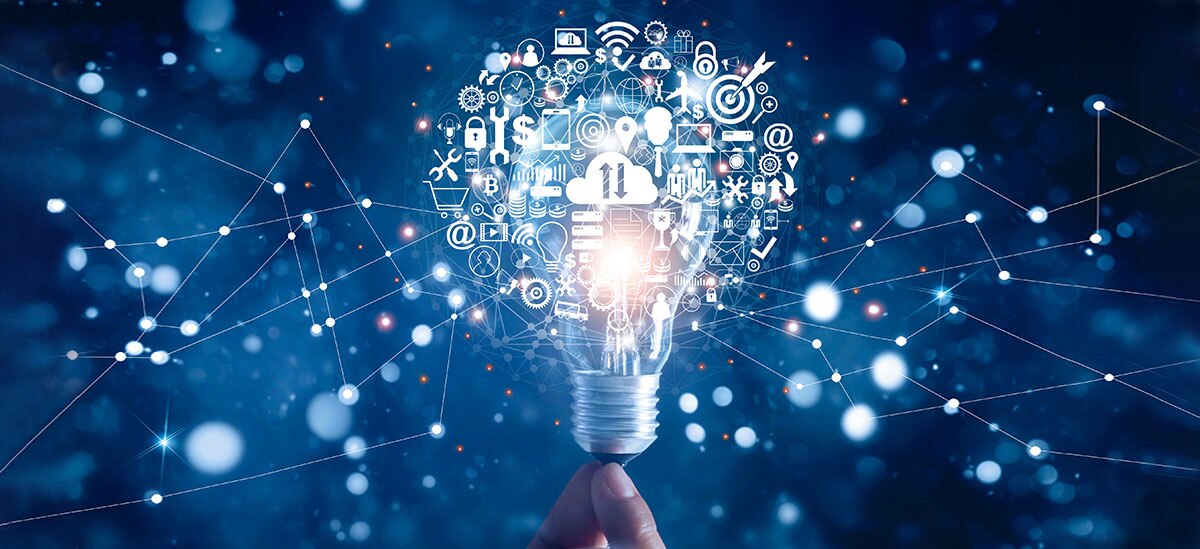 There are some surprisingly easy tactics businesses can use to strengthen their resiliency, including faster and more secure payment processes.
Many of us still use checks in our personal transactions as well as our business activities. In fact, 42% of business-to-business payments are still made by check.[1]
However, the use of checks can be a problem under crisis conditions, with so many working remotely and much of the economy disrupted. There are alternatives your business can employ to make sure that payments are as fast and secure as they need to be while increasing payment efficiency and reducing the cost of processing payments at the same time.
The RTP® network from The Clearing House, the first new payment system in 40 years, is a real-time payments platform that all federally insured U.S. depository institutions are eligible to use for payments innovation. What sets RTP apart from other payment systems is that it delivers payments 24 hours a day, 7 days a week along with enhanced communication capability. The credit transfer limit on the RTP network is currently $100,000.[2]
Let's say you need to secure cleaning services from a new vendor and they're asking for a payment upfront and won't perform services until they receive the funds. If you use RTP, you'll get an immediate confirmation that the money was received at the vendor's bank.
ACH is a good option for getting money to critical vendors, employees or contractors quickly when you don't need the immediacy and communication of RTP. Transactions are typically posted within 24 hours.
Wires are available during business hours and don't have a dollar limit. You can make these payments via your bank's online portal or API for file transmissions.
A card program can be very effective for paying vendors who accept credit cards. When you're making online purchases that you need immediately, cards can enable you to make that payment. They also provide some working capital options because you don't need to pay your car issuer immediately.
The Zelle® Network is a powerful payment network that uses aliases such as a mobile number or email address for the consumer. Many use this for person to person payments. Businesses can use Zelle to pay individuals as well. For example insurance companies are one of the largest users of Zelle to pay insurance claims.
Zelle can be used in a business-to-consumer context. So if you need to get money to an employee or to an individual contractor quickly, Zelle can help.
Managing the receipt of checks is critical. If you're not able to receive payments and not able to process receipts, your company could experience additional strain around cash flow in today's economic situation.
If your company is using a bank lockbox today, that is probably continuing as normal. There's a lot of resiliency and consistency built in when you use a lockbox service from your financial institution. For instance, PNC has nine sites and the ability to shift processing from site to site.
If your company is still receiving checks in your office, and perhaps having someone pick them up for processing, consider mobile remote deposit. Once you've downloaded the app, you can capture and deposit items, moving them into the clearing process. You also have the option of using a scanner to capture those items as well.
Alternatives to the receipt of checks. Are critical customers still paying by check? Your customers could issue payments via RTP, ACH, wire and/or card. If your company doesn't accept card, you might want to review how a card program can accelerate cash flow into your organization.
If you are still receiving checks in the office, you might want to consider setting up a lockbox so the checks can go directly to your financial institution and be posted as quickly as possible.
Online bill presentment and payment is another option that provides easy uploading or direct transmission of billing data and access to data for cash application.
Reports. If you are still receiving paper reports from your financial institution, consider changing your reporting to an electronic version that you can access through your online banking portal. Because chances are that paper report is being mailed to an office that someone's not going into.
eSignature capabilities are being offered by banks to facilitate signing critical documents. Many of these require mobile numbers or email addresses to be available through your financial portal. Be sure your information within your financial portal is updated. If critical documents need to be signed or you need to open up a new account or change a service while you're not in the office, you will be able to take advantage of eSignature capabilities.
Considerations for Facilitating Smoother Operations during Challenging Times
Enable RTP (real-time payment) capabilities so that your company has a contingency plan in place and can get payment acknowledgements and reports online.
Make sure that you've turned on ACH with your financial institution so you can make critical payments at the last minute.
Download a mobile banking app for you and your critical employees. Even when power is interrupted, you may be able to complete transactions through your mobile phone.

Use mobile remote deposit to post check payments to your company's account rather than relying on physical equipment which you may not able to access.
Set up an eLockbox service to post payments to your receivables system without human intervention.
Reach out to your banker to make sure you have necessary apps in place to help you weather the current storm and prepare for the future. You can also fill out a simple Contact Form and we'll get in touch with you.