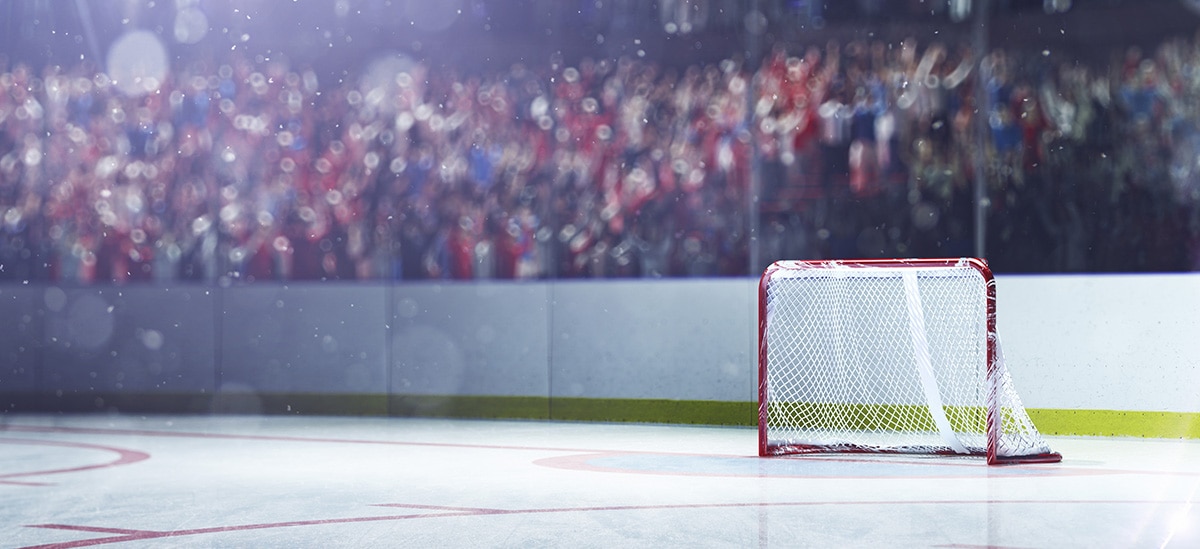 "Do you believe in miracles?" During the 1980 Winter Olympics, the United States National Hockey Team miraculously defeated the Soviet Union National Team (who had won the gold medal in the six previous Olympic Games). It has been written that one of the largest contributing factors to the U.S. win, and ultimately the gold medal, was the team's proactive, aggressive, and offensive approach to team practices and game preparations, driven by their coach Herb Brooks.[1]
Making a significant financial impact
Denials prevention/management and patient payment estimation/collection are two areas in which hospitals have historically taken a reactive approach and continue to fall short from the standpoint of performance. Although providers can correct and resubmit claims, submit appeals to payers, and bill patients 30 to 60 days after their healthcare service has been rendered, these approaches are time-consuming and costly. Hopefully, your organization's approach to these critical functions doesn't require a "miracle" to get it under control. However, by taking an aggressive, offensive strategy to denials and patient payments, organizations can reduce both initial payer denials and final denial write-offs, and significantly increase the timeliness and success rate of patient collections, thus making a significant financial impact, especially in this challenging healthcare reform environment.
The Challenge: Denials Prevention/Management
Few, if any, healthcare organizations are free from the ever-present and growing challenge of denials. However, this should not be used as an excuse to allow denials to occur. The approach should be to understand why denials occur, identify root causes, and then act to do something about them.
Furthermore, ICD-10 implementation is also causing some organizational "heartburn" because of the potential impacts on denial management. Claim error rates are expected to jump from 3% currently to 6–10%, and claim denials are projected to increase 100–200% for two years or more.[2] Additionally, days in accounts receivable are projected to grow 20–40% as a result of ICD-10 implementation.[3] The bottom line is that denials decrease and/or delay revenue and increase operational costs to retroactively remedy.
The Challenge: Patient Payment Estimation/Collection
With an ever-increasing number of employers offering High Deductible Health Plans (HDHPs) as the only option for health insurance, effective point-of-service collections strategies are becoming even more critical than in past years. Minimum annual deductibles for 2015 are more than $1,300 for an individual and $2,600 for a family.[4] Especially early in the calendar year, this creates a scenario in which healthcare insurance companies will simply deny the payment of claims until patients have met their deductibles.
Prior to service, a patient interacts with the provider to schedule their procedure or visit. This point of patient contact offers the provider a great opportunity to collect from a patient at the point of service. By 60 days after the patient's procedure or visit, the opportunity rate can fall as low as 12%.[5] Collecting prior to or at the point of service also can help you to avoid many of the costs associated with patient accounts receivable (A/R) management — including printing and mailing of statements and collections staffing costs. Thus, by taking a proactive approach, providers can improve patient collection performance, avoid related denials, and reduce collection costs.
The Solution: A Proactive Strategy
Due to the complicated healthcare industry environment, it is becoming even more critical to be proactive with managing denials and collecting patient payments and to make collection efforts part of the organization's offensive game plan. Doing so can help organizations to better facilitate the following:[6]
Identifying and understanding the root causes of denied claims and the resulting financial impact
Increasing patient collections while expending fewer resources and cost
Reducing rework and improving cash flow
Developing efficient and effective revenue cycle processes and procedures
Reducing the number and amount of denied claims
Improving patient satisfaction
In an effort to provide more proactive and aggressive solutions to denial prevention/management and patient payment estimation/collection, consider adding the following three plays to your offensive playbook:
Offensive Play #1:
Proactive Quality Control
Resources dedicated to managing complex and critical tasks are required for the successful payment of claims. It is crucial for organizations to monitor the accuracy of data collected during the patient access process to help reduce delays and denials and identify missed revenue opportunities. Tools and technology that enable the collection and monitoring of real-time electronic data are necessary to deliver comprehensive capabilities to address the challenges of today's complex patient access management environments. These types of tools can immediately help organizations reduce denied claims and the associated rework.
More specifically, these tools must have the ability to:
Screen patient access data in real time and alert users of errors
Automate patient access processes to help reduce human intervention
Assign a dollar value to exception-based alert notifications to assist in prioritizing outstanding patient registration issues
Verify and analyze insurance eligibility and benefits based on service
Use predictive analytics and automated authorization transactions to confirm receipt of proper authorizations and referrals
Search for alternative payment sources, including Medicaid
Automatically distribute work via workflow capability
Create reports and allow management to review high-level data via interactive dashboards with drill-down capabilities
Offensive Play #2:
Comprehensive Workflow Management/Prioritization
Hospitals are faced with major environmental changes that have a direct impact on the bottom line, including an increase in the number of days that revenue is delayed throughout the accounts receivable process. Denials and other cash-flow delays can also decrease a healthcare provider's receivables by a significant percentage. Organizations need to effectively manage post-submission claims and denials, and the settlement of patient accounts.
A rules-based workflow platform that helps automate follow-up on active receivables and claim denials can be a game-changer. Dynamic prioritization and escalation rules drive the workflow, which can help staff perform timely follow-up and help you resolve active receivables and claim denials.
An offensive approach to post-submission denials management should include:
Customer-specific business rules to provide a customized workflow
An increased level of automation for managing post-submission claims and payer responses
Real-time collection and analysis of data streams throughout a claim's life cycle
Workflows that move a claim to the next level with less human intervention
Alerts regarding issues that cannot be resolved through automation
Offensive Play #3:
Patient Financial Responsibility Awareness
Organizations need to capture revenue up front during the patient point of contact to reduce time spent on patient follow-up and to accelerate patient collection times. With healthcare consumers having more financial responsibility for their healthcare services, it is important to effectively communicate and educate patients about their financial responsibilities at the time of care.
Critical to this "play" is the ability to empower staff to give patients written estimates of their expected out-of-pocket responsibility after payment by their insurance carrier based on their plan coverage (taking into account any remaining applicable deductible and co-pays).
Such a solution should:
Generate estimates of coinsurance amounts without loading and maintaining payer contracts
Provide estimates for both inpatient and outpatient medical services
Automate eligibility transactions for co-pay, insurance deductible and coinsurance percentage used in the calculation of the patient-specific estimated payment responsibility
Enable patient payment estimation pre-service, point-of-service and on-demand
Produce a customized patient-friendly estimate letter without needing to conduct time-consuming manual calculations
In Summary
A proactive approach to these critical areas of revenue cycle performance is key to operational and financial success. It doesn't take a miracle to effectively take on these challenges, but a proactive strategy will make all the difference.
PNC Healthcare offers a wide range of financial resources and commitment to a deep understanding of your operations to help you deal with the changing healthcare environment and achieve your goals.
---
To learn more about how we can bring ideas, insight and solutions to you, please contact your Relationship Manager or fill out a simple Contact Form and we'll get in touch with you.