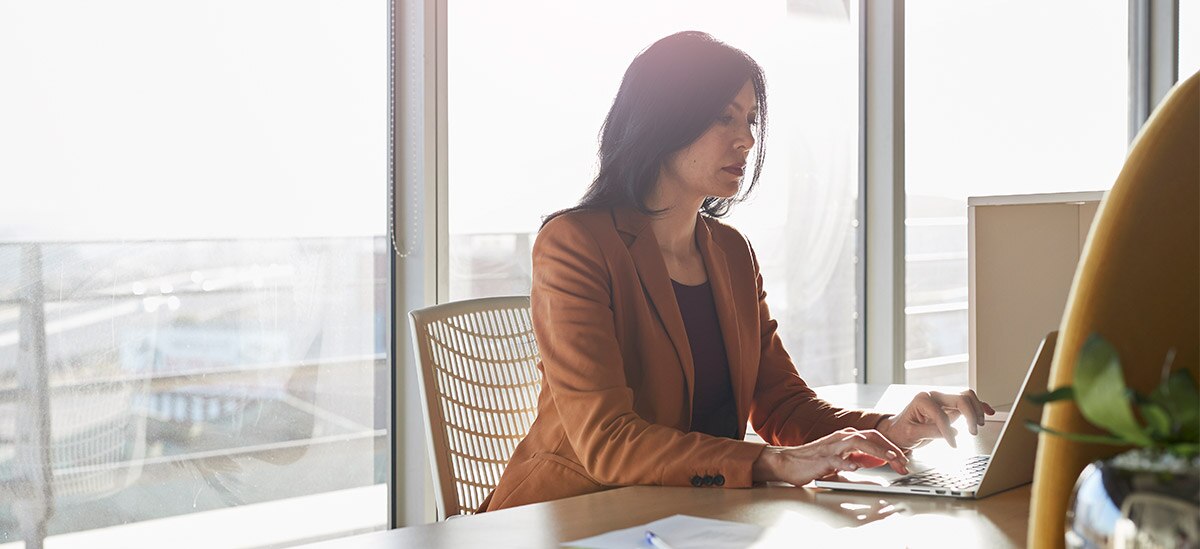 Your company won a large new contract or would like to expand into a new product line, but doesn't have access to the needed capital.
Your company has a history of inconsistent cash flow that limits what lenders can offer to fuel your growth.
Your company would like to acquire a competitor or seek private equity investment.
Your management team or private equity firm would like to buy out current ownership while minimizing the equity required to complete the deal.
Those are a few of the scenarios mid-sized companies and private equity firms find themselves in as they compete in a dynamic business environment. With most lenders looking primarily to the past to determine the magnitude of their financial commitment, achieving access to flexible capital to attain the company's vision can be a challenge. Asset-based lending could be a solution.
What Is Asset-Based Lending?
Asset-based lending allows financiers to look beyond historical financial performance by leveraging company assets as collateral. Lenders can find security in accounts receivable, inventory, machinery, equipment and more to justify extending credit beyond past cash flows. In addition to evaluating historical financial performance, asset based lenders perform a "hands on" due diligence audit of the assets that can be taken as collateral. An asset is evaluated for its value and an advance rate is applied. For example, advance rates could be 80% of current receivables, 60% of the orderly liquidation value of machinery and equipment or 50% of inventories. Advance rates, among other factors, determine the "asset base" from which the lender can calculate how much credit they can extend in the form of a revolving line of credit and/or term loan. After the loan commences, lenders monitor the value of the assets and the company's financial performance by having the company create a weekly or monthly report called a "borrowing base certificate" that serves as the catalyst for line of credit availability.
Advantages of Asset-Based Lending
Although asset-based loans usually cost more, lenders typically take more risk to extend additional capital to companies that don't have a consistent historical performance or have experienced some other business challenge. Increased risk means there is increased cost. When companies can't access conventional loans to power the business, it's clear asset-based lending has strong advantages. It can help companies access financing when options are limited and provide a lifeline when a company needs to get over a financial hump or business growing pain. Below are four key scenarios to utilize asset-based lending.
Seasonal Businesses
Asset-based loans work well for companies with seasonal sales cycles.1 Many manufacturers and distributors experience cyclical revenue, either because oftheir market or their industry. For example, retailers who specialize in construction materials will experience higher sales in warmer months. A company like this would need to build assets and inventories in advance of their busier season. Borrowing based on cash flows may not offer the available credit to sufficiently fund their busiest seasons, while leveraging the asset base creates liquidity when it's needed most.
Rapid Growth Companies
Rapid growth companies may experience a similar need for asset-based lending.2 If a mid-sized manufacturer signs a contract that is going to rapidly expand production and its historical cash flows don't indicate an ability to borrow capital for growth, the company would need additional capital to fuel expansion and look toward their asset base as security for their new endeavor to position themselves to effectively scale their enterprise. The additional access to capital allowed by an ABL structure could allow the company to comfortably add staff, inventory and other assets to support growth before revenue from the new agreement begins.
Private Equity Companies
Finding the right capital structure for private equity firms and their portfolio companies can be challenging. Since the cost of debt is typically cheaper than the deployment of equity capital, it drives a need for creative lending structures in most sponsored scenarios.
In addition to asset-based lending's ability to look beyond historical financial performance, the nature of asset-based lending also offers expanded financial flexibility. Since capital availability can grow with the value of the asset base, an asset-based lending structure can not only potentially maximize access to debt capital for the acquisition, but can grow with the portfolio company as the private equity influence and growth plans take hold.
Companies in an Ownership Transition
Often, owners of mid-sized companies find the majority of their wealth tied to the business. The net worth can be substantial, but it's also relatively illiquid. So when the owner wants to retire, the ownership group needs to move on to other challenges, or the existing ownership is seeking equity investors to find new opportunities for growth, asset-based lending is a strong alternative. By leveraging the asset base, the company can drive more capital to complete an ownership transition than would typically be obtained through cash flow lending. This additional "leverage" might pose too much risk for many lending relationships, but the additional security offered through asset-based lending can enable a successful transition.
Do you have a lending relationship that helps you capitalize on opportunity today?
With more than 1,500 deals closed with mid-sized companies and private equity firms over the past nine years, PNC Business Credit can be a resource to help you determine if asset-based lending is right for you. Contact Us or go to donedeal.pnc.com to learn more.