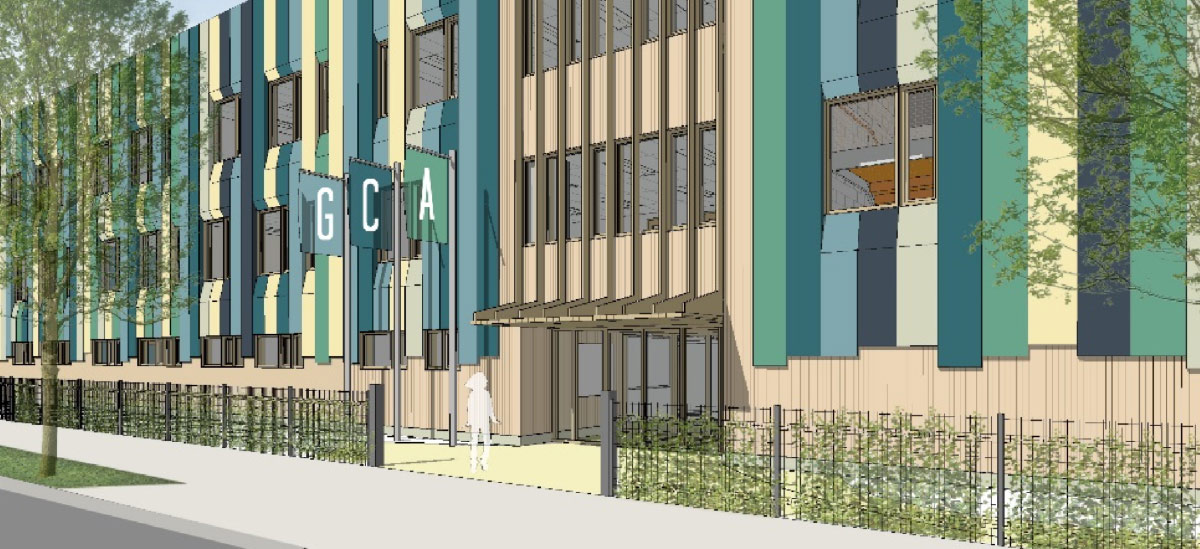 Date: 2018
Location: The Bronx, New York City
Financing Type: Senior secured debt
The Turner-Agassi Charter School Facilities Fund, a joint venture between Turner Impact Capital and tennis legend Andre Agassi, is a social impact investment fund that provides bridge development support for outstanding charter schools. The fund is positioned to invest more than $1 billion to develop schools in low- to moderate-income communities throughout the United States.
Including schools currently under construction for 2020 opening, the fund will have developed 103 charter schools on 52 campuses, yielding more than 55,000 student seats. The facilities are typically leased to the school, which can in turn purchase the property once it is stabilized.
The Grand Concourse Academy Charter School in the Bronx, with its record of strong performance, was a natural for the sponsor. Founded in 2004, the school needed a new facility in order to meet its goal of serving 800 students in kindergarten through eighth grade.
Having worked with PNC's Public Finance group on a similar project in North Carolina, Turner-Agassi turned to the bank due to its understanding of the charter school segment. PNC offered experience in providing financing up through stabilization so that the schools could then tap the public bond market to purchase the facility. PNC underwrites the transactions based on the underlying credit of the school.
Understanding the sometimes-complex New York City lien regulations was also essential to completing the transaction. In addition, the life of the loan extended beyond the length of the school's existing charter, presenting a potential risk. However, Grand Concourse Academy's academic performance was so outstanding that the school received its charter renewal eight months in advance, mitigating the risk.
Turner-Agassi is now constructing a three-story, 50,000-square-foot building for Grand Concourse comprising classrooms, meeting rooms, a library, a student lounge and a gym. The project broke ground in February 2018 and will be delivered in the summer of 2019.
In discussing the relationship with PNC, Glenn Pierce, President of Turner-Agassi, noted:
We value working with a financial institution who truly understands the needs of the charter school space and can close a transaction efficiently. Ease of execution is important to us.