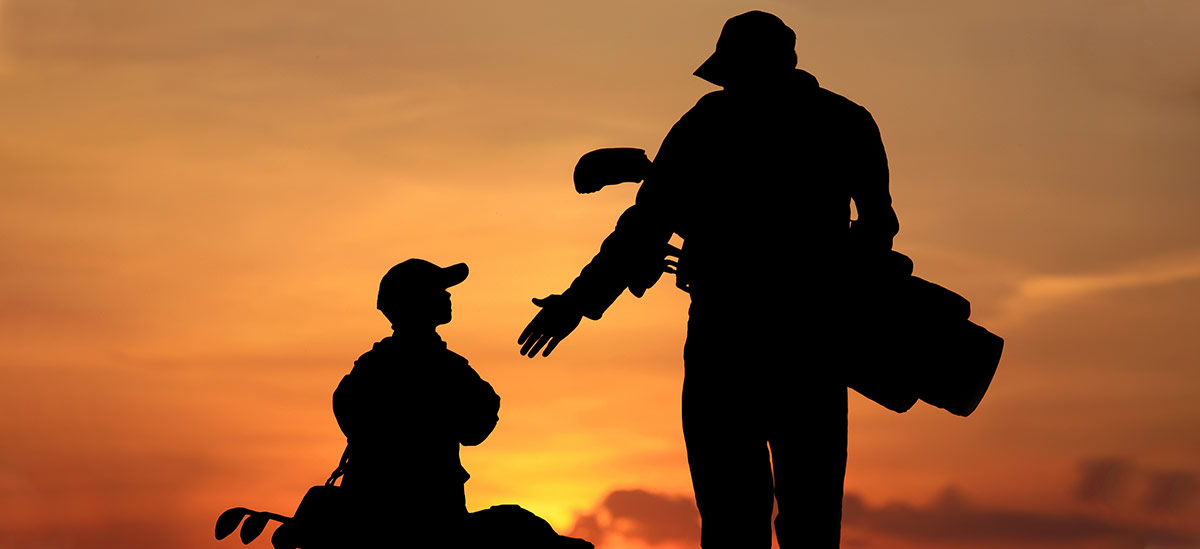 In 2012, PNC saw a unique opportunity to make a lasting impact within the Orlando community. It came in the form of a naming rights sponsorship of the annual PGA golf tournament known then as the Father Son Challenge. While the family-focused event – now called the PNC Championship – showcases some of the best professional golfers in the world, PNC saw its involvement extending beyond the greens.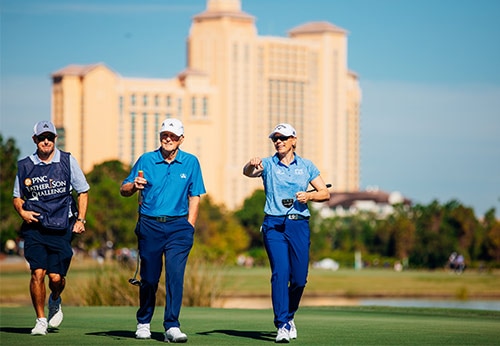 What began in 1995 as a tournament that allowed professional golfers to play alongside their sons, expanded to include daughters and even grandchildren. In 2017, the tournament, jointly owned by IMG and NBC Sports, evolved allowing the game's younger champions to compete alongside their amateur fathers. In 2019, the event saw its first female Major Champion, Annika Sorenstam, play alongside her father.
This year marks the first year of the renamed PNC Championship, a name that reflects a fiercely competitive and inclusive golf tournament. The event will be held Dec. 17-20, and will be headlined by Tiger Woods, owner of a remarkable 82 PGA Tour titles, playing alongside his 11-year-old son Charlie.
Enhancing the lives of children and families in the Orlando community
Much like the tournament has grown and evolved, so has PNC's commitment to delivering for the Orlando community.
"Strengthening the communities where we do business is a large part of who we are at PNC," said Lou Cestello, head of Regional Markets. "The PNC Championship has provided opportunities for us to impact those in need through golf – it has enabled us to enhance the lives of countless children and veterans through charitable contributions and special events held during tournament week and all year long."
Through a relationship spanning decades, PNC has donated $1.35 million to support the Orlando community. These contributions have funded programs that coincide with PNC Grow Up Great® helping children from birth through age five develop a life-long passion for learning.
PNC continues a long-standing partnership with the Arnold & Winnie Palmer Foundation. Arnold Palmer was instrumental in bringing the PNC Championship to life and PNC is proud to not only keep Arnold's memory alive but to deepen his legacy in the Orlando community. This year, PNC and the Palmer Foundation are celebrating the completion of a multi-year effort to revitalize Lake Lorna Doone Park. Proceeds from the 2019 PNC Championship helped fund the Winnie Palmer Nature Walk, an engaging educational experience within the park for Orlando's youngest learners. This year's championship will support the continued development of STEAM-based learning opportunities, including the distribution of nature discovery backpacks for local children and their families to explore the walk through a focused curriculum.
Supporting military veterans and community centers through golf
The PNC Championship also has a strong military focus, which aligns with PNC's commitment to the military community and their families. PNC has long supported hiring our military veterans, creating initiatives aimed at attracting and retaining veterans while helping them transition to the corporate world.
The annual golf tournament provides another opportunity to thank the men and women of the armed forces. While this year's event will be played without fans due to COVID-19 restrictions, the tournament has offered free admission to all active military, reservists, retirees and their families and featured special events and golf clinics hosted by players in the field.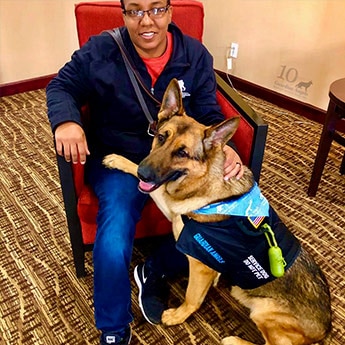 PNC continues its support of the military to make a significant difference in a veteran's life. In 2020, PNC will again partner with Guardian Angels Medical Service Dogs to pair a service dog with a disabled veteran, enabling them to lead a life of dignity and independence. Guardian Angels donates service dogs to veterans in need, they also hire veterans and have recently received the Department of Labor's 2020 Hire Vets Platinum Award. This marks the fourth year PNC has partnered with Guardian Angels or K9s for Warriors in support of military veterans.
This year, PNC also will supply funding to purchase golf equipment for programming at five new community centers around Orlando through First Tee-Central Florida. The organization helps young people develop important life skills such as sportsmanship, confidence, interpersonal skills and resilience through the game of golf. During tournament week, PNC will host a small number of First Tee participants for a putting clinic and career development presentation where they will learn about pursuing a career in sports from professionals at PNC, IMG and NBC. The clinic will be held in line with proper COVID protocols.
"The PNC Championship is about investing in our community through our sponsorship," said Cestello. "What really makes this tournament special is the different people it brings together – from golf professionals, their families, local children and veterans. When you step back and think about the lives this tournament has touched it's really inspiring to know that PNC has had a hand in that."