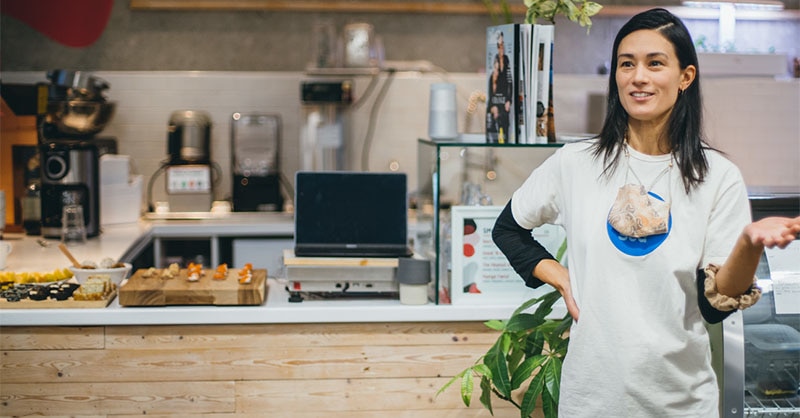 The face of entrepreneurship is changing in America with more and more women and nonbinary individuals taking the reins of business ownership. But while the demographics of business owners begin to better reflect the population in general, a significant gap remains when it comes to needed access to capital to start a business.
According to a July 2022 report from the World Economic Forum, nearly half of all new businesses started in the United States in 2021 were opened by women - up from 28% of new businesses in 2019[1]. Only a small percentage of those, though, receive private funding, despite women business owners saying it's the single factor with the most potential impact for their business[2].
"Access to capital is a complex issue, especially for new businesses, because banks generally cannot provide conventional financing to companies with less than a three-year track record," said Beth Marcello, head of Women's Business Development at PNC. "We've also seen that women typically aren't willing to leverage their home or personal credit to finance a startup, even when they believe in it with all of their heart and soul."
PNC Bank + Coralus Collective

In effort to help reduce the credit gap for women, PNC is stepping up its partnership with the global nonprofit Coralus (formerly SheEO), a provider of 0% interest loans, mentorship and support to underrepresented entrepreneurs. The new PNC Bank + Coralus Collective, a cohort of entrepreneurs and financial advisors collaborating for growth and success, combines the advantages of the Coralus ecosystem, with the financial expertise and resources of PNC.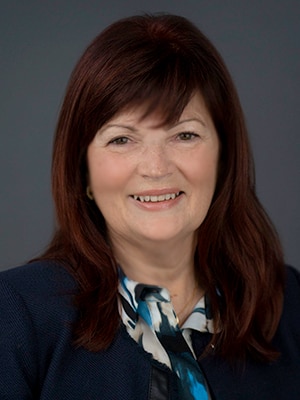 Beth Marcello
To establish the Collective, PNC covered the $1,100 annual contribution for 100 entrepreneurs to join the Coralus community as Activators. In addition to the benefits of Coralus membership, participants in the Collective are paired with a local PNC-Certified Women's Business Advocate (WBA) to serve as a sounding board and gain access to PNC financial workshops and idea-sharing sessions.
"We're excited to provide the amazing Coralus support system to 100 women entrepreneurs," Marcello said. But this expansion of our partnership with Coralus is also significant because with every 100 new Activators, Coralus can provide another no-interest, no-fee loan to a woman or nonbinary entrepreneur.  Thanks to PNC's support of the Collective, Coralus is providing six U.S. entrepreneurs with financing this year, up from five in 2022."
The first cohort of the PNC Bank + Coralus Collective was selected in the Fall of 2022. Monthly networking sessions connect these new Activators to other members of the Collective where they can discuss issues and share resources.
The other Activators "were warm and charming, offering suggestions on what I could do and how," said Sheri Allen-Reeves, Activator and nonprofit leader in Chicago - of an initial networking session. "I'm gaining knowledge and best practices from business owners like me, and we are learning together. It's not intimidating because we're all women doing our best and trying to make it happen for ourselves and other women worldwide — an amazing thing."
Growing a partnership
The Collective builds on PNC's initial support for Coralus, an outgrowth of PNC's longstanding commitment to supporting women financial decision makers. This commitment is reflected in the ongoing work of PNC's now more than 4,700 WBAs coast to coast who are dedicated to supporting the financial success of women, including those who own and/or lead businesses.
These and other longstanding efforts are reflected in PNC's initiative Project 257®: Accelerating Women's Financial Equality.  Project 257 was inspired by a 2020 World Economic Forum report that notes that at the current pace of progress, it will still take women 257 years to catch up to men economically.
Project 257 celebrates efforts that are helping reduce that gap, including the work of PNC's growing corps of WBAs and the company's $1.257 million commitment to Coralus.
While 2023 is an initial year for the PNC Bank + Coralus Collective, it's only the first of what is a continuing commitment to the success of women and nonbinary entrepreneurs. Applications for the 2024 Collective will open in Fall of 2023.
"It feels like progress every time a woman entrepreneur obtains a loan or asks for support in the Coralus community and receives it, but we know that we can't close a 257-year economic gender gap alone," Marcello said. "We hope our Project 257 commitment inspires others to help make real progress toward equal access to funding, pay equity, and new opportunities for women in the workforce."