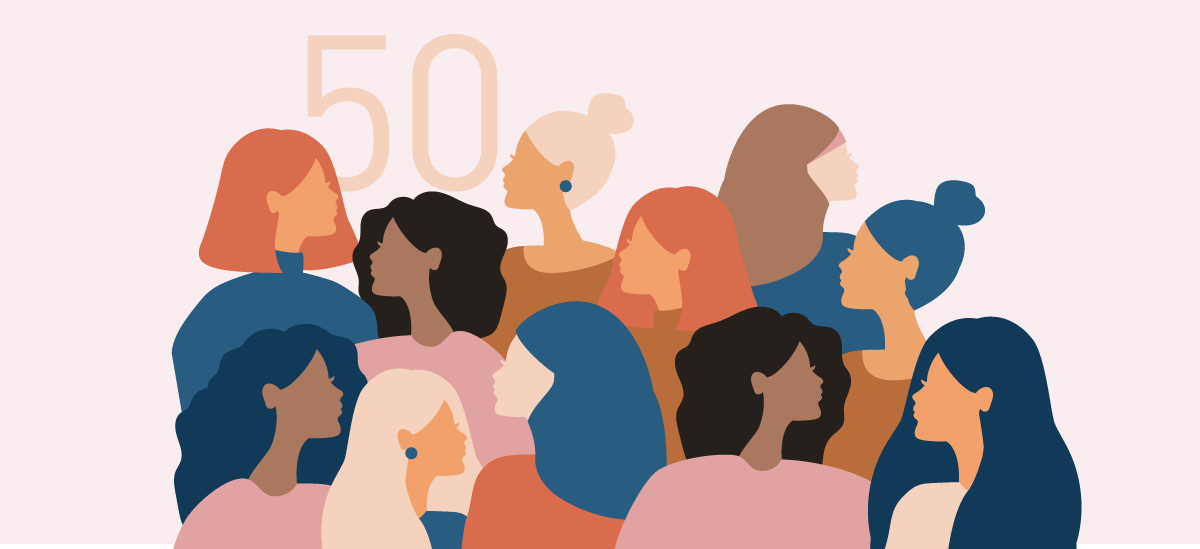 Title IX of the Education Amendments Act of 1972 – "No person in the United States shall, on the basis of sex, be excluded from participation in, be denied the benefits of, or be subjected to discrimination under any education program or activity receiving federal financial assistance."
Title IX, the sweeping educational equality bill signed in 1972, turns 50 years old this summer. Though widely recognized for its positive effect on women's collegiate sports, the far-reaching impact of Title IX extends far beyond athletics, where it continues to help level the playing field in education and in the careers that follow.
As a former college soccer player, PNC's Louisville Regional President Kristen Byrd knows first-hand the impact of Title IX – and, more specifically, sports – has had on her professional endeavors.    
"When we think about how Title IX has empowered women in education, it's easy to see that its impact extends far beyond the scope of sports," said Byrd. "Looking at just the business landscape, there are countless women business leaders – including myself – who have been the beneficiaries of athletic scholarships that led to academic experiences and leadership opportunities."
Here are just a few of the benefits that stem from the passage of Title IX that continue to influence women throughout their educational and professional careers:
More women are attending college and earning degrees. In 1972, women earned seven percent of law degrees and nine percent of medical degrees.[1] Today women account for nearly half of the law and medical degrees conferred in the U.S. In addition, more women work in higher education today, with the number of women among tenure track professors in STEM increasing threefold since 1979.
Women students are now protected from being forced out of school or into less academically challenging – and financially rewarding – courses of study as a result of pregnancy. Women teachers are also legally protected from losing their jobs, either by being fired or forced to quit when they become pregnant. 
More opportunities to participate in sports – afforded by Title IX requirements -- have translated into professional achievement. A global study[2] of C-suite executives between 2013 and 2016 uncovered a direct correlation between athletics and business success: 94% of women executives have a background in sports (over half at a university level) and 80% of women Fortune 500 executives played competitive sports.
PNC has a long history of sponsoring women's sports organizations, from races and professional soccer to esports, reflecting PNC's dedication to diversity and inclusion, as well as the emphasis PNC places on engaging its customers and communities through sports.
We are further committed to developing educational opportunities, specifically through PNC Grow Up Great, as well as community programs that foster education for young women pursuing STEM careers.  PNC's dedication to sports and educational opportunities for women intersect in its sponsorship of Women in Motorsports, an initiative supporting PNC's national narrative to empower women and promote gender equality. The program aims to propel the next generation of female engineers, mechanics, and other motorsport-related careers.  
As a former student athlete who served as captain of her college women's soccer team and was part of high school basketball team that advanced to the Kentucky state championship, Byrd sees sports as a way to cultivate talent and character for future leaders.
"For me personally, the opportunity to participate in sports helped me to hone and develop skills that came naturally to me," said Byrd. "I have always been competitive and had the desire to be a leader and a team contributor. Sports gave me the license to activate these qualities at an early age, and I hope to share that same experience through the youth sports teams I coach today.
 "PNC Bank is committed to achieving equity for all," said Byrd, at a virtual panel discussion hosted by the Louisville Sports Commission on the 50th anniversary of the day Title IX was signed into legislation. "Through initiatives such as the bank's Project 257℠: Accelerating Women's Financial Equality, we are leveraging our influence and resources to help close the 257-year gender economic gap. It's an initiative that mirrors the ultimate objective of Title IX: to level the playing field for girls and women."