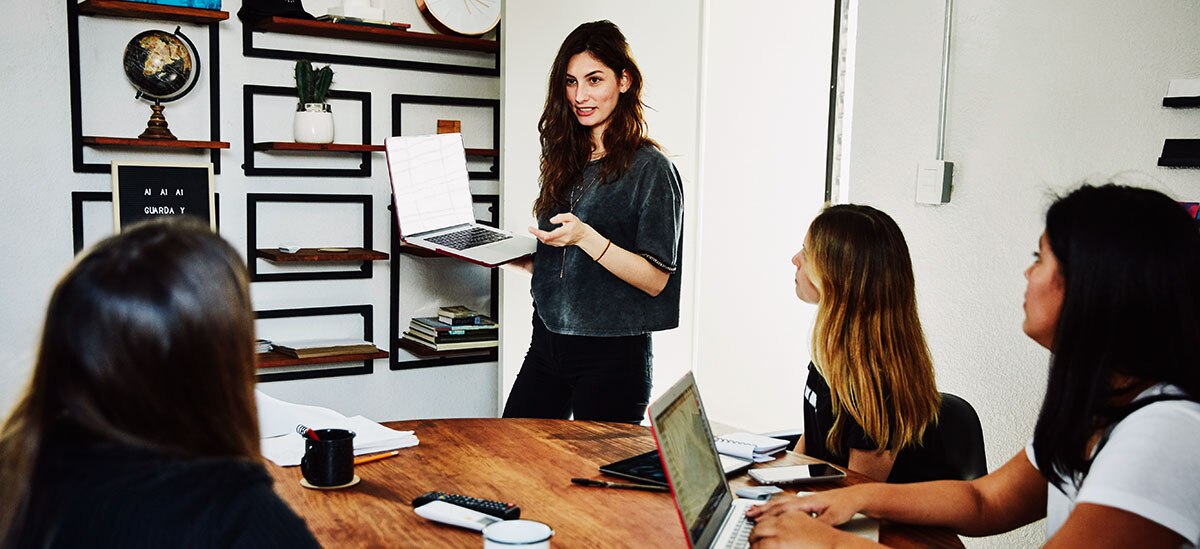 Women in the United States make up nearly 50 percent of the workforce and 40 percent of business owners. But the women who will achieve financial equality haven't been born yet. In fact, they won't be born until 2255, based on the World Economic Forum's 2020 Global Gender Gap Report, which found that the current pace of progress, it will take another 257 years for women to catch up to men economically.
"I don't know anyone who thinks this is an acceptable timeline," said Beth Marcello, director of PNC Women's Business Development. "As a financial institution that prospers when our customers prosper, it makes perfect sense that we would want to help tackle the economic gender gap."
While PNC has been working for more than two decades to help level the financial playing field for women, the ongoing pandemic and resulting economic impact have served to widen rather than narrow the gap. With that in mind, PNC has launched an enterprise-wide initiative to accelerate women's financial equality, both in and outside of the bank.
Through Project 257SM: Accelerating Women's Financial Equality, PNC plans to make a more meaningful impact across four areas that are largely driving the economic gender gap:
Access to capital
Unpaid domestic work
Underrepresentation in high-growth and high-paying jobs
Pay disparity
"Project 257 directly aligns with our brand purpose," said Marcello. "When we accelerate women's financial equality — for our customers and our employees mdash; we are making a positive difference, leveraging the power of our resources to help all move forward financially."
At the same time, this isn't only a women's or PNC issue. "A recent Federal Reserve Bank of San Francisco study found that if women were participating equally in the workforce, it would generate more than eight million more jobs and an additional $1.1 trillion in consumer spending," Marcello added. "That's an economic impact that everyone should get behind."
Improving Access to Credit
As part of its efforts to increase access to credit for women -- one of the key obstacles facing women-owned businesses today — PNC has committed $1.257 million over the next three years to SheEO, a nonprofit organization that provides zero-interest loans to select women- and nonbinary-led ventures. Ventures are selected, funded and mentored by Activators, who identify as female or nonbinary and include more than 50 PNC employees who received "Activations" as part of PNC's partnership with SheEO. Activators' financial contributions go into a perpetual loan fund for Ventures, who have five years to repay their loans back to the fund.
---
Learn more about PNC's Project 257SM and how you can become a SheEO Venture or Activator at pnc.com/women.