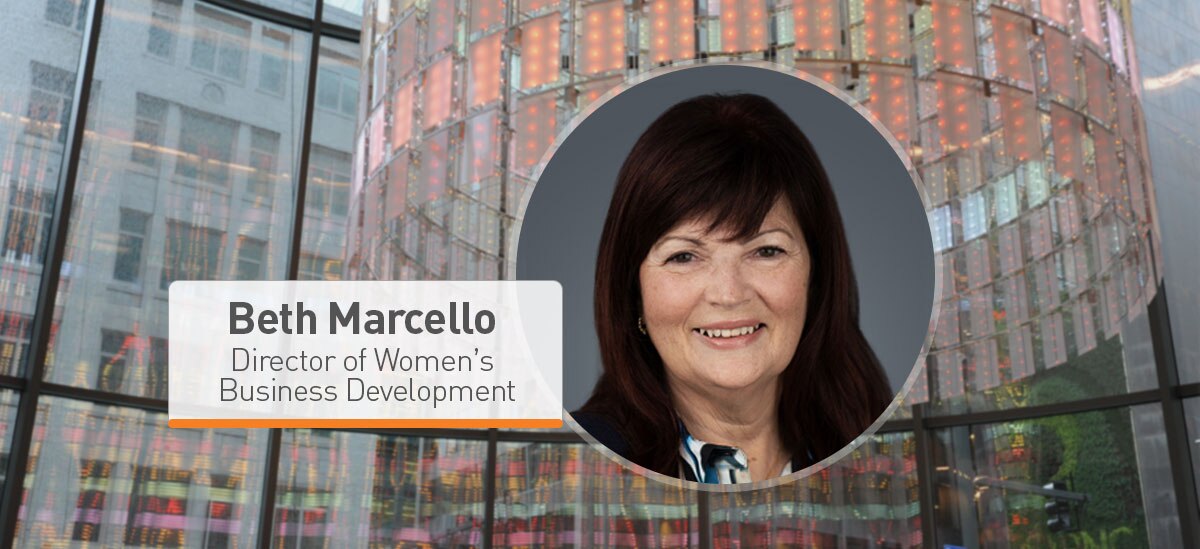 Before the Women's Business Ownership Act1 was passed in 1988, women were required to have a male relative as their co-signer on business loans. (The definition of "male relative" could range from a woman's husband to her own child.) While the primary motivation behind the Act's passage was to establish greater equality for women – even the bill's number (HR5050) reflects that objective – it would also give the United States an economic advantage generated by the increase in business growth, and it has been largely successful.
Much has changed in the intervening 35 years, but the foundational message remains: Women can be a driving force of economic growth in the United States. In 2021, the number of women entrepreneurs nearly equaled the number of men entrepreneurs. And at the beginning of 2020, women's labor force participation had reached 58%, nearly a three-fold increase since 1920. Without this increase of women in the U.S. workforce, household income growth would be a half-century behind its current level.
As more of us are working and flexing our purchasing power, women now represent as much as 80 percent of all consumer purchasing2, and a recent survey3 women shows that three-quarters of women under 45 say they are managing their money on their own; fully half of women over 55 are also controlling their own assets.
Fostering and supporting women as a powerful economic driver has been my passion project for decades. What we began in 2006 as a single day to highlight the economic impact of women has now evolved into a full-blown Women in Business Week. It's become our tradition each May to recognize the enormous role that women play in our economy. Women in Business Week recognizes how important female financial decision makers are to PNC's success, and it serves as a reminder that there is still work to be done to achieve gender financial equality.
This year marks our 12th annual Women in Business Week. Our intent is to provide a week of useful, thought-provoking and inspirational content for women across the financial spectrum – from business owners to CEOs, from women at the beginning of their careers to household decision-makers. Our virtual programming is complemented by activities and events hosted by PNC's local leadership teams that create forums for our customers to connect with one another and for us to connect with them.
This year's webcasts draw on our relationships with companies and organizations across the country that are aligned with our mission to accelerate women's financial equality and close the economic gender gap, the purpose of our Project 257SM: Accelerating Women's Financial Equality. We established Project 257 to help close the 257-year economic gender gap identified by the World Economic Forum's 2020 Global Gender Gap Report. According to the report, if progress continued at its current pace, it would take women two-and-a-half more centuries to economically catch up to men. That's not fast enough for us. As a bank, we've identified several key areas where we believe we can have an impact in shortening that timeline, and several of these areas are discussed by our 2022 Women in Business Week speakers:
Underrepresentation in the Workforce – "The Women Who Built the Brand: Making PURELL a Household Name" tells the story of the company that helped the world survive the pandemic through the lens of its third-generation leadership team of women. A related conversation ("The Heart of Women's Healthcare") focuses on the underrepresentation of women in medical research, particularly in heart disease, the leading cause of death for U.S. women, and the work of several pioneering women to turn the tide.
Unequal access to credit – "Radical Generosity: Changing the World for Entrepreneurs" offers perspectives from two entrepreneurs who are benefiting from a no-interest, no-fee loan from the global nonprofit SheEO. One of PNC's more than 50 employee SheEO Activators will moderate the conversation.
Financial inequality – Two sessions will focus on ways that women can progress toward financial wellness, including "Financial Freedom: Getting Savvy about Money" and "Women Moving Markets: A Force for Social Change," a panel discussion moderated by the Boston Globe.
Achieving women's economic empowerment is an enormous task, but it's a goal worth working to achieve… for all of us. The benefits of women's economic participation are undisputed. A recent paper published by the Federal Reserve Bank of San Francisco found that labor market disparities by gender and race cost the U.S. $2.6 trillion4 in unrealized GDP in 2019. And the gap is expected to keep growing, reaching $3.1 trillion by 2029 unless we join forces to reverse the trend. During the coming PNC Women in Business Week, and throughout the year, PNC will continue its efforts to support women as employees, as business owners and executives, and as financial consumers, as we work to accelerate women's financial equality.