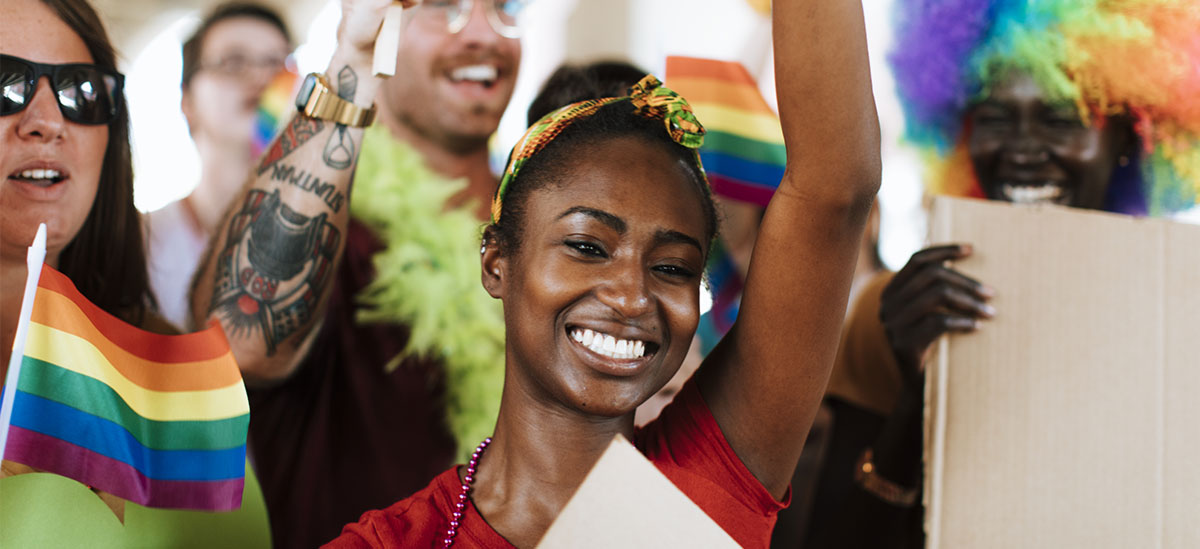 Pride. Liberation. Struggle. Authentic. Free.
These are just a few of the words PNC employees used in an open forum across the company to describe what coming out -- publicly sharing one's gender identity and/or sexual orientation -- means to them. Whether coming out to one person, several people or a broader group, it is deeply personal and can have a profound impact on the lives of people within the LGBTQ+ community. With National Coming Out Day on Oct. 11, we celebrate the LGBTQ+ community and the progress made over the last 32 years to create and foster a safer world in which we can all live openly and authentically.
While we recognize the bravery and courage of those who have chosen to come out, we also acknowledge the importance of supporting those within the LGBTQ+ community to come out in their own time, on their own terms, and when, and if, they feel safe and ready to do so.
"When I was younger, I was constantly bullied for who I was, something I could not change. I was lonely and scared," said Eric Volk, a retail banking teller in New Jersey. "When I finally came out to my mother, her response was, 'I already knew. I'm your mother, a mother knows, and I love you no matter what.'"
The initial fears about coming out resulted in a positive experience for Eric, but not everyone has the same supportive environment. Another employee described his coming out to his family as a "struggle" that took years to overcome. In the end, he says he's thankful for the journey and that his struggle helped him better understand himself and how he can support others who may have a similar experience.
A different world
Looking back, it's hard to believe how different the world looked just 32 years ago. Marriage equality was a distant dream that would not be federally recognized until 2015, conversations about whether same-sex partner benefits could extend to health insurance plans were just beginning, and workplace protections for the LGBTQ+ community were left up to individual companies. In fact, it wasn't until this year that LGBTQ+ employees officially became protected from workplace discrimination, when the Supreme Court declared the historic Civil Rights Act of 1964, which outlaws discrimination based on race, color, religion, sex and national origin, also extends protection to LGBTQ+ employees.
The progress of the last few decades could not have been achieved without a great deal of courage. Courage was also a resounding theme that emerged as we listened and learned from our employees.
"Before joining PNC, I was unsure if I would ever come out," said Sarah Kutchko, a corporate and institutional banking solutions specialist. "Support from my colleagues, managers and leadership helped me to feel comfortable in my own skin and has empowered me to live an authentic life."
"Coming out is a courageous act, and on National Coming Out Day, that courage remains essential to our continued progress toward full equality for those who are LGBTQ+," said Jose Cabrera, an inclusion consultant and member of the PNC Proud employee business resource group leadership team.
This National Coming Out Day, we thank those who have come before us and paved the way. Their courage inspires us to continue to build a better, safer and more inclusive world.