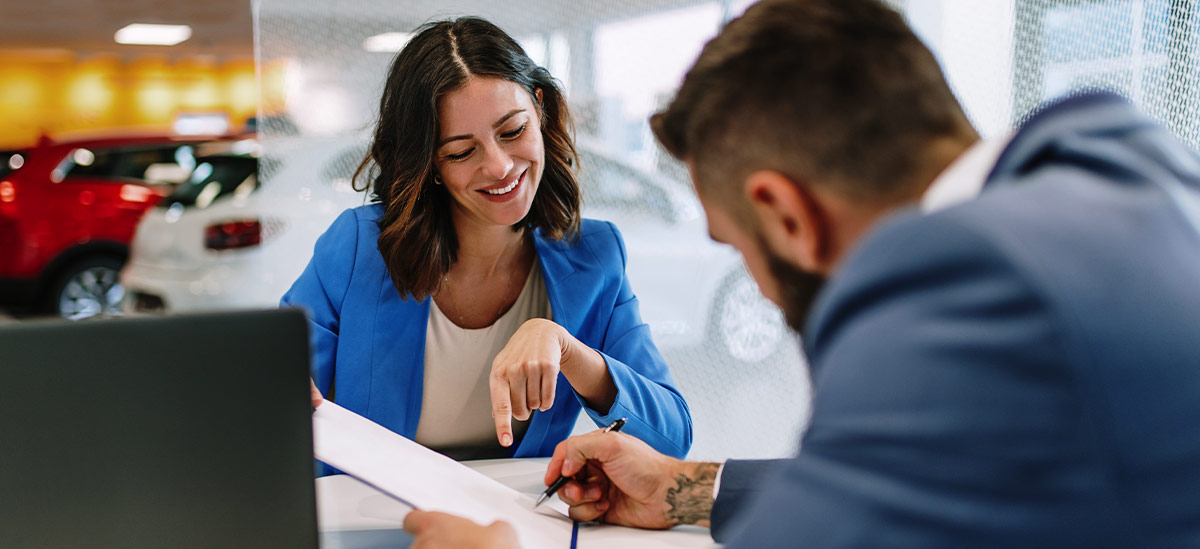 Sometimes the best new-to-you vehicle isn't one that's in your home state. Maybe there's a car across the border that's a better deal, maybe it's a rare vehicle or trim level that you can't find in your state, or maybe you've inherited a vehicle from an out-of-state relative. These situations might make you wonder, "Can I buy a car in another state?".
For Starters: Can You Buy A Vehicle Out Of State?
The good news is it's possible to buy a car from out of state and register it in your home state. The process is a little more complex than just popping on down to your local dealership, though, because every state has a slightly different system for registering a vehicle and different sales tax too.
Key Considerations When Buying Out Of State
Buying a vehicle out of state is different for everyone. The barriers you'll face depend on your location, your state's policy and regulations for motor vehicles, and the vehicle's condition. However, there are considerations common to almost every out-of-state purchase, and these include:
Sales Tax
Buying a vehicle in a state with lower sales tax can be tempting. Unfortunately, you can't save money this way. Sales tax is almost always paid in the state you register the vehicle, not the state you buy it in, so you'll still have to pay sales tax to register the car in your home state.
Registration Requirements
Every state has its own registration requirements. These can include:

Safety inspections

Emissions inspections

Insurance requirements
For example, every out-of-state vehicle in New York must undergo a safety inspection before it can be registered and again every 12 months after that.[1]
Also, California has strict emissions and smog controls that your vehicle must meet to be registered in that state.[2] If you're buying a used car to take home to California, make sure it is "50-state emissions certified". This means it has emissions and smog control systems that make it legal to sell and register in all 50 states.[3]
Vehicle History
You should always get a record of the vehicle's history. Private sellers and dealers can access vehicle reports from the Department of Motor Vehicles (DMV) in their home state, but it's also a good idea for you to source your own report.
Vehicle history reports from places like CarFax will search every state and even Canada[4] to make sure the car you want is clean and clear of liens or accident write-offs.
A lien is a restriction the lender or finance company places on a vehicle. It may even be placed by a mechanic shop or storage provider. No matter why the lien is there, your vehicle can't be registered in your name until the lien is cleared.[5]
If an insurance company has written off your car after a claim, you may be unable to register it in your state.[6]
Logistics and Getting Your New Car Home
Depending on where you live, the logistics of buying a car out of state might be difficult. If you live near a state border, it might be as simple as walking or driving to the lot or private seller and buying the car. On the other hand, if you live in the middle of a large state, it might be more difficult to get your new ride home.
Check to see what towing or shipping costs might be before you commit to purchase. Also, make sure it's legal to drive a vehicle from out of state using temporary tags or moving permits. Some states make this easier than others.
For example, California issues one-day moving permits for the purposes of vehicle inspection.
Steps To Buying A Vehicle Out Of State
Buying a car out of state requires a little more thought and planning. The steps are largely the same if you buy from a private seller or a dealer.
Make sure you actually want the vehicle. Get as many photos, videos, and as much information on the car you're looking to buy before you buy it.
Top tip: Get a vehicle inspection from an independent third party or mechanic to make sure the car is in good condition.
Verify the vehicle history. Get a report from the seller, but also consider ordering your own vehicle history report from CarFax or TrueCar before you proceed. The fee is relatively small even if you don't already have a dealer account with those companies. You'll need the Vehicle Identification Number (VIN) to order this report.

Double-check the insurance and registration requirements in your state by visiting the DMV website.

Get insurance for your new car.

Organize a temporary registration (if you plan to drive the vehicle home).

Have the car inspected for emissions and/or safety if required by your state.

Visit the DMV with proof of insurance and a certificate of inspection (if required), and pay the sales tax and licensing fees to the DMV.

Drive away in your new car registered in your name.
Pros and Cons Of Buying A Car In Another State
You might be buying a car out of state for all sorts of reasons. Sometimes, the options in other states are cheaper. Other times, the same car might be in better condition in other states. For example, Texas has a drier climate and doesn't use road salt during winter to de-ice the highways, so vehicles there are often less prone to rust than the same car might be in a winter state.[7]
On the downside, buying a car out of state might be more complicated, and the costs of getting the car home might counteract any savings you'd otherwise have. You may also have to spend more time having an out-of-state vehicle inspected before your DMV will issue a registration tag.
Lastly, getting an accurate idea of what you're buying is sometimes more challenging when you're hundreds of miles away.
As you consider purchasing a car outside of your state of residence, think through the pros and cons applicable to your situation.
You May Not Have to Buy a Car Out of State
A franchise dealer may be able to transfer the car you want to their lot from another state. This is especially true if you're shopping for a new vehicle, and the dealer in your area doesn't have the right model or trim level on their lot. Vehicle transfers may hurt your ability to negotiate cost, but will usually be less difficult than trying to buy the car out of state and register it in your home city.
Are You Ready To Buy A Car Out Of State?
Buying a car out of state is possible and can even help save you money. Always do your research and thoroughly investigate a vehicle's condition and title status before you buy it. If you choose wisely, you can end up with a car in better condition for a better price than if you'd kept your search confined to your local area.
It doesn't matter where your new car hunt takes you, PNC is ready and able to help you finance the purchase. Explore auto loans at PNC today.  
---
Learn more about vehicle finance options and calculate your monthly payments here.