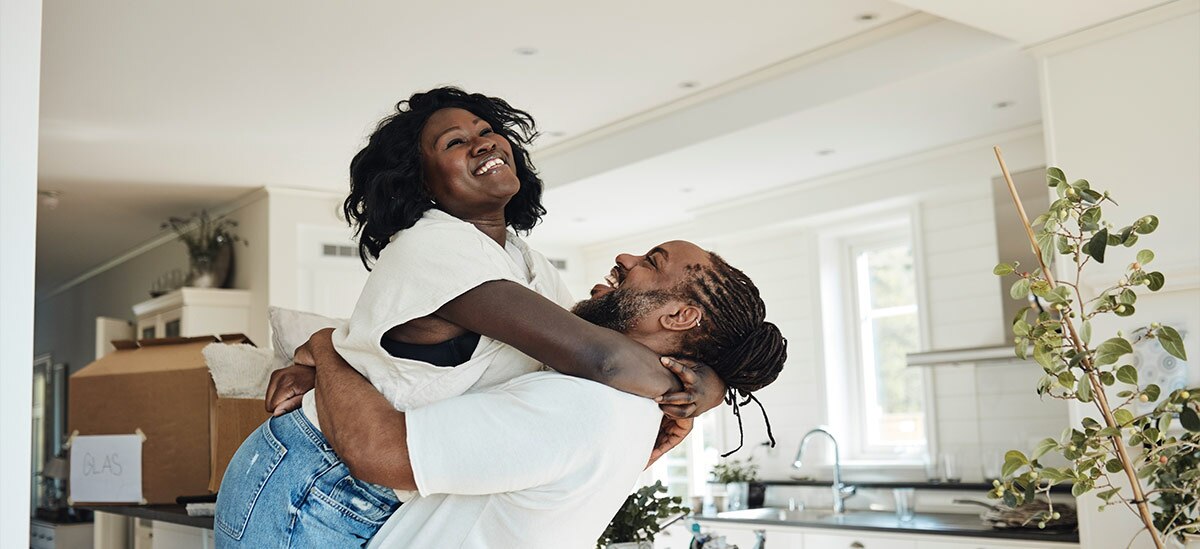 Visiting 33 cities in 2023, these day-long events offer prospective homebuyers the information, insights, and products needed to succeed. 
PNC is a national leader when it comes to helping people finance their home purchases. As one example, PNC was named Bankrate's best overall mortgage lender in 2023. 
One major reason for PNC's industry leadership? Innovation and its ongoing mission to serve as many borrowers as possible—in particular, those who might fall outside of traditional lending guidelines. 
PNC's annual Affordable Lending Road Show is a notable example. 
More Than An Event. A Path. 
Owning a home builds wealth, builds community, and builds a better quality of life. However, especially in low- and moderate-income communities home ownership remains little more than a distant dream. 
With the Affordable Lending Road Show, PNC shows how that dream could be more attainable than they might think. 
In 2023, for the eleventh year in a row, PNC hosts 33 separate events in cities nationwide. Stretching from April through October, these events provide solutions for those challenged when it comes to financing home purchases. 
"Owning a home is part of the American Dream," says Wil Hendrix-Griffin, Head of Affordable Lending for PNC. "But there are entire communities filled with people who believe home ownership is out of reach. 
"We're committed to the communities in which we work, serve, and have branches," Hendrix-Griffin continues. "We see the Road Show as a fundamental part of that commitment. When we help educate constituents and make home ownership possible, it can only make our communities better."
Among the products featured are conventional and government-insured loans (FHA, VA and USDA), as well as affordable lending product offerings. Some of these products include increased grant amounts and enhanced portfolio lending programs with reduced credit score requirements. At the same time, attendees learn about tax and equity-building benefits to owning, especially when compared to renting. 
Mortgage Affordability Calculator: How Much House Can I Afford? | PNC
Resources For Homebuyers and Real Estate Professionals.
Further, those who attend learn a great deal about the ins and outs of credit—how to improve credit scores and what to expect during the mortgage approval process. Just as importantly, Hendrix-Griffin notes that the Road Show helps dispel any mysteries when it comes to qualifying for a mortgage. 
"First-time homebuyers often believe they need a 20% down payment, with closing costs up to 10% of the total price. But that simply isn't true. There are programs where they need to meet a threshold as low as 3%. What's more, there are also products available that cover closing costs. At the end of our events, people walk away knowing that credit score requirements, savings requirements, and reserve requirements are often far different—and more attainable--than what they first assumed." 
Real estate professionals also find the Road Show an invaluable resource for helping their clients buy homes in low- and moderate-income areas. When conventional mortgages may prove difficult to secure, Hendrix-Griffin points out how these events make realtors aware that other solutions are available. 
"Realtors are always challenged when it comes to having dependable lenders. We see this event as part of our value-added efforts to help build their business. PNC seeks to take away the stress that realtors face by demystifying the process for their clients and giving them any number of products that make it easier to get a loan. As a result, we're seen as a reliable partner, both in finding solutions and getting to closing quickly." 
Webinar & Events for Real Estate Agents | PNC
Information, Strategies, and More.
At the same time, PNC gives home buyers the tools, strategies, and information needed to evaluate their creditworthiness and become financially ready for home ownership. Even if an attendee isn't immediately qualified for a mortgage, lessons in debt-to-income ratios and credit repair help remove any uncertainty on what future financial steps to take towards home ownership. Hendrix-Griffin is excited how, over the twelve years of the Road Show, it has become an event that garners a lot of attention. 

"We typically draw up to 150 visitors in every city we visit. And we enjoy asking questions and supplying information that's relevant to every one of their needs. When it comes to valuable, useful information, nobody leaves our events empty-handed."
The Affordable Lending Road Show is just one of the many ways PNC works to help customers buy homes and build future wealth through its commitment to innovation, technology and community outreach. It's a program that Hendrix-Griffin is proud to lead. 
"We think that information is always important, especially to those who want to own a home but don't know where to start. By giving our guests a clearer understanding of both the process and the avenues open to them. That way, whether they're ready to apply right away or need to find ways to strengthen their credit, nobody goes away empty handed. Everybody derives value."