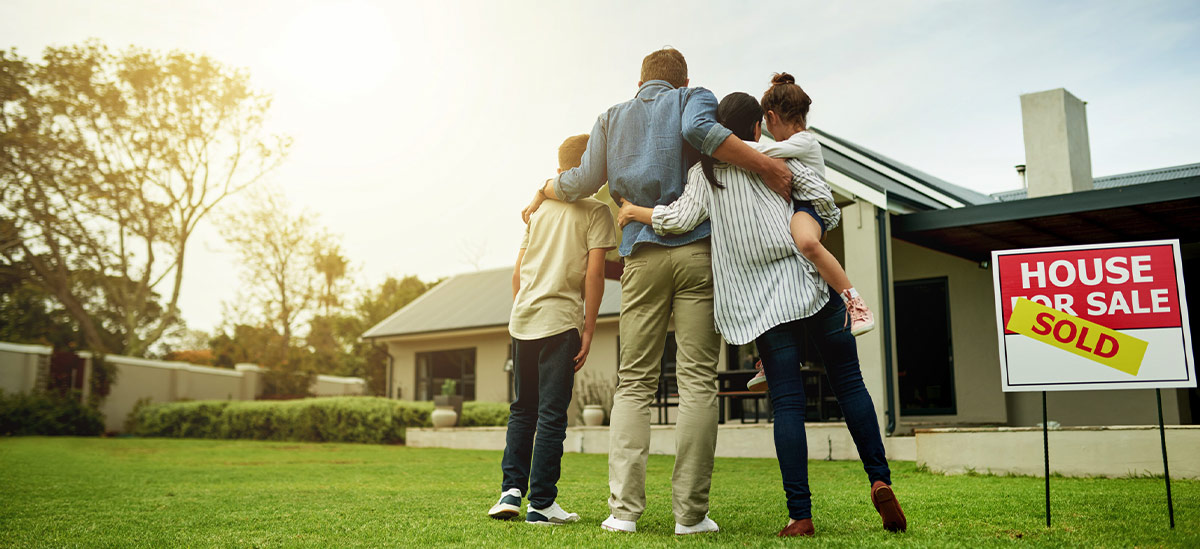 The conditions for buying a home have certainly changed since early 2022. With less inventory and higher interest rates, prospective homebuyers might believe current market conditions are too daunting to consider a purchase. 
Yet is that picture really accurate? Is buying a home out of reach? Let's break down the difference between perception and reality. And as a result, show you how purchasing a home remains a distinct possibility.
Are Mortgage Rates Too High? 
If you read today's headlines, it would be easy to think mortgage rates have soared out of reach. Yet, headlines don't tell the complete story. In fact, the more you compare with the past, the better today's rates begin to look. 
That's because, during the fourteen-year period between 2008-2022, mortgage rates fell to historic lows. PNC's Head of Mortgages, Peter McCarthy, offers a little perspective. 
"Mortgage rates have climbed since early 2022  which makes it easy to think these are extraordinary times. But compared to mortgage rates in the 1980s, 1990s, and even into the 2000s, rates today are relatively low in comparison. During 1980s, we saw rates as high as 17%. As late as the early 2000s, a rate below 7% was considered a relative bargain." 
30-Year Fixed Rate Mortgage Average in the United States (MORTGAGE30US) | FRED | St. Louis Fed (stlouisfed.org)
So, with mortgage rates returning to historical norms, what should homebuyers expect? 
Are Home Prices Too High? 
To be certain, headwinds remain in the current market after the white-hot real estate market of 2020-2022, chiefly because there's not as much inventory to buy.1 Yet, according to McCarthy, there now seems to be more realism among home sellers about what price to ask.2
"Whereas home prices were increasing at a 5% to 7% annual clip from 2015 through 2022, that rate of increase has almost come to a stop. In the first quarter of 2023, home prices averaged only a 1% gain from year to year." 
That's good news for homebuyers. On top of that, there are other creative solutions available when it comes to making a purchase more affordable. 
"First thing's first. There are any number of people who think a 20% down payment is required. However, that's not always the case. Many lenders offer mortgage products that require down payments as low as 3%. Not only that, plenty of cities and municipalities are getting into the act with down payment assistance to attract residents. 
"In some cases, you may be able to buy a home for 0% down depending on your area and your situation," McCarthy adds. "There are even cities with programs that might offer up to $10,000-$15,000 for down payments and closing costs. That could be your pathway into home ownership. A knowledgeable mortgage loan officer will know about these programs, and if there is one in your area." 
Helping Make Home Ownership Possible | PNC Insights
Is Perfect Credit A Requirement? 
There are also those who believe past credit issues preclude them from being homebuyers. Yet there are plenty of avenues for the kind of credit repair that leads to home ownership. According to McCarthy, sometimes it just means taking the right steps or knocking on the right door. 
"Over the past few years, programs and approvals have evolved, opening up a lot of opportunities for those with a FICO score of 620 or higher. If your credit hasn't been stellar in the past, that doesn't mean you can't be approved today. Sometimes it's as simple a matter as doing some credit repair, such as paying off past debt."
How to Improve Your Credit Score: 5 Things to Try | PNC Insights
In short, if you're looking to buy a home of your own, it's important to understand the facts rather than listening to the rumors. 
Begin with knowing your credit score and researching your options. At the same time, as McCarthy notes, talking to a mortgage loan officer is always a good idea. 
"While doing your own homework is always important, there's no substitute for a one-on-one conversation with someone who knows your neighborhood and all the different tools at your disposal. A good mortgage loan officer is always happy to give sound advice, whether you're ready to buy tomorrow or a year from now." 
By talking with a professional, even if it turns out you're not ready to buy today, chances are good that you'll learn what steps you can take to qualify for a mortgage in the future.