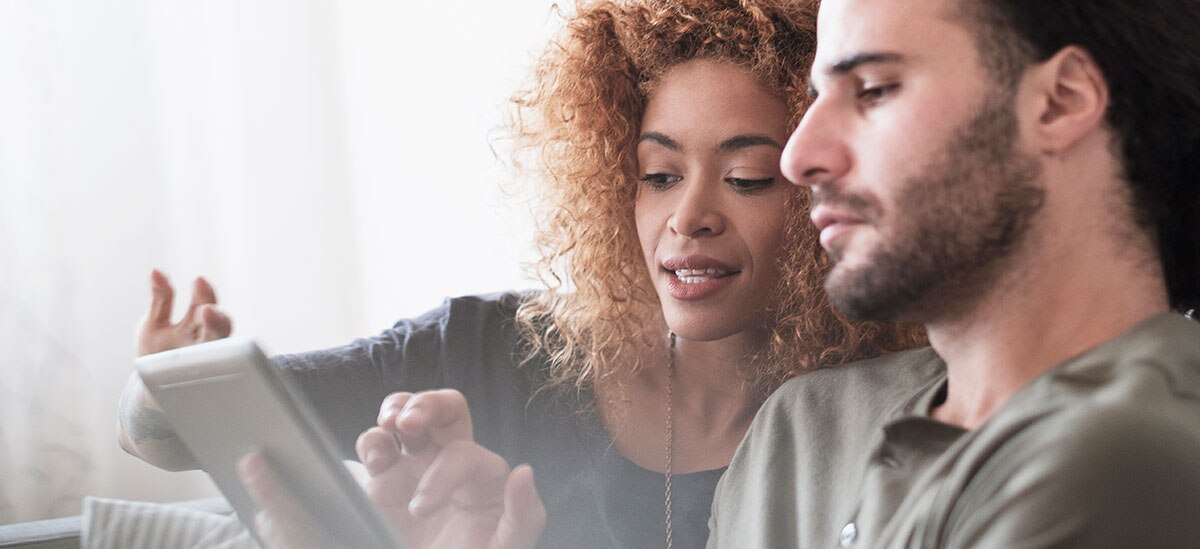 As coronavirus cases tracked upward through spring and summer 2020, lockdowns and social distancing drastically changed our collective ways of life. Tough times tasked us to find new solutions to common, everyday activities like work, school and even dining. The processes of banking and investing have been no exception to this shake up of the status quo.
With case counts still troublingly high in certain areas of the country, it's only natural to continue to be concerned about personal safety and well-being.
With that in mind, the following guide offers insight on safely managing your financial life in the wake of the pandemic.
Self-Service Digital banking   
The best defense against the virus is still the simplest – staying home and avoiding crowds as much as possible. In that regard, PNC Bank offers a number of options to help you conduct your banking transactions remotely from almost anywhere and anytime. These options include:
Online Banking: Access your account information how and where you need it. Check balances and review account activity, schedule or pay bills, transfer funds[1], make payments on your PNC credit card, order checks, request a new PNC card, update your email address and more.
Mobile Banking: Manage your money right from your mobile device with the PNC Mobile app[2]. Check balances and review account activity, schedule or pay bills, transfer funds, deposit checks[2], send money to people you know and trust using Zelle®[3], and more. Additionally, the PNC Mobile app lets you change your language preference to Spanish.
Managing your investments remotely
Likewise, PNC Investments (PNCI) provides numerous options for reviewing and managing your portfolio from the comfort of home. PNCI clients have access to:
PNC Total Insight. PNC Total Insight offers you access to a suite of online digital tools accessible through PNC Online Banking. You can use Total Insight to check your asset allocation, review performance, explore recent account transactions and more.
Direct appointments with a PNC Investments Financial Advisor. If you currently have a PNC Investments Financial Advisor, you can contact them directly to schedule a meeting, online or in-person. If you don't have a PNC Investments Financial Advisor, you can call your local branch who can help you to schedule an appointment with one.
Online trading with a PNCI brokerage account. Whether you want to trade online (self-directed) or work remotely with a PNC Investments professional (guided), we offer brokerage account options to match your personal investing style.
Visiting a branch
In a perfect world, we'd be able to do everything from the comfort of home. However, as this difficult period has shown us, things right now aren't exactly perfect.
When you do need to venture out of the house to conduct financial transactions at a PNC branch, first and foremost be sure to follow current CDC guidelines. This means wearing a mask, practicing social distancing, and washing your hands frequently.
If you do need to visit a branch, please be aware that our lobbies are still only open by appointments only. If you need to conduct business with a banker, please click here or contact your local branch to schedule an appointment. At PNC, the safety and well-being of our customers, employees and communities remains our top priority.
That said, you can schedule a lobby appointment to manage a variety of banking needs, including loan closings, loan applications, new deposit accounts or closures, make a wire transfer, manage account changes that require account holders' signatures, accessing your safe deposit box, IRA distribution, and foreign currency order, and more. You can also schedule an appointment to meet with your PNC Investments Financial Advisor, providing you the opportunity to review your portfolio, discuss your investment plans and receive personalized guidance and insight.
For more information on banking digitally, or to discuss your personal needs in more detail, contact PNC Bank by calling 1-888-PNC-BANK. For information on investing, or to speak with a PNC Investments Financial Advisor, call 1-855-PNC-INVEST.