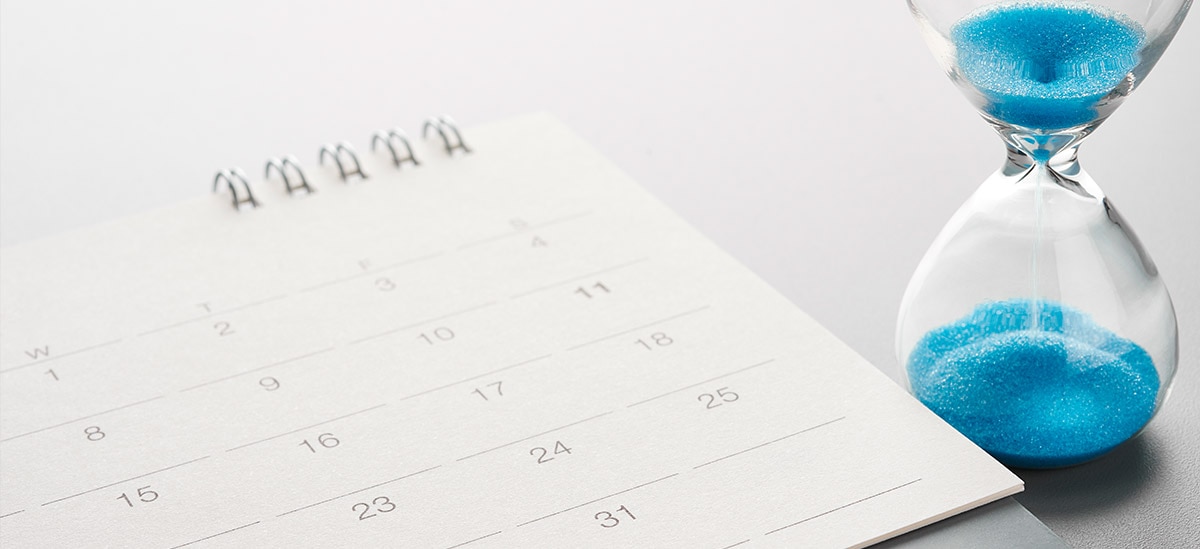 Since there's a lot to take into consideration when conducting a year-end review of your financial plans, we've put together a list of action items to help get you started. As you go through each step, keep in mind that PNC Investments (PNCI) is here to help guide you as you prepare financially for the year ahead.
Financial planning is a continuous process. It's important to understand your current situation, set and prioritize financial goals, and measure your progress toward those goals.
-Rich Ramassini, CFP®, Director of PNCI Strategy and Sales Performance
1: Help set yourself up for retirement and the year ahead
If you receive year-end bonuses, raises, or simply have some extra money saved, consider putting that money to work by maximizing contributions to your retirement plans. Not only will you be putting money away for later, but you'll also be helping to reduce the amount you'll have to pay on your annual income taxes. Note that deadlines and contribution limits differ depending on account type. If you participate in a 401(k) plan through your employer, the last day to contribute for a given year is December 31.
For other retirement accounts, like Traditional and Roth IRAs, you can contribute up until the April tax deadline. But why put it off? Contributing now puts that money to work right away and means one less thing to do during tax season.
2: Get closer to your wellness and education goals
The goal of contributing to retirement is to help ensure funds are available when you need them. But you also have other tax-advantaged options for improving financial flexibility in retirement – and today. For example, if you have a Health Savings Account (HSA), it can help offset health care costs with tax-free contributions and earned interest. Contributions can be made up until the April tax deadline, but again, why wait?
Retirement, health… what about education? The end of the fiscal year is also a great time to fund – or start – a 529 college savings plan. You can use a 529 to pay for college and K-12 tuition, as well as other qualified expenses for your named beneficiary. The deadline to contribute is December 31 and you can contribute up to $15,000 per recipient, per year, without incurring gift tax consequences.
The concept of planning can be applied to many aspects of one's life, including financial well-being, health & wellness, and educational advancement. 
3: Revisit today's portfolio and tomorrow's goals
Now is also a good time for an annual review of your portfolio to confirm your asset allocations are still aligned with your short-term needs and long-term financial goals. Have you experienced any major life events (i.e., new home, job or child)? A review of your holdings can help you determine if any changes are necessary, and may have the added advantage of uncovering possible tax-loss harvesting opportunities to lower your overall tax liability at the end of the year. Additionally, take this time to review your beneficiaries. 
Tax-loss harvesting is selling a security that has experienced a loss to offset taxes on gains elsewhere in your portfolio.
4: Time to take your RMD? What you need to know.
Once you turn 70½, the clock starts ticking. The RMD deadline for qualified retirement accounts is generally December 31st each year; however for your first distribution you can request an extension until April 1st of the following year. Keep in mind, you'll need to take all subsequent RMDs by December 31st of each year, including your second RMD distribution. How do you know how much to take out? Your RMD is based on two things: last year's December 31st account balances and an IRS table based on your age. The lifetime RMD rules apply to all employer-sponsored retirement plans (i.e., 401(k) accounts) as well as Traditional IRAs, SEP IRAs and SIMPLE IRAs.
5: Give gifts that give back
You've contributed to your retirement, your health, wellness and educational goals. Perhaps you were required to take an RMD. If you don't need those funds for living expenses, consider the tax advantages of donations and gift giving. A donation to your favorite charity or to your friends and family could make some people very happy this holiday season. You can give $15,000 per person per year and avoid paying taxes on your gift. Another option is to use that RMD to pay insurance premiums and fund other legacy goals. 
Contact us today and get ready to start the new year
Make sure your money continues working for you in 2020 and beyond. Contact a PNCI Financial Advisor to discuss your financial situation and goals. Call 855-PNC-INVEST or stop by a local branch.