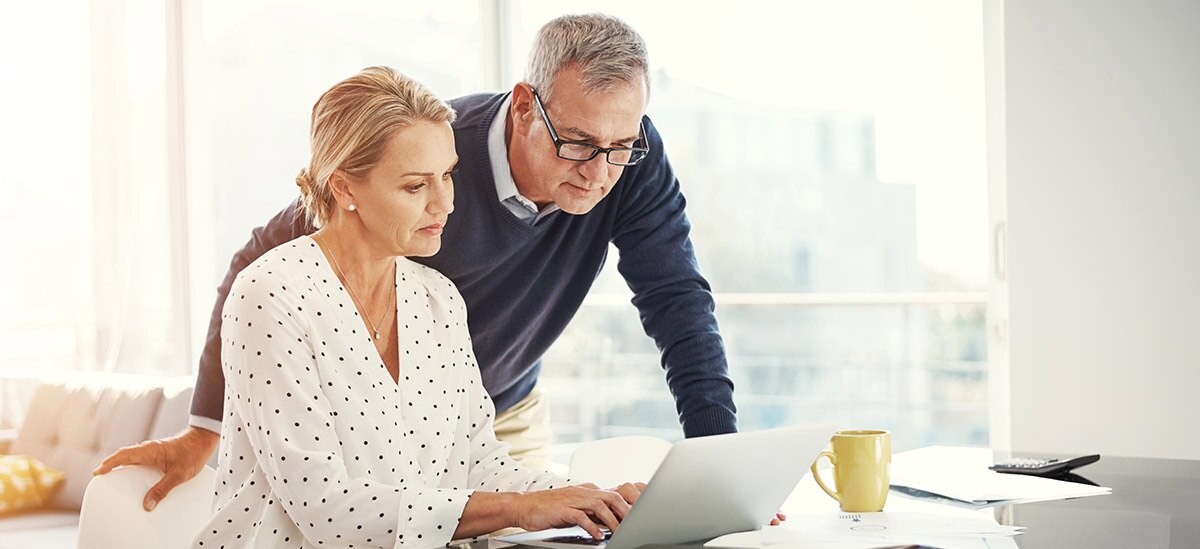 A 2020 report published by the Joint Economic Committee stated that nearly 77 percent of Americans believe the country is facing a retirement crisis – a concern that crosses all age, income, regional and political lines.[1]
In fact, 58 percent of respondents feared that they would not be financially secure in retirement. As a result, many people expect to work longer and spend less in retirement.[1]
What's driving retirement crisis concerns?
There are some real challenges leading to a potential retirement savings crisis, but they won't affect all Americans equally.
Savings shortages. Research has shown that only 40 percent of Americans have any savings in retirement accounts, and of those the average account balance is roughly $40,000.[1]
Concerns about government programs. While Social Security payments are unlikely to fund a comfortable retirement on their own, they've always offered a security net that would be there for as long as people lived. What's more, Medicare could be counted on to provide for basic healthcare needs. Speculation about these resources drying up has helped fuel fear for years.
Expectations about retirement expenses. This depends largely on where and how you live. People who own their own homes and live in an area where the cost of living is lower may be able to live on much less than they expect. What's more, according to the U.S. Department of Labor Statistics, average spending for retirees tends to drop over time.[2]
What steps can you take - even if you're starting late? Consider these 7 strategies.
Just like it's never too early to start planning for retirement, it's never too late. Here are seven strategies you can adopt right now to improve your financial outlook down the road.
1. Know where you sit. 
Fewer than half of all workers have even figured out what they'll need or what they'll have during retirement.[3] Start visualizing how your needs and resources align. 
2. Shift your savings into overdrive. 
Sure, you want to live well now – but at the cost of barely getting by later on? Fortunately, the caps on contributions go up as you get older to help you make up for lost time. In fact, they're even called "catch-up contributions." Once you've turned 50, you can put up to $6,500 more into qualified employer-sponsored retirement plans each year or up to $1,000 more annually in an individual retirement account. And if you're not maxing out employer matches in an employer-sponsored retirement plan, you're leaving money on the table.
3. Get a grip on spending & debt.
What money doesn't really need to be spent? You may think six dollars a day for lunch doesn't matter, but it adds up to roughly $1,500 annually that could be paid against a credit card or earning interest for you. Don't take anything for granted – can you renegotiate insurance, loans or utilities? It's worth a phone call.
4. Set aside a windfall.
If you get a raise, bonus or refund, pretend it never happened and bank that money.
5. Confirm your investments are appropriately allocated.
You don't want to over-manage your accounts, but you can't just set them up and forget about them either. PNC Investments can help confirm your investments are allocated in a way designed to balance your financial goals with the level of risk you're comfortable with, as well as your timelines for retirement.
6. Time Social Security benefits carefully.
You become eligible to claim benefits at age 62. However, the longer you wait, the higher your monthly benefits will climb – and they'll stay at that level for the rest of your life. This can make a big difference for you and your spouse, especially if he/she outlives you.
7. Recognize how close retirement really is.
If you've seen how fast a child grows up, or heard a favorite song from your twenties on an oldies radio station, you know that time passes far faster than you realize. If you haven't been taking retirement seriously, knowing that it's catching up to you may help spur a change in your attitude about saving.
Before you lose sleep over whether you'll be ready for retirement, contact PNC Investments at 855-PNC-INVEST. A Financial Advisor can help identify where you really are, where you need to be, and what routes can help you achieve the retirement you envision.